'Double Shot at Love' Fans Think Pauly DelVecchio's Ex-Girlfriend Is Jealous of Nikki Hall
Many fans are speculating that Jersey Shore's DJ Pauly DelVecchio is in a relationship with Double Shot at Love star Nikki Hall. While neither celebrity has confirmed their relationship, it seems that DelVecchio's ex-girlfriend, Aubrey O'Day, has noticed. Is she jealous that DelVecchio has moved on?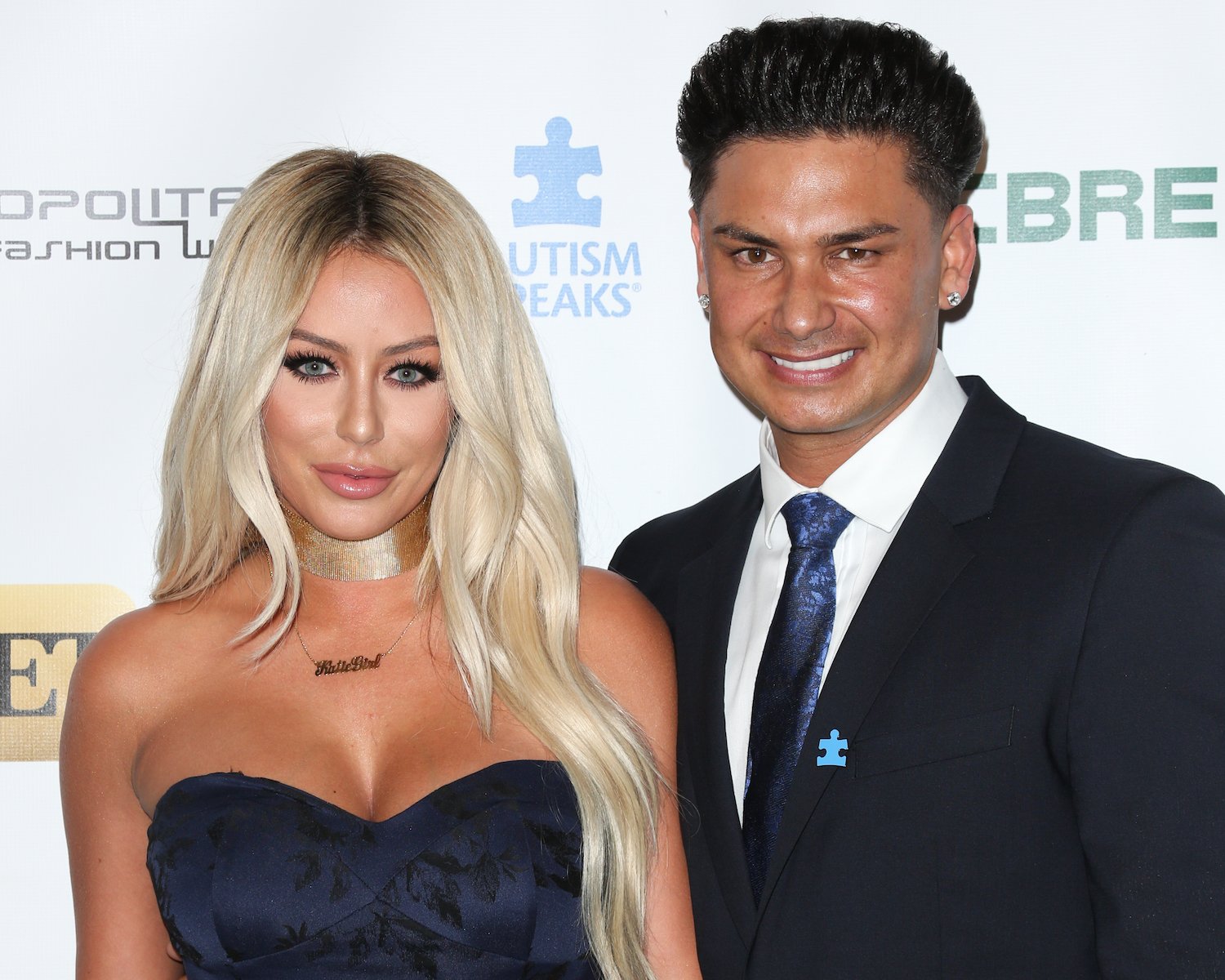 Pauly D and Aubrey O'Day used to be in a relationship
In 2015, DelVecchio met Danity Kane singer Aubrey O'Day. They were on the reality series Famously Single together and seemingly hit it off. After dating for a year and a half, their relationship ended in 2017.
Still, the couple was willing to work on their relationship, so DelVecchio and O'Day joined the cast of Marriage Boot Camp: Reality Stars. Many of the issues between DelVecchio and O'Day surfaced during their time on the series.
RELATED: 'Jersey Shore': Pauly DelVecchio Says Calling Women 'Grenades' Wouldn't 'Fly Anymore'
More recently in 2019, O'Day appeared on MTV's Ex On the Beach. In speaking about her relationship with DelVecchio, O'Day called it "a toxic, unhealthy, abusive situation." She described needing therapy to find herself after their relationship ended.
While filming for Ex On The Beach, O'Day was nervous DelVecchio would make an appearance. "I think the fear in my stomach of him [showing up as an ex] was real," she said.
Pauly D might be in a new relationship
After dating several women on season 1 of Double Shot at Love, DelVecchio chose to "roll solo," leaving Nikki Hall and Derynn Paige behind. Despite being heartbroken, DelVecchio's ex-girlfriends came back for season 2 of the MTV series. 
While Double Shot at Love Season 2 looks a lot different than season 1 — many fans think the series feels more like the original Jersey Shore — the chemistry between DelVecchio and Hall is evident. Outside of the show, fans speculate that despite their rocky past, DelVecchio and Hall are now a couple.
One fan on Reddit is convinced Hall and DelVecchio have been an item for "almost a year." They also speculate Hall is living with Delvecchio and has been for "at least six months."
Hall is extremely active on social media, and many fans have pointed out that she is in a kitchen or living room similar to DelVecchio's in several of her videos. "You can [hear] Pauly talking in the background," this user added.
RELATED: Is 'Double Shot At Love' Star Nikki Hall Engaged?
Follow Lauren Anderson on Twitter.
DelVecchio nor Hall have outwardly confirmed that they're together. However, they have been affectionate toward one another on social media.
Fans think Aubrey O'Day is jealous of Nikki Hall
O'Day recently spoke out about her relationship with DelVecchio on her Instagram Stories. She shared a snippet of text over a picture of a blue sky. The post featured Big Sean's song "Voices In My Head" playing in the background.
O'Day said the song is a "throwback trauma" of her relationship with "dirty dog Pauly."
Some Double Shot at Love fans think this post implies O'Day is jealous of Hall and DelVecchio's presumed relationship. "She's been mute for literal years and all of a sudden he's got a new girl and she's preaching?" one Reddit user said. "I'm sure he isn't perfect (certain things she said on Marriage Boot Camp he didn't deny) but he couldn't have been the demon she's attempting to make him out to be if she's this bothered."
Another Reddit user thinks O'Day is "trying to start drama and put doubt into Nikki's head."
It's difficult to say whether O'Day said these things because she was reminded of her past with DelVecchio or she really is envious of DelVecchio and Hall's presumed relationship.