Some Fans Think Princess Diana Would Not Be Proud of What Meghan Markle and Prince Harry Are Doing
Princess Diana died in 1997, but her memory is still alive and well. Royal fans often wonder what she would think about Meghan, Duchess of Sussex and Prince Harry if she were still here. While some believe she would side with Meghan and Harry in their feud against the royal family, others think she would not have been so proud of the Sussexes.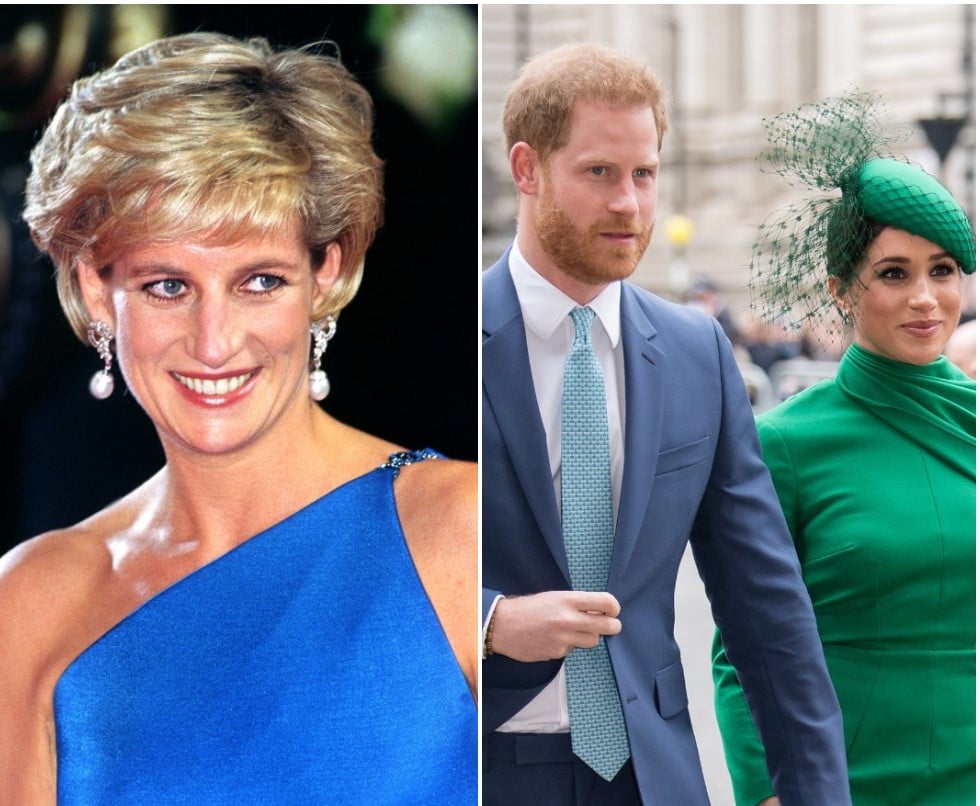 Meghan Markle and Prince Harry have broken away from the royal family
Meghan and Harry stepped down from their positions as senior royals in early 2020. Since then, they have driven a wedge between themselves and the rest of the royal family.
After stepping down, they left the United Kingdom, stayed in Canada for a few months, and settled down in Montecito, California.
Meghan and Harry were also accused of collaborating on the book Finding Freedom, which painted the royal family in a negative light. However, Meghan's lawyers claimed in a court case that, while she did allow a friend to speak to the authors of the book to correct misinformation about her, she did not collaborate with the authors directly.
Nevertheless, Meghan and Harry decided to publicly speak about injustices they allegedly experienced as royals. They recently sat down with Oprah Winfrey for an explosive interview in which they detailed the mistreatments they received, including racially-insensitive comments towards their son Archie.
Why some fans think Princess Diana would not have been proud of Meghan and Harry
RELATED: Meghan Markle's Marriage Shockingly Mirrors Princess Diana's in These 4 Ways
A lot of royal followers wonder what Diana would have thought about the Sussexes' moves this past year. Some fans believe she would not have been proud of them, especially because Harry's relationships with his brother and the rest of his family have gone downhill.
"How interesting that Meghan is estranged from everyone in her family except her mother, and now Harry is estranged from everyone in his family, except allegedly his grandmother," one person on Reddit wrote. "It's really, really sad, actually. I'm especially sad about the strain he has with William… Diana would be so incredibly heartbroken."
Another commenter agreed, saying, "Regardless of what Diana thought of Kate or Meghan I highly doubt she would be proud that her sons aren't speaking. Or that Harry isn't speaking to Charles."
During the interview with Oprah, Harry also mentioned that his mother would not be glad to see what has been going on in his life, though she would accept what needed to happen.
"I think she would feel very angry with how this has panned out, and very sad," Harry said. "But, ultimately, all she'd ever want is for us to be happy."
Princess Diana might also have liked the Sussexes' rebellious attitudes
RELATED: Prince Harry and Meghan Markle Could 'Lose Touch' With Everyday People, Royal Expert Warns
One thing that can't be deny is that Meghan and Harry are similar to Diana in their rebellious attitudes.
Like Meghan, Diana had a hard time fitting into the royal family when she married Prince Charles in 1981. She disagreed with some of the traditions the royals had, such as being closed off from the public and raising their children within palace walls. This led her to occasionally clash with other royals.
As such, it is likely Diana would approve of some things Meghan and Harry stand for. However, whether she would have liked to see them be estranged from the royal family is up for debate.