Fans Think Rob Kardashian's Life Would Be Very Different if He Hadn't Cheated on Adrienne Bailon
Rob Kardashian has had a rough time. His father passed away while he was still young, then Kris Jenner, his mom, remarried. She gave him two half-sisters to add to the three sisters he already had. Despite the abundance of supportive family, Rob struggled with some mental health issues, which led to weight gain. He left Keeping Up with the Kardashians to work on himself. Unfortunately, even though he seemed to get his mental health under control, he found himself in a toxic relationship. 
Blac Chyna and Rob Kardashian were not good for each other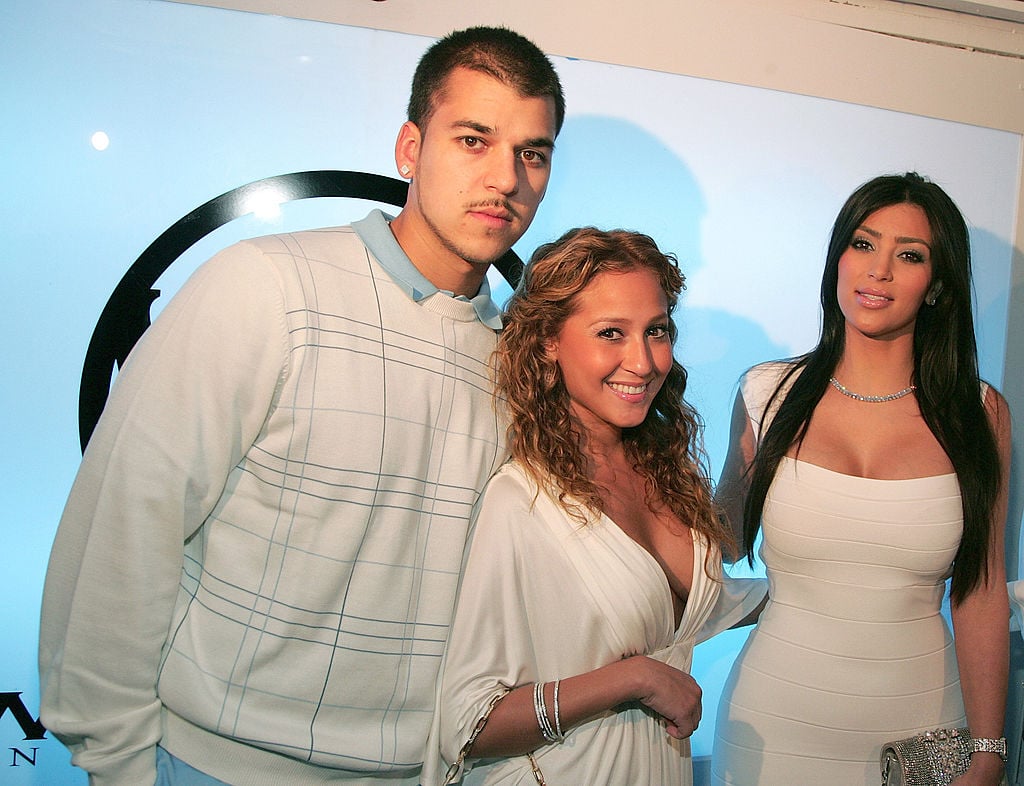 Despite the fact that their union produced their beautiful daughter Dream, Rob and Chyna were not good together. Their tumultuous relationship eventually erupted in physical violence. The Kardashians and Chyna are still involved in various lawsuits. It's sad for fans to see Rob struggle with his romantic life after all the work he put into himself. Fans think that Rob should have stayed with the girl he was dating when Keeping Up with the Kardashians first aired. That was before his breakdown and subsequent transformation. 
Fans think Rob Kardashian would be better off with Adrienne Bailon
In a recent Reddit thread, fans said that Adrienne Bailon and Rob were the best couple on the show. They started dating in 2007 and eventually broke up in 2009. Rob revealed on the show that the reason they called it quits was thanks to infidelity on his part. Bailon later confirmed that she broke up with Rob after he cheated on her. A lot of their relationship was filmed for Keeping Up with the Kardashians, and fans loved Bailon and Rob together. In fact, a lot of fans think that if Rob and Bailon hadn't broken up, he would have never had the trouble he did. 
Adrienne Bailon seems stable
Fans think Bailon was a good influence on Rob. She certainly seems to be a stable, career-oriented person. Bailon rose to fame as part of the girls groups 3LW and Disney's Cheetah Girls. She also starred in the Cheetah Girls movies. In fact, she and Rob went to India for three months, so she could work on the third installment of the popular girl power flicks. 
In 2013, Bailon started hosting the talk show The Real, and she's been doing that ever since. Despite the fact that she has done well for herself, she's mentioned that she thinks dating a Kardashian may have negatively impacted her career. Since she and Rob appeared on the show together, she felt that she was too closely associated with the family. Bailon says in retrospect, she would have dated Rob, but not filmed for the show. 
The Kardashians and Adrienne Bailon seem to have buried the hatchet 
Kim Kardashian West clapped back when Bailon said she regretted her association with the Kardashians, but it seems like these two are fine with letting sleeping dogs lie. In a recent Instagram post, Kim revealed that her daughter North West has discovered the Cheetah Girls franchise. Rob's niece is a big fan, especially of Bailon. Kim asked her Instagram followers "Should I break the news to North that this could have been her auntie?!?"
She tagged Bailon in the post, who commented with a sweet comment and some friendly emojis. The interaction seemed very pleasant, and there was no hint of bad blood. If anything, it's likely that Kim and her family wishes Rob had stayed with Bailon just as much as fans do. They've had problems with Chyna as well, and would likely prefer to see Rob in a happy relationship. Unfortunately for Rob, Bailon is off the market. She got married to Israel Houghton in 2016.