Fans Think Some Khloé Kardashian Quotes Do Not 'Age Well'
Khloé Kardashian has been in the public eye for over 10 years now, and she currently has a huge number of followers who analyze her every move. As a reality TV star, a large part of her life has also been recorded and immortalized to fans to re-watch at their convenience.
Lately, some fans are thinking about a few things Kardashian has said in the past and noting that they do not "age well" given the circumstances she is currently in.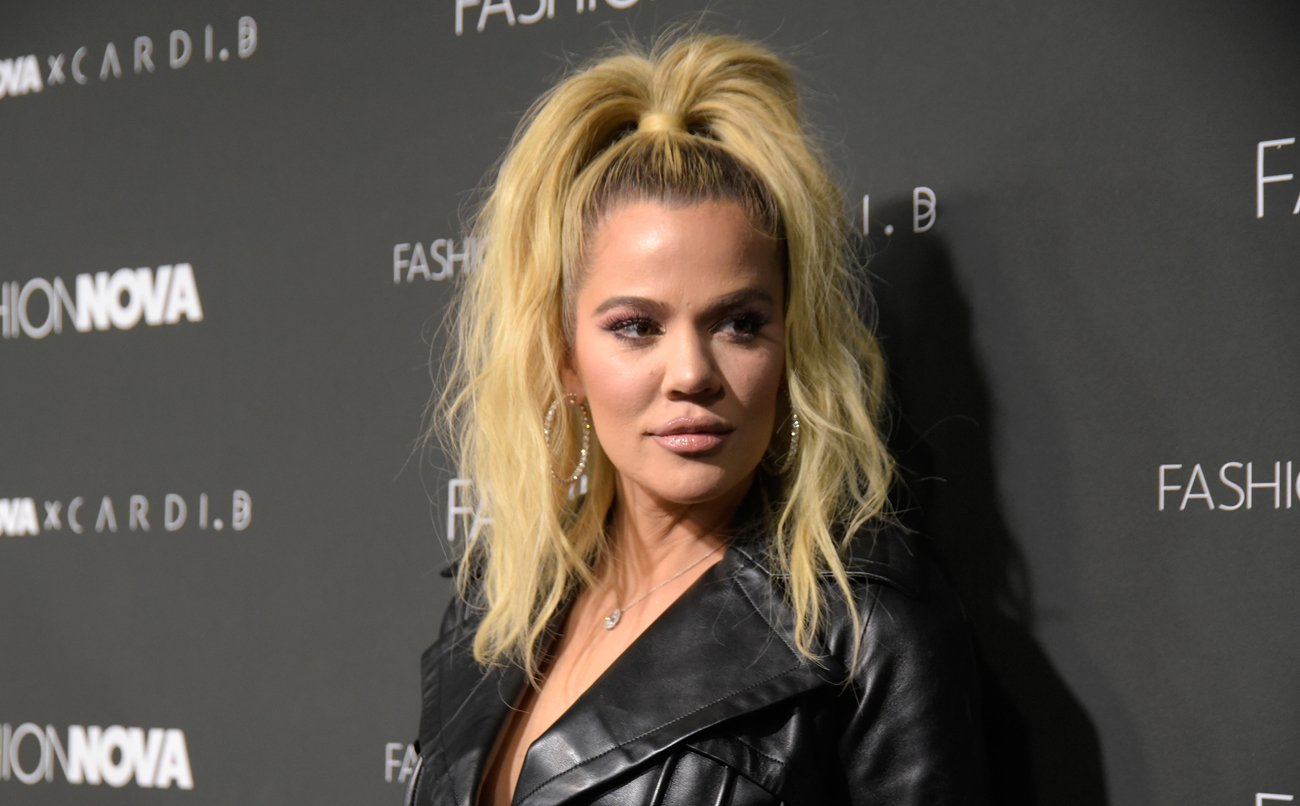 Khloé Kardashian has been called a 'hypocrite' over an advice she once gave to her sister
On season 3 of Keeping Up With the Kardashians, there was a scene in which Kardashian gave relationship advice to her older sister, Kourtney. Kardashian believed Kourtney's then-boyfriend, Scott Disick, might have been cheating on her, so Kardashian told her sister to let him go.
"I just don't let people f*** me over," Kardashian said. "When you cheat on me, you're gone. You're not gonna do it again and again and again. I'm sorry, that's not normal. That's not respect. That's not what boyfriends do to their girlfriends, so I'm not gonna let someone do that."
However, as many people know, Kardashian gave many chances to her ex-boyfriend, Tristan Thompson, when they dated from 2016 to 2019 despite several sources saying Thompson was not faithful. As such, her advice for Kourtney felt "hypocritical" to fans.
In a Reddit thread from July, one fan wrote about Kardashian's speech for Kourtney on season 3,saying, "It's damn easy to be above it and think this way when it's not you."
Fans also recently dug up what Khloé Kardashian once said about getting a nose job
RELATED: Fans Question Khloé Kardashian's Real Father Based on 1 Key Physical Trait
In another instance, fans also dug up something else Kardashian once said that does not go with what they know of her now. In her 2014 Cosmopolitan cover story, Kardashian said she "refused to get a nose job." This quote could be seen on the cover of the issue.
Yet, many fans believe Kardashian has gotten a nose job in recent years based on the photographs they see of her now. Even a plastic surgeon also thinks she might have gone under the knife to fix her nose. Kardashian herself has vehemently denied this, but it does not seem like a lot of people believe her.
On Reddit, one fan said, "A lot of what Khloe has said hasn't aged well…"
Meanwhile, another person once again called her a "hypocrite."
Khloé Kardashian has not been popular among fans lately
RELATED: Khloé Kardashian Responds to Questions About Her Changing Appearance
Many years ago, Kardashian was considered a fan favorite for her outspoken attitude and admittance to being different than her sisters. However, many fans are clearly not a fan of Kardashian's recent behavior.
Aside from her "hypocritical" actions, fans have also called out Kardashian for putting other women down. She has been called a "pick me" girl, or someone who tries to differentiate themselves from other women to gain men's acceptance. For example, she fat-shamed Jordyn Woods after Woods hooked up with Tristan Thompson. Kardashian has also been seen dating some of her friends' exes, which is frowned upon by many people.
Of course, at the end of the day, Kardashian is simply living her life the way she sees fit. While fans may not always agree with her decisions, it's important to note that onlookers do not know the full story to these events in her life.