Fans Think Tamar Braxton Is Single After Latest Social Media Posts
Tamar Braxton deleted all photos from her Instagram account and posted cryptic messages to her Twitter account. Fans think Braxton and boyfriend David Adefeso have split.
Has Tamar Braxton and her Nigerian-born businessman beau called it quits? Braxton's social media followers believe the baby of the Braxton bunch is single after removing all photos from her Instagram account and posting a series of cryptic tweets related to relationships. She's been dating financial guru David Adefeso for almost two years.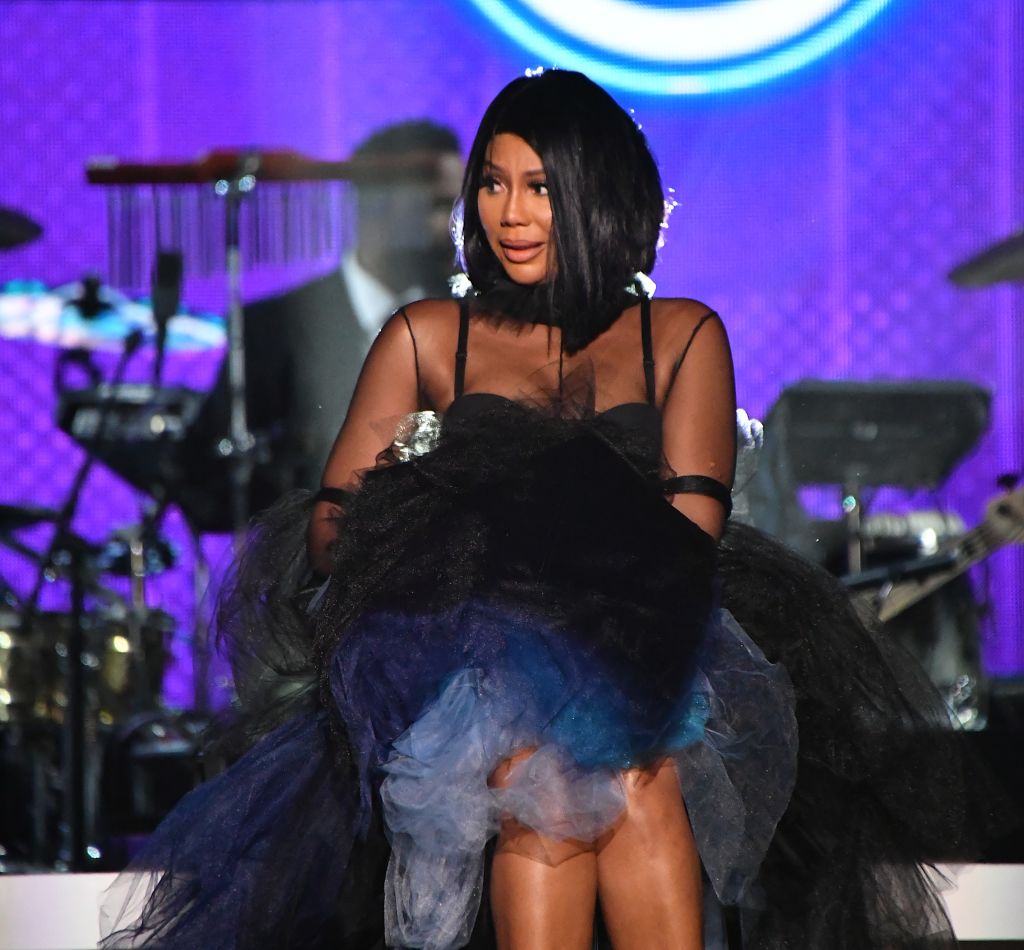 Tamar Braxton and David Adefeso's relationship had had bumps in the road
Braxton began dating Adefeso shortly after her split from her ex-husband, Vincent Herbert. The two met at a birthday party of a mutual friend and the attraction for both of them was instant. She's been open about how shocking it was to find love again following her breakup.
Braxton has also praised Adefeso for treating her as good as he does and has stated that she's head over heels in love. Adefeso has also gushed over Braxton. Braxton has said that she'd be willing to expand her family with Adefeso. Adefeso doesn't have any children – Braxton and Herbert share a 6-year-old-son, Logan, whom Adefeso built a strong bond with. 
Despite being happy, Braxton and Adefeso have had their share of trouble, which was documented on season 6 of Braxton Family Values. Braxton declared herself single after a heated family argument and bickering with Adefeso over her birthday weekend in 2019 but quickly apologized and clarified that it was simply a lover's spat. 
Fans believe Tamar Braxton is single after a cryptic tweet and deleting Instagram photos
Braxton has been spending less time on social media than she normally does and fans assumed the busy star may have just been taking a social media hiatus to focus on work. Others felt that she may just be taking a much-needed break from social media as it can become too time-consuming.
Opinions changed once fans noticed that Braxton deleted all photos from her Instagram account altogether. The Jasmine Brand shared a cryptic tweet from the Love & War singer's Twitter account that led many to believe she and Adefeso may be experiencing relationship trouble. 
"If they don't want you.there is no talking. No reasoning. Let it go and let God bring you the one who will be all that you need to except all of you," she wrote. "Your flaws will not be your weakness but it will be your strength and attraction to the one that is meant to be in your life."
A gossip site on Twitter noticed Braxton's potential sub-tweet and clear Instagram account and questioned whether it was all related to Adefeso.
"Y'all think #tamarbraxton and David broke up? "They wrote while sharing a screenshot of Braxton's tweet. 
Braxton hasn't made any statements regarding her Twitter post or Instagram account, but she is working on several projects at the moment. A fan page on Instagram shared that she's recording a secret new music video.
She's also prepping a television show and filming her WeTV reality show – all of which are sure to keep her busy. According to his Instagram account, Adefeso is currently in Israel for a family celebration but he did post a dedication to Braxton recently.