Fans Think the Kardashian-Jenners Are Obsessed With Being Skinny
Are the Kardashian-Jenners obsessed with being skinny? That's what one fan on Reddit wondered when they posed that very question along with a video compilation of all of the times the Kardashian-Jenner sisters have told each other that they're skinny. The sisters' response is always one of being flattered and clearly there's no shortage of them complimenting one another for being thin.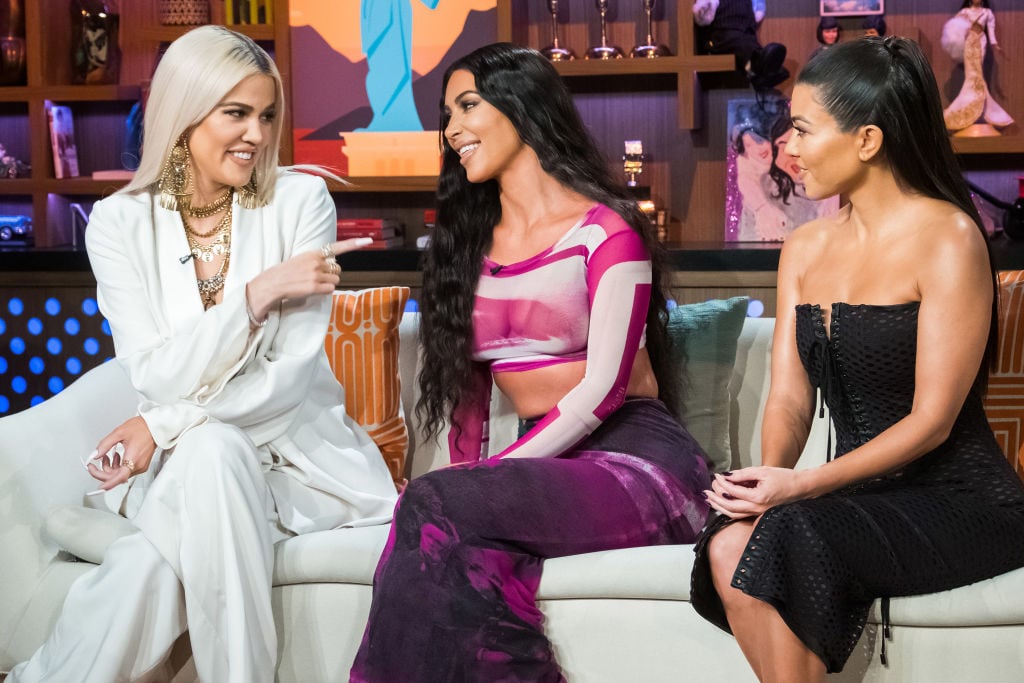 The Kardashian-Jenners tell each other they're skinny a lot
A Reddit thread pointed out that the Kardashian-Jenners talk to each other about being skinny a lot. The Redditor noted, "the Kardashians have this major obsession with being skinny. Has anyone noticed?," along with a video that shows just how much the women have complimented each other for being thin over the years.
Often the comment of being skinny is met with a surprised "Really?!" or "What?!" It's bizarre how much they say it and the Reddit comments explored whether or not it's healthy to be that obsessed with weight.
Some fans think it comes with the territory, with comments such as, "Seems normal to me, especially for California and the industry" and another fan pointed out, "I think when you're constantly dieting and working out you are happy when someone sees yours results."
Another fan agreed, sharing, "Especially when their jobs revolve around their appearance, they do work out hard and eat well. It's nice when people notice your hard efforts."
Some fans think that it's not healthy
Not everyone, however, thinks that the way the Kardashian-Jenners focus on their bodies is healthy. "I've always noticed this. It's part of their 'greeting' when they see each other, it's so weird," one fan commented. "I noticed Kendall wasn't in this, but I hate when Khloe bullies her for being naturally thin. She does it ALLLL the time."
"It just shows they have an unhealthy and unrealistic obsession with their bodies," another Redditor noted. "It explains their addiction to plastic surgery as a whole family and the ever growing booties and boobs… They don't embrace natural curviness (which includes stomach and arms and thighs in most natural bodies)."
"Their entire lives revolve around being validated and rewarded for their appearance," one fan commented. Another fan echoed that sentiment, noting, "I couldn't even watch the whole video. It's really, really sad. This is what their entire lives revolve around."
Fans point out the reasons for the KarJenners' obsession about weight
Seeing the Kardashian-Jenner sisters' comments to one another compiled this way was an eye-opener for many. It's clear that they discuss their bodies a lot. One thing that "baffled" a Reddit user was the comment about wanting to look like a bobblehead. "I think the clip that baffled me the most is when Khloe said she loves looking like a bobblehead. Like that's such an unnatural way to have your body looking, and I've noticed it in people with eating disorders (no disrespect to them) but it's so uncomfortable that she takes that as a compliment," the Redditor noted.
Another fan pointed to one reason why Kim might be more obsessed with her figure. "Speaking just for Kim, I feel like her obsession with 'skinny' came after her first pregnancy with North when the press were fat shaming her 24/7. I think that triggered something in her for sure," the Reddit user noted. "Even when she was pregnant with Saint and she was indulging in all those sweets, she told Kris to back off because she was 'way skinnier' than last time. Kind of sad. And I actually, sadly, understand it."