Fans Think These 2 Kardashian-Jenner Kids Will Be the Most Famous in the Future
The Kardashian-Jenners are currently some of the most famous celebrities around. They rose to fame in 2007 thanks to the popular reality show Keeping Up With the Kardashians. These days, the family members have also branched out into modeling, owning businesses, being social media influencers, and other endeavors.
The Kardashian-Jenner siblings used to be single youngsters in the early days of their popularity, but nowadays, almost all of them have children. This has led fans to wonder: Which of these kids could become the most famous in the future? Fans are speculating that 2 of them have the greatest potential for fame.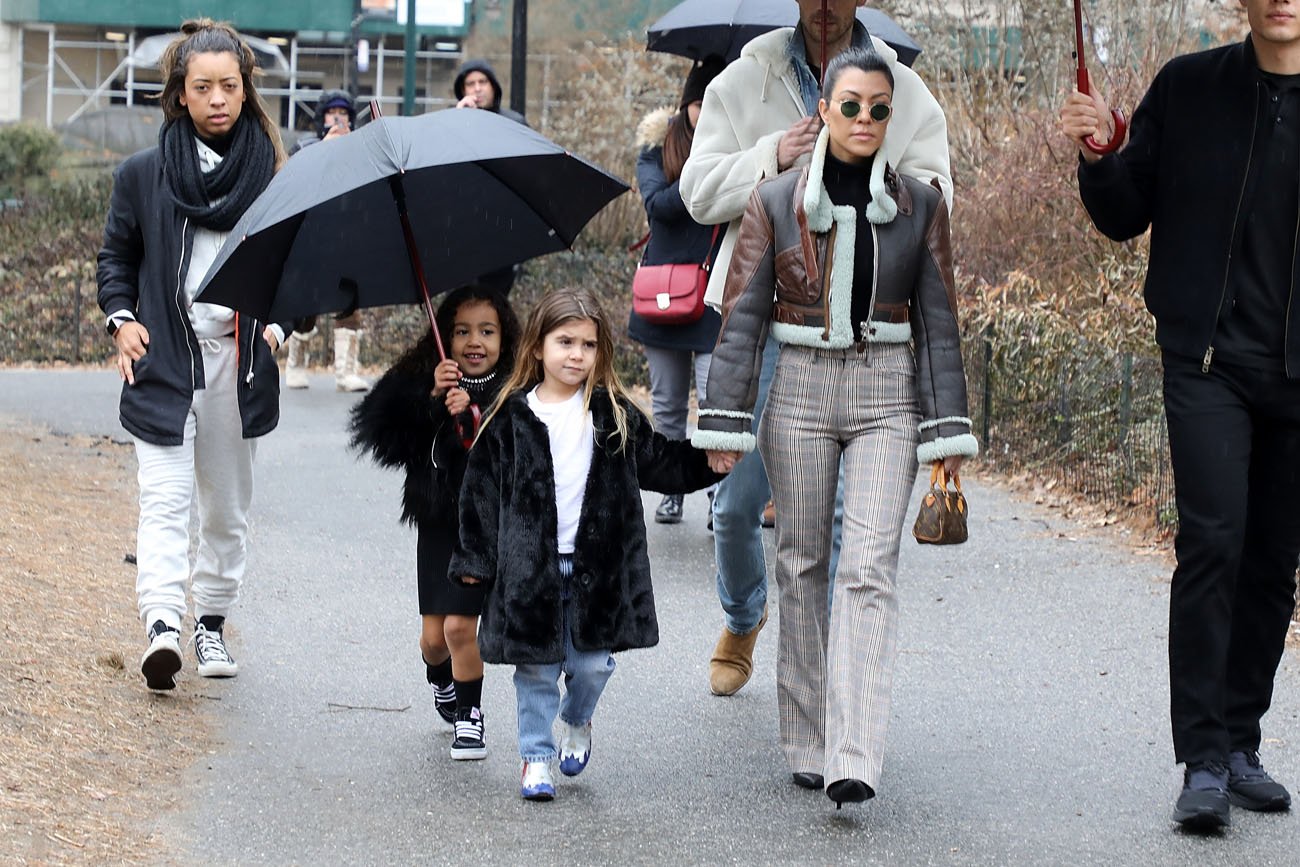 Who are the Kardashian-Jenner kids?
There are currently 10 kids in the Kardashian-Jenner household.
Kourtney Kardashian has 3 kids with her ex-boyfriend Scott Disick: Mason (born 2009), Penelope (born 2012), and Reign (born 2014).
Kim Kardashian West is married to rapper Kanye West, and the couple has 4 children: North (born 2013), Saint (born 2015), Chicago (born 2018), and Psalm (born 2019).
Khloé Kardashian, Rob Kardashian, and Kylie Jenner all have one daughter each. Khloé's child is True (born 2018), whom she had with ex-boyfriend Tristan Thompson. Rob's child is Dream (born 2016), whose mother is his ex-fiancée Blac Chyna. Finally, Kylie's child is Stormi (born 2018), whose father is her on-and-off boyfriend Travis Scott.
Fans think North and Stormi will be the most famous
Since the kids are all still very young, it's difficult for anyone to know for sure what the future holds for them. However, based on what they have seen so far, many fans believe North West and Stormi Webster have the potential to become the most famous among their group of cousins.
North's potential comes from how similar she is to both her famous father and mother. She seems to have musical ambitions like Kanye West and has even joined him on stage many times, including at his fashion show in March 2020. Meanwhile, she also seems to be eager to be in the spotlight like her mother.
One fan writes on Reddit, "North for sure will be extremely famous. Kanye said she's just like him but less shy (Kanye said he was shy as a kid) and North already seems to like singing, dancing and performing. I think she's like Kim, destined to be famous."
Additionally, Stormi's potential for fame simply comes from the fact that she is Kylie Jenner's daughter. Despite being the youngest Kardashian-Jenner sibling, Kyliehas become one of the most successful. Her beauty company, Kylie Cosmetics, is hugely popular, and she has commanded a lot of attention on social media as well.
"I think Stormi is going to follow Kylie's steps," another Reddit user says.
Some fans think the Kardashian-Jenner kids probably won't be as famous as their parents
However, not everyone is convinced the Kardashian-Jenner kids will be very famous at all. In general, most kids with celebrity parents don't tend to achieve the same level of fame as their parents. Even if they remain in the entertainment industry, many might prefer to live a more low-key life.
"I don't think many celebrity children end up in the limelight (some do, don't get me wrong), but so many just stay in their privileged circle (which in a way still makes you a D-lister, ect.), and don't have a huge break," one fan says in another Reddit thread.
Of course, no one can predict the future accurately, so only time will tell whether or not the Kardashian-Jenner kids will be able to remain on people's radar like their parents.