Fans Think They Know Why Khloé Kardashian Doesn't Appear On Magazine Covers Anymore
Khloé Kardashian is in the spotlight. She's on her family's reality show, Keeping Up with the Kardashians. She posts pics of herself on Instagram frequently, and the paparazzi are constantly following her.
Recently, however, fans noticed that there's one place this Kardashian's face isn't. She doesn't seem to be doing as many magazine covers as her sisters. She used to show up on covers frequently, but now, not so much. 
There could be any number of reasons she doesn't want to do magazine covers any more. But fans think they know why she's been keeping her face off of the news rack.
Khloé Kardashian's last magazine cover is over a year old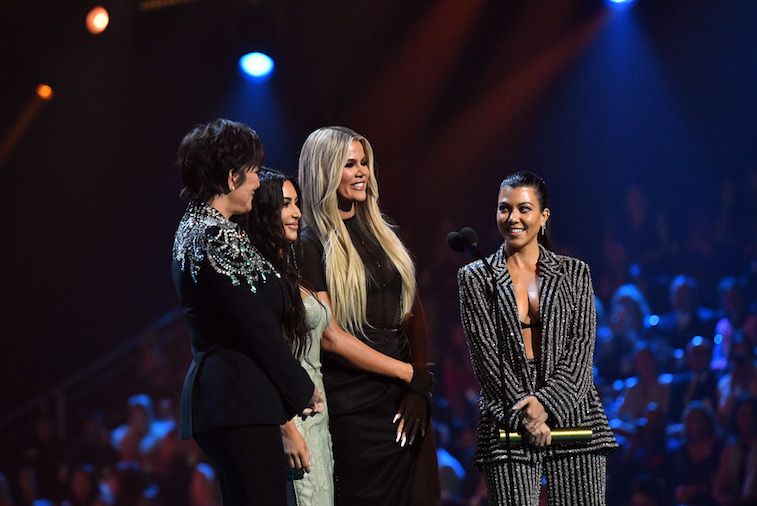 The most recent magazine cover fans on Reddit could find with Kardashian on it was from February 2019. It was a cover for Stellar magazine. She also did an interview, which naturally comes with being the face of the issue. According to the cover, one of the things Khloe discussed in her interview for Stellar was how to keep some things private. 
It could be that she decided the best way to keep more of her life to herself was by not giving any more magazine interviews.
Khloé Kardashian has a lot of relationship drama
Fans on Reddit think that Kardashian doesn't want to do magazine covers because it also means being interviewed. They think she is tired of rehashing the same relationship drama over and over again.  
She has had most of her adult relationships while on Keeping Up with the Kardashians. The show started in 2007, more than 10 years ago now.
Fans have had insight into every little thing Kardashian has done all that time, including her relationships. In 2009, right after the show started, she married Lamar Odom after a very short courtship. Khloe and her basketball star husband were only together for a few weeks before deciding to tie the knot. 
Still, things seemed to be working out for them. They even had their own spin off show, Khloe & Lamar. They looked so happy for so long, fans thought that they were going to make it. Unfortunately, in 2013, it seemed like Odom was in a downward spiral. He was arrested for driving under the influence, and he was doing drugs.
Kardashian filed for divorce, and she had to fight to get Odom to sign the papers. She later revealed on the show that Odom had been unfaithful toward the end of her marriage. 
Then Khloé Kardashian met Tristan Thompson
Her relationship with Odom was plenty dramatic, but that ended back in 2013. Kardashian has done a lot of magazine covers since then. It's likely that if she's trying to avoid talking about relationship drama today, it's her drama with Tristan Thompson.
He's her most recent boyfriend and the father of her daughter, True Thompson. Interestingly, Tristan is also an NBA basketball player. He also ended up cheating on her, but in a much more public way. 
Tristan was caught many times out and about with other women. Ladies would take to social media to try and warn Kardashian, but she wouldn't listen.
The two never got married, but she did finally achieve her dream of becoming a mom when she got pregnant with Tristan's baby. Before True's first birthday, however, Tristan was out of her life, at least romantically.
He was caught cheating on Khloe with her sister Kylie's best friend, Jordyn Woods. 
The story has been told many, many times. Khloe is almost certainly tired of it, but unlike with Odom, it won't go away. Interviewers rarely mention Khloe's first husband anymore, but Tristan is the father of Kardashian's child. He'll always be in Khloe's life, which means she'll always be asked about their relationship status.