Fans Think WayV Could Be the Next Boy Band to Break America
BTS has been taking over the world by storm in the past few years, inciting more curiosity in the U.S. for global talents. Given BTS and K-pop's growing popularity, many fans are also wondering which artist could be the next superstar in America.
There are a lot of predictions going around, and one boy band that seems to be doing well internationally is WayV, a seven-piece based in China. Some fans actually think WayV has many advantages that could make them popular with the American public.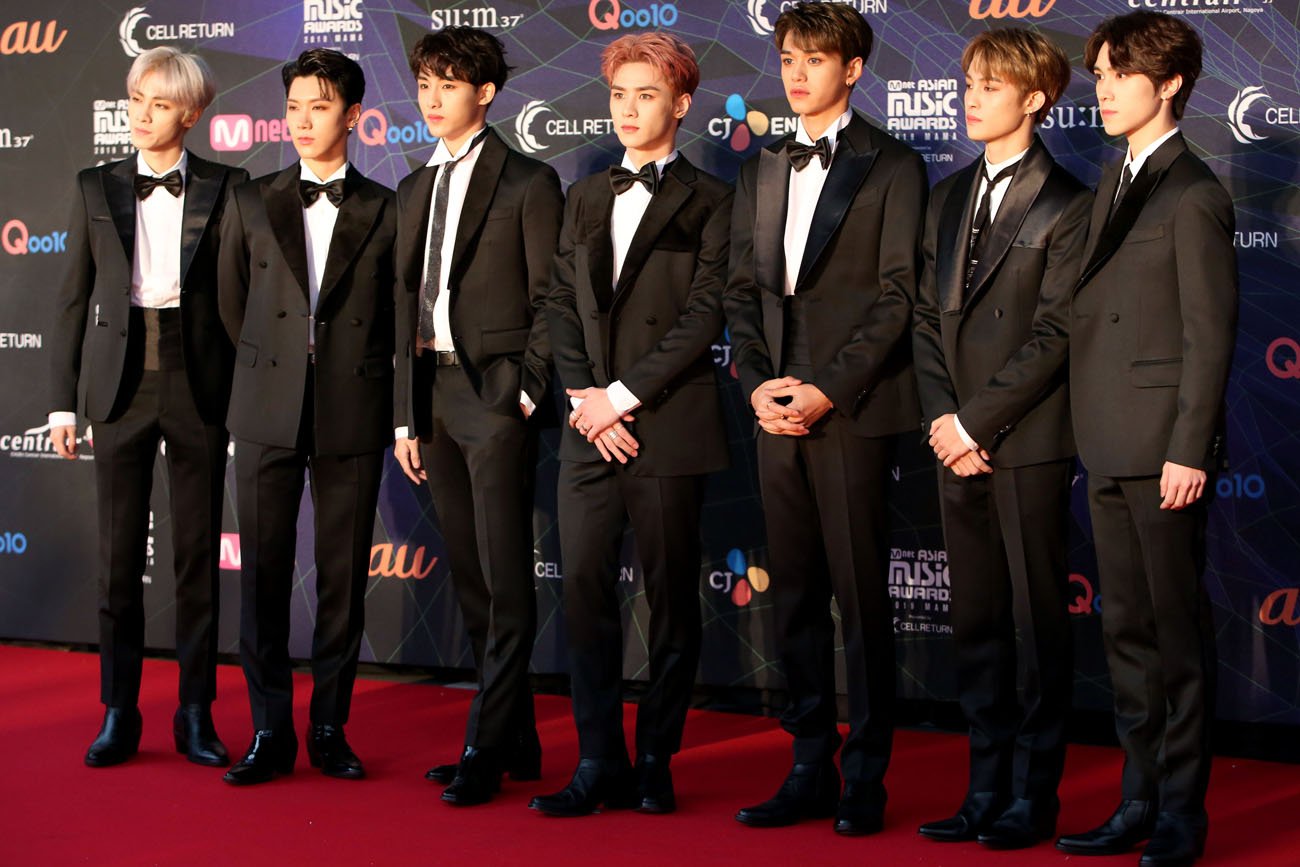 WayV is the Chinese sub-unit of the group NCT
First things first, WayV is a sub-unit of the K-pop group NCT. NCT is a very large group that debuted in 2016 with the goal of establishing local sub-units in various cities around the world. So far, NCT only has four sub-units with WayV being the only one based outside of South Korea.
WayV is made up of seven members: Kun, Ten, Winwin, Lucas, Xiaojun, Hendery, and Yangyang. The members all have Chinese ancestry, though some of them grew up in other countries such as Thailand and Germany.
WayV debuted in 2019 with the goal of establishing NCT in the Chinese music market. The group has released a few singles so far and has been doing well in China. Last year, they also won an award for "Best New Asian Artist" at the Mnet Asian Music Awards.
Some fans think WayV has what it takes to potentially break America
WayV might seem like an unlikely contender for breaking America. After all, NCT 127 (the NCT sub-unit based in Seoul, South Korea) has already been promoting in the U.S. for a while now and is making themselves known as a K-pop act to watch out for. However, some fans believe WayV has more of what it takes to be popular in America.
For one thing, fans think WayV's music might be more appealing to American audiences. Their song "Love Talk," for example, has an English version and is a hit on social media.
"A lot of their discography would also be well suited to Western taste—'Love Talk' being the obvious one, but 'King of Hearts?' There's a huge market for that modern R&B vibe rn," one fan said on Reddit.
Unlike BTS, fans also point out that WayV has two English speakers. Since the members of WayV come from various countries around the world, they also have an international aspect to them that could be appealing to a global audience.
Why other fans do not think the current political climate will help WayV
However, there are other challenges fans believe WayV might have to face if they want to break America. The biggest one seems to be the political situation between China and the U.S., which is currently not favorable for Chinese artists who want to be liked by the American general public.
"Why would [their label] SM take this risk? They were created for the Chinese market, why risk even more messy political s**t by pushing a Chinese unit in the US of all places?" one fan wrote on Reddit. "They totally have what it takes, but it unfortunately won't happen."
At the end of the day, it's hard to predict the future. Whether there will be a next big K-pop artist in America following BTS or not remains to be seen.