Fans Are Totally Not Feeling Kylie Jenner's Crazy Long Hair: 'That's Too Much'
Kylie Jenner loves trying new looks. Her hair has become a playground for creativity; she changes it up almost every few days. The Kylie Cosmetics founder has tried plenty of different hairstyles through the years, but her most recent option isn't getting the love from fans that she might have thought it would.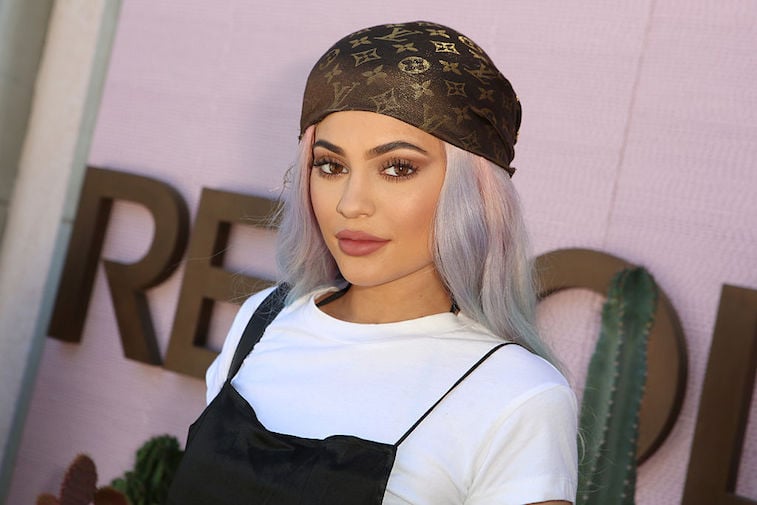 Jenner has rocked many different hairstyles
When Keeping Up With the Kardashians first premiered, Jenner was still a little girl. Through the years, she has started to find herself more and more — but it hasn't come without some experimentation with her style. Jenner has changed her hair up many times, and she's become a big fan of wigs and extensions.
Jenner's signature style is long, black hair, but she also switches it up and goes for a dark bob pretty often. Sometimes, though, she chooses a look that's totally out of left field — and almost always works it. Jenner has dyed her hair lime green, bright purple, and even neon yellow. And fans have learned that pretty much any hairstyle looks good on her. Well, almost.
She recently debuted a crazy long hair look
Jenner has been on vacation with her friends (and Stormi) for the past few days. She didn't say where she is, but she's staying in a luxurious beachfront home that appears to be on a tropical island. And she's posted plenty of photos while there — including ones that showed off the longest hair fans have ever seen her with.
Jenner posted a series of photos with a long braid that appeared to stretch at least 10 feet. Of course, the hair isn't real, but Jenner still seemed to have fun with the look. "Don't ever call me extra again," Khloé Kardashian commented.
Fans weren't feeling the super-long style
Though Jenner's friends thought the look was fun, fans didn't totally agree, and they were not about it. "Her hair looks like the hair you pull up from the shower drain when u clean it," one user wrote. "Wtf is this Kylie," another user commented. "That's [too] much… Sorry but not sorry," someone else added.
Jenner was clearly just having some fun and likely wouldn't wear the look out in public (it seems totally impractical). Still, though, fans think they might have found the one hairstyle Jenner can't pull off. "Thought this was a snake at first glance," actress and singer Jamie Lynn Spears wrote, though she added that the look was gorgeous. 
They loved the ombre look she had earlier
Prior to posting the photos of her super-long braid, Jenner posted some images featuring ombre locks that went down to her waist. And fans were way more pleased with this style. "This hair color is my favorite ever," one fan commented. "I love this color on you!" someone else said. "She is beauty she is grace," another person wrote.
Jenner seems to love mixing up her look, and for the most part, people love to see her try new styles. Though they weren't feeling the mega long pony, they did love the ombre and are hoping she goes back to it.