Fans Wait for Hours to Eat at 'The Pioneer Woman' Ree Drummond's Restaurant, The Merc
Thanks to her hit Food Network show, The Pioneer Woman Ree Drummond has a huge following from coast to coast. But she's most famous right in her hometown of Pawhuska, Oklahoma, where she owns a restaurant that helped revitalize the town.
The Pioneer Woman Mercantile, or "The Merc" as the locals call it, is still incredibly popular even now. It's such a draw in the area that some patrons are shocked to find themselves waiting hours to get a table. Sure, Drummond is an excellent cook and her recipes are stellar — but is The Merc really worth the hype?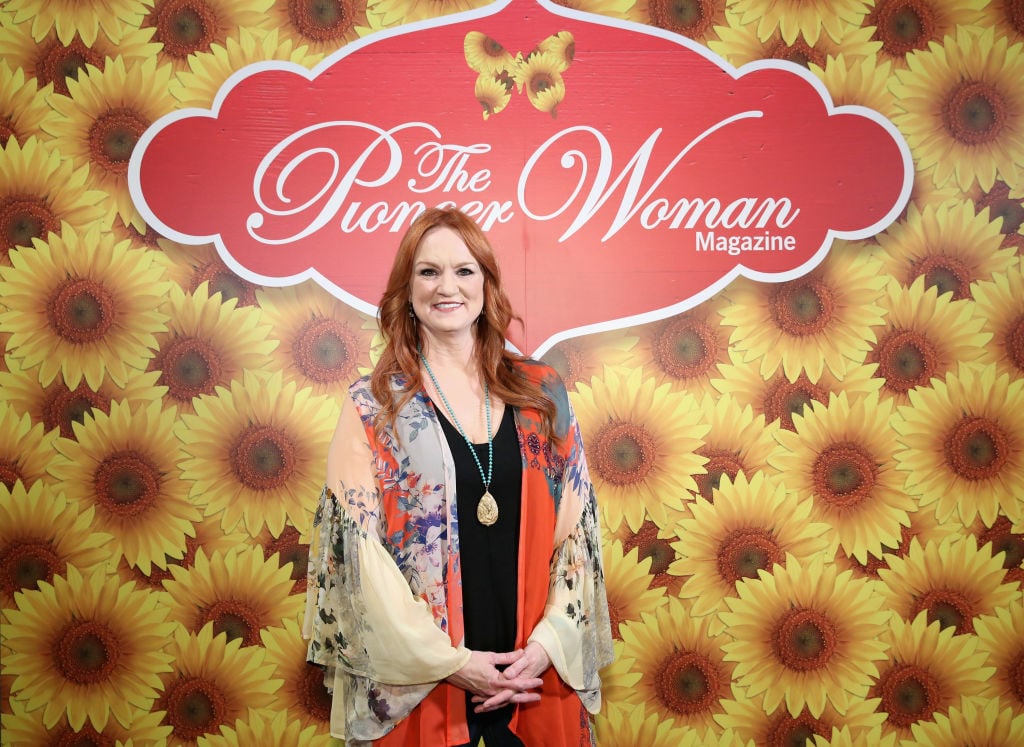 The Merc transformed the tiny town of Pawhuska
When Drummond began renovating the 100-year-old Osage Mercantile building on the corner of Main Street in her beloved hometown, she never could have imagined how popular her new destination bakery, deli, and general store would become. Visitors have described the retail and dining emporium as a slightly different version of Cracker Barrel, with "better coffee, fewer rocking chairs, and a three-hour wait for a table."
Pawhuska is a quintessential small town with just 3,600 residents and a single traffic light. It's got the homey, Midwestern feel that makes people feel right at home. And The Merc has been really good for business.
'The Pioneer Woman' is still humble despite her success
Drummond was discovered thanks to her recipe blog that she started in 2006. In short order, her online popularity led to a Food Network show, multiple cookbooks, and a colorfully vibrant product line at Walmart. But The Merc is one of Drummond's proudest and most surprising endeavors of all.
"When we planned the Merc, I never imagined there would be a line out the door!" Drummond told Thrillist. "I hoped that the tables would maybe be full. The fact that people are waiting in line really makes me want to continue to make sure everyone's experience is wonderful."
People start lining up to eat at The Merc before sunrise
In 2017, The Merc was so popular that lines started forming as early as 5 a.m. During the peak seasons of Christmas and New Year's, some people wait as long as six hours for a table.
Most of the 15,000 patrons who visit the tiny, out-of-the-way town are tourists from all over the world. They're all looking for a taste of Drummond's "down-home cooking" and hospitality, even if they don't catch a glimpse of the woman herself very often.
Other local businesses are also pleased with the extra boost in foot traffic. A hot dog and soft-serve ice cream vendor situated across the street from The Merc attracts plenty of hungry customers who are waiting in line to sample Drummond's famous foods.
Drummond's fans help keep the brand strong
Just like Joanna Gaines with her Magnolia Market, the real driving force behind The Pioneer Woman's success is the woman herself. Fans can't get enough of Drummond's recipes and her sweet, wholesome demeanor that's so lacking on so many other television shows. To many, Drummond represents an ideal that's missing in most modern culture.
Though Drummond isn't overtly religious, she does embrace Christian traditions in subtle ways. For example, The Merc is always closed on Sundays. It's all part of the image and lifestyle that Drummond spent years cultivating and that now is paying off with a massively successful business tucked away in Pawhuska.