Fans Want To Know Why This Forgotten 'Tiger King' Star Hasn't Been a Suspect in Don Lewis' Disappearance
While Tiger King star Carole Baskin dances her way toward the mirror ball trophy on season 29 of Dancing with the Stars, the case of her missing husband Don Lewis forges on. That said, some want to know why one key person hasn't yet been named as a suspect.
Carole Baskin at the center of 'Tiger King' accusations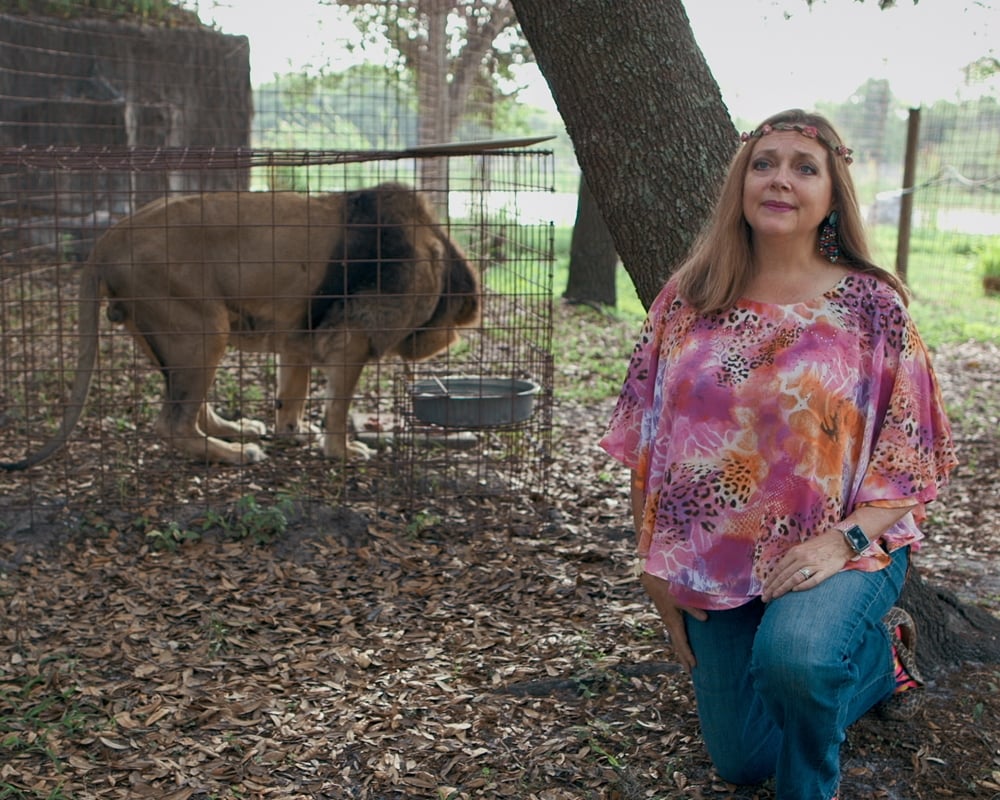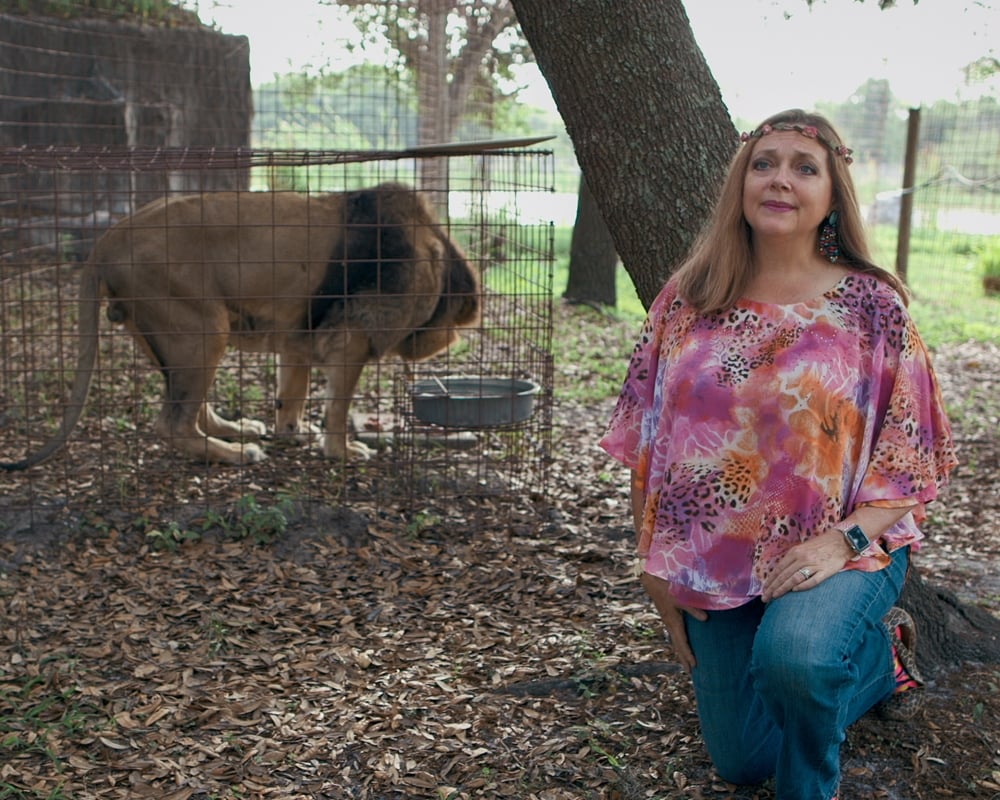 RELATED: 'DWTS': Will 'Tiger King' Star Carole Baskin's Legal Woes Impact Her Participation?
Related post url: 
The coronavirus (COVID-19) pandemic and mandatory self-quarantining over the last few months means many had time to indulge in all things Tiger King: Murder, Mayhem, and Madness.
The seven-part docuseries took viewers behind the scenes of the big cat rescue business where feuds sometimes end in murder-for-hire plots gone awry. The plot in question came by G.W. Zoo owner Joseph Maldonado-Passage against Big Cat Rescue owner, Baskin.
The turmoil between the two reignited the decades-long missing persons case of Baskin's second husband, Don Lewis. Investigators relaunched the case and are now looking for new leads.
Meanwhile, Baskin — who won Maldonado-Passage's zoo after copyright infringement lawsuit irony — is competing on DWTS while Maldonado-Passage is serving 22 years for charges against Baskin.
Though Tiger King is a chasm of tangled theories and wild accusations, Baskin became part of meme culture with jokes about her involvement in Lewis' disappearance. For every person who proclaims her innocence, seven more allege her guilt.
With the new spotlight on the Lewis case, some wonder why one person in his life hasn't been a suspect the way Baskin has.
Fans suggest another key suspect not yet named
https://twitter.com/search?q=Gladys%20Lewis%20Cross&src=typed_query&f=live
RELATED: 'Tiger King': Joe Exotic Wants To Help Find Carole Baskin's Missing Husband
Related post url: 
Following the premiere of 48 Hours Suspicion, some Tiger King fans have questions. Hillsborough County Sheriff Chad Chronister stated numerous times that Baskin isn't a suspect or person of interest in the case.
A new interview with CBS News may have unintentionally pointed to someone many have overlooked. Lewis' first wife Gladys Lewis Cross said that Lewis was a "serial adulterer" before he went missing. She estimated he'd been with around 25 women.
Cross said Lewis was a good husband "until I would get a call and say he's seeing someone else." Cross and Lewis were married for 34 years. They divorced in 1990 and Lewis married Baskin — whom Cross does not like.
The admission by Cross has some Tiger King fans moving away from accusations against Baskin and toward Cross.
"In 1994, Gladys Cross sued Don after she found he had hid his wealth under various names and accounts to prevent her from getting her full share in their divorce. She received $148,000 in this suit. Due to this lawsuit, he cut her and his children out of his will but, according to Gladys in the documentary, she still received 10% of the will," the poster of a Reddit thread stated.
"the main accusations came from Don's ex-wife and his kids. Who may have not been the biggest fan of the young woman who from their perspective broke up a marriage," another said.
"Honestly I think anyone who is "convinced" Carole killed him is just buying into the hysteria from the show and not actually thinking about it from an unbiased state of mind," another added.
The thread has well over 1,000 comments with multiple theories as to what happened to Lewis — many of which exonerate Baskin. And, while some point to Cross wanting to retaliate against Lewis, others think he was involved in a larger crime ring and became a casualty in the crossfire.
Still, there's yet another Tiger King star 48 Hours Suspicion alluded to.
Another 'Tiger King' star could have information
RELATED: 'Tiger King' Star Carole Baskin Might Actually Return for Season 2 — but There's a Catch
Related post url: 
The 48 Hours: Suspicion special offered viewers another option for those not convinced in Baskin's guilt. Kenny Farr appeared in Tiger King and his ex-wife, Trish Farr-Payne, says he had something to do with Lewis' disappearance.
She described a time Farr came home with Lewis' van, which had guns in it.
"'Listen… I'm hangin' on to these right now for Carole,'" she remembered him saying (via CBS). "But — he said, 'Don's gone. And — I don't want you talkin' about him. If anybody calls, you don't say anything about Don.' I'm, like, 'OK.' Everything started kinda coming together. Kenny's got Don's van. Kenny's got Don's guns. Don's gone, and I knew Don was gone the day before he was supposedly missing. It — something wasn't right."
Following the interview, Farr contacted 48 Hours Suspicion with a statement that read:
"I can tell you I have no idea why my ex wife has came up with a outlandish lie. I cooperated with authorities at the time of Don's disappearance and Took a polygraph . I had absolutely nothing to do with Don's disappearance or any knowledge of."
Likewise, Baskin concurred that Farr is innocent — that she gave him Lewis' guns long before. Farr worked for Bakin even after Lewis vanished with Baskin saying she loves him "like a son."
The sheriff's office hasn't named anyone else a suspect at this point.