Farewell, Shiplap: 3 Design Changes Joanna Gaines Made in 'Fixer Upper: Welcome Home'
Chip and Joanna Gaines have come a long way since season 1, episode 1 of Fixer Upper.
The renovation experts were completely unknown outside their Waco community when the hit HGTV series launched in 2013. A short 5 years later, they were the most popular and beloved hosts in the country, with a growing media and retail empire.
Over the years they've established a few tried-and-true design tactics that fans love to copy. But those faithful followers noticed that Chip and Jo changed things up a little in the reboot of their series, Fixer Upper: Welcome Home. Here are the most noticeable design changes this couple made on the new show.
'Fixer Upper: Welcome Home' isn't exactly like the original series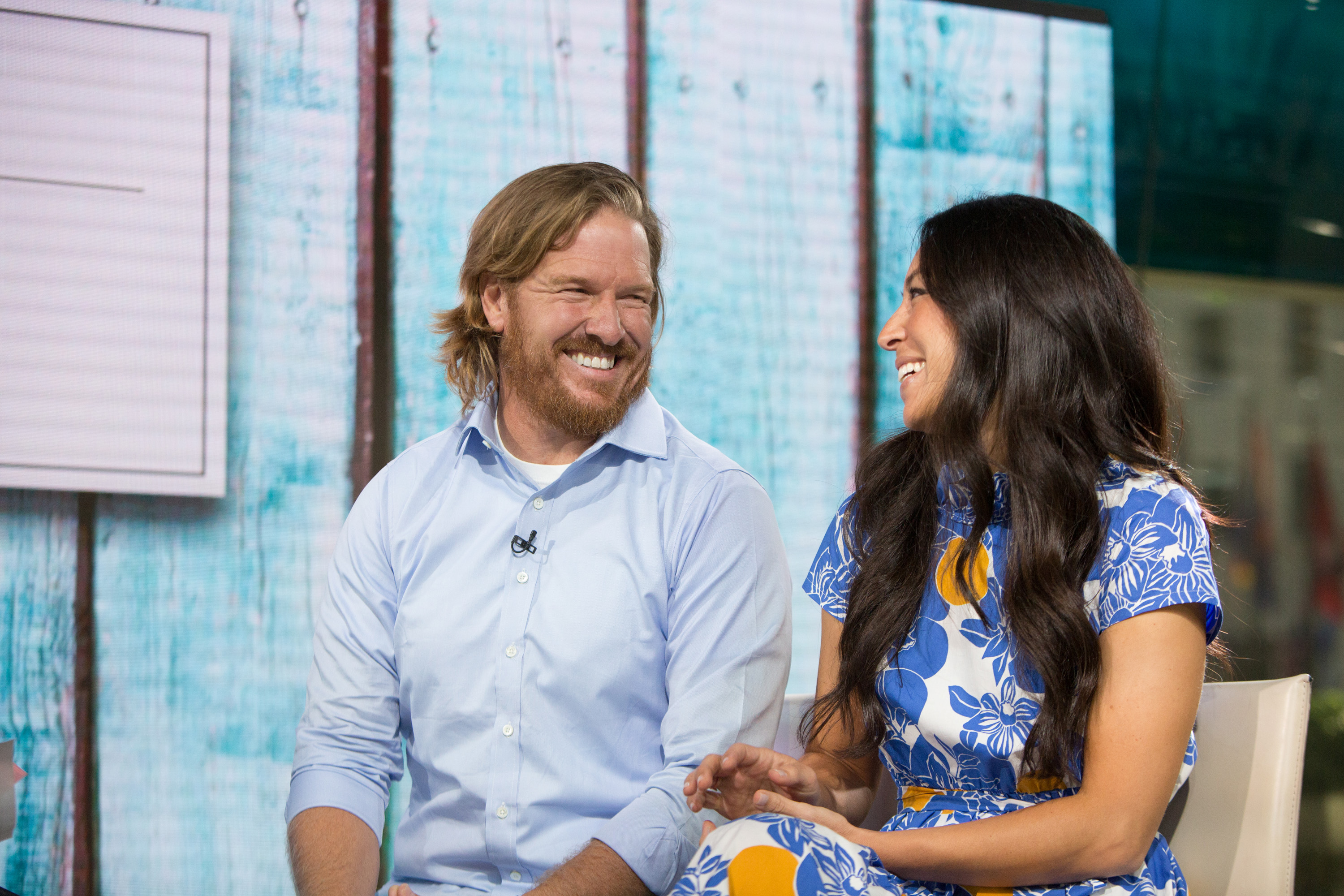 The reboot of Fixer Upper includes all the elements that made the show popular in the first place, including jaw-dropping renovations, incredible before and afters, and silly plus sweet moments between Chip and Jo. The series may have a new name and a new network, but the magic is still there.
However, the passage of time has allowed the Gaineses to evolve professionally, too. Now Joanna meets with clients in a sleek studio rather than at her kitchen table. All of the design work is more polished and professional-looking. Even her methods of design seem to have shifted.
Joanna Gaines keeps experimenting with bold colors
Fans have only gotten to see four episodes of Fixer Upper: Welcome Home so far. Those are enough to see that Joanna's design style is a bit different this time around, though. While the 42-year-old designer stuck with neutral colors in the past, she has been branching out into bolder hues ever since the launch of her new series.
Joanna is still utilizing a lot of white, black, and gray in her designs, therefore achieving that modern farmhouse look that fans love so much. But she's also more likely to incorporate bold accents in the form of furniture or statement walls.
She even painted her own kitchen cabinets hunter green.
The new 'Fixer Upper' has less shiplap
Before Fixer Upper came along, most people didn't even know what shiplap was. And now? Joanna sparked a national obsession with this architectural feature. Shiplap has become so popular that many interior designers are rebelling against it.
And even Joanna must realize not every project requires shiplap. The newest episodes of Fixer Upper: Welcome Home show the host opting for wallpaper on walls instead, sometimes even in bold, graphic prints.
This swap is refreshing and unexpected from a person who became synonymous with shiplap for so many years.
Joanna Gaines takes design risks on 'Fixer Upper: Welcome Home'
The overall vibe of Fixer Upper: Welcome Home is bolder and more experimental than its predecessor. The hosts both take risks, like incorporating arches into the designs and starting a whole new trend. They even argued with one of their clients about keeping the brick natural rather than painting it white, which the Gaineses were known to do in the original series.
One complaint about the original Fixer Upper was that the finished designs always looked so similar. The reboot proves that surprises wait around every corner.
Catch new episodes of Fixer Upper: Welcome Home beginning in July 2021.