'Fargo': How Martin Freeman Used YouTube to Maintain His Minnesota Accent
Martin Freeman played Lester Nygaard in FX's 'Fargo' for 11 episodes. In that time, he had to portray a character from Minnesota. With the help of a dialect coach and YouTube he pulled it off.
Martin Freeman turned to YouTube to stay in character.
The 48-year-old actor, who played Lester Nygaard in FX's Fargo for 11 episodes, explained in a YouTube video for GQ, he used the video platform to brush up on his Minnesota accent when he'd been away from the show's set for a while. 
Freeman is an English actor known for his roles in The Hobbit trilogy, the original U.K. version of The Office, Black Panther, and Sherlock. In GQ's video where he discussed his iconic characters, Freeman explained how he came to speak like his Fargo character. Spoiler: It involved a lot of practice and listening.
He stayed in the accent 'all day' on the set of 'Fargo'
The Emmy Award-winning actor wouldn't just film one scene in character, accent and all, then return to his normal way of speaking when the director yelled cut. He'd talk in a Minnesota accent for 10-12 hours stretches of time. 
"I stay in the accent all day from the time I'm picked up in the morning to wrap," Freeman said in the video. 
Not turning his Minnesota accent on and off certainly helped the native of Hampshire, England, practice more and in turn, made his portrayal of a Minnesota man as seamless as possible. 
Freeman took the stay-in-accent-all-day approach to prevent any slip-ups that might come from doing the accent in short bursts.
"I think after a while you'd hear inconsistencies if you treat it like a sketch or a skit. You're not in SNL [Saturday Night Live]. You're not just doing a gag," he said. "You've got to go over 10 hours of believing these people. You can't mock. You can't take a shortcut and go, 'They probably sound something like this.' So, I wanted to really do it properly."

And do it properly he did. Freeman worked with a professional on his accent before filming began and had a dialect coach on set. 

Martin Freeman used YouTube to refresh himself on Minnesota accent

Inevitably, when Freeman left the set of Fargo and went back to his natural English accent, he had to brush up on speaking like someone from Minnesota. When he spent an extended period of time away from the Fargo set — "a week away from work" as he said in the video — Freeman would watch YouTube videos of "young guys from Minnesota just talking" to recall how to do his own Minnesota accent.
According to him, it didn't take long for the accent to return.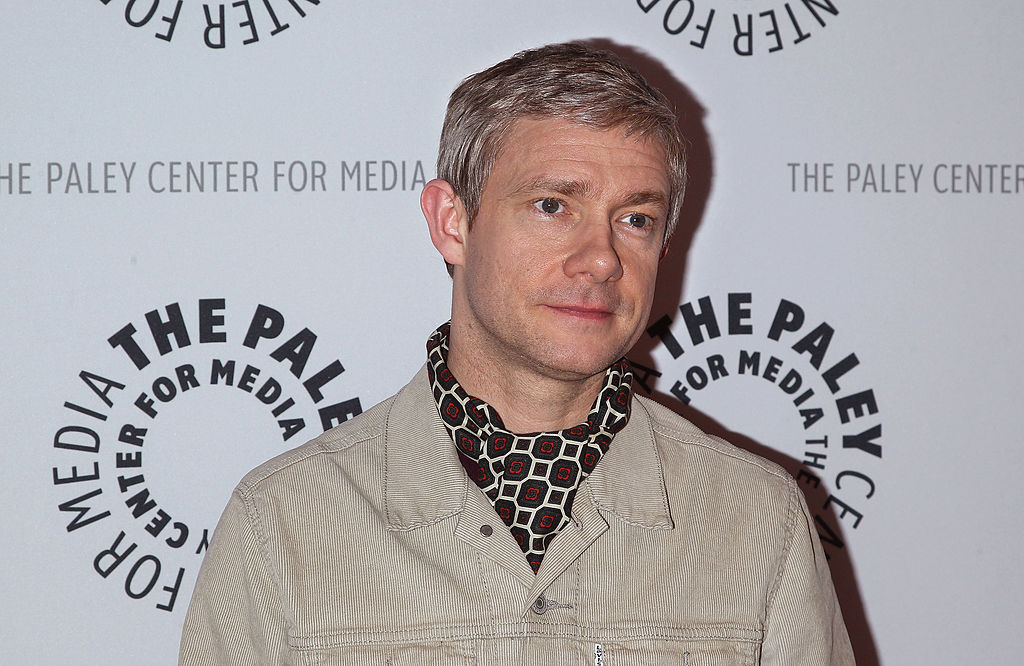 "Once you've got that keyed into your DNA for the time you just need to quickly refresh it if you haven't been talking like that for a while," Freeman said. 
He got mixed reviews on his accent from Minnesotans
Freeman garnered an Emmy nod for his performance in Fargo but he did also receive both positive and negative reviews for his Minnesota accent from Minnesotans.
"So, some people have called to say, 'We don't sound like that,' and other people from Minnesota say, 'No, we do. Yeah, you've got it,'" he said. 
The BAFTA Award-winning actor said despite getting mixed reviews on his accent, he's chosen to focus on the positive ones: "I was very happy in that a lot of people from Minnesota have said 'No, that was pretty good.' So, I'll take that all day long."
Season 4 of Fargo premieres April 19, 2020, on FX.