'Farmhouse Fixer': Jonathan Knight Finds Inspiration From Another HGTV Hit
Former New Kids on the Block star Jonathan Knight and designer Kristina Crestin are helping restore historic New England homes in the new HGTV hit 'Farmhouse Fixer.' Even though has been flipping homes for three decades, Knight admits he finds some inspiration from another hit HGTV show.
HGTV's newest hit Farmhouse Fixer stars New Kids on the Block singer Jonathan Knight in his other life. For three decades, Knight has worked in real estate when he's not on stage with his bandmates.
His passion is restoring historic homes in New England, and that's what Farmhouse Fixer is all about. When it comes to what inspires him, Knight says he looks to another HGTV hit.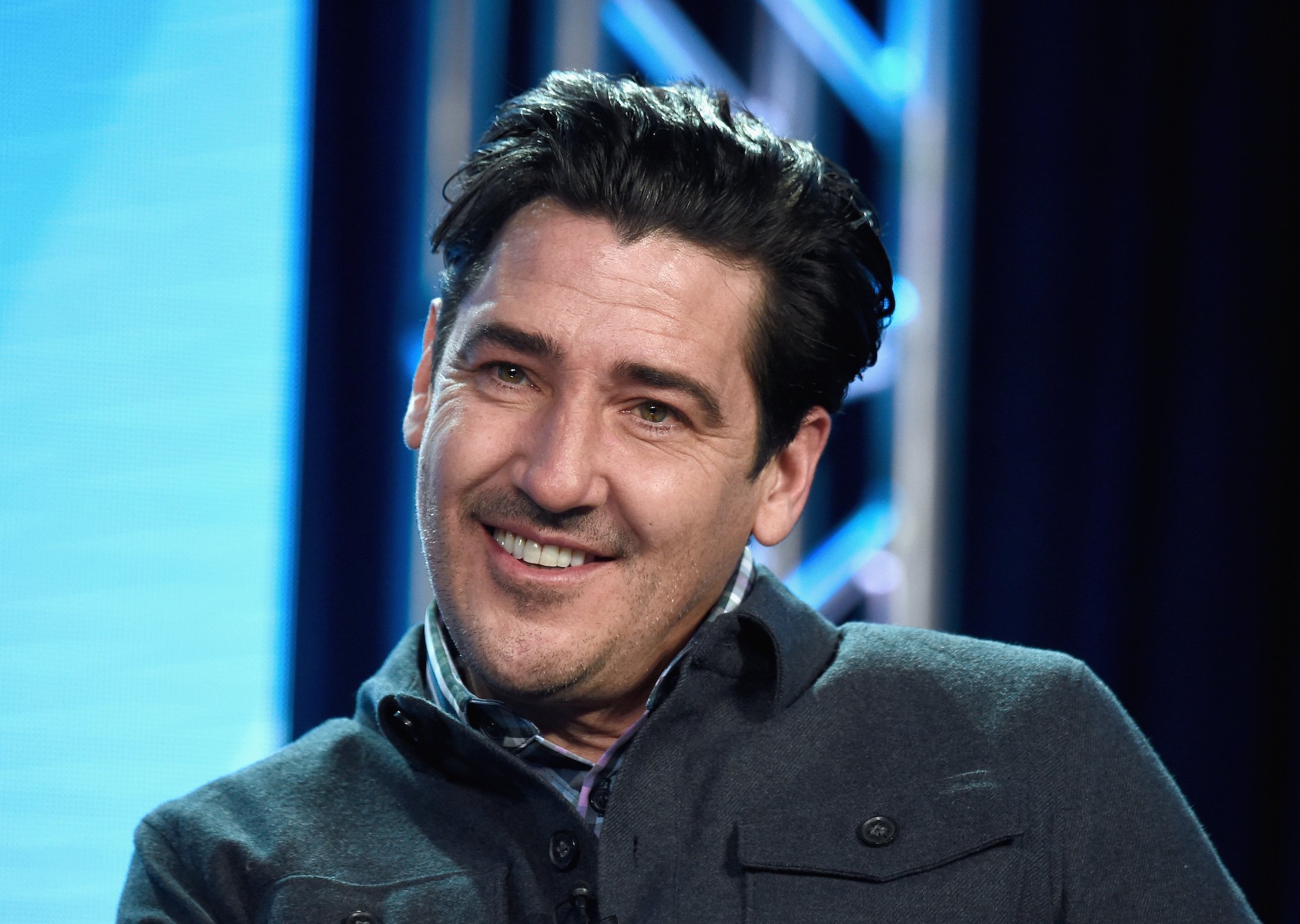 The 'Farmhouse Fixer' star found his passion at a young age
During a recent interview with Architectural Digest, Knight revealed that he's had a passion for all things real estate since he was a kid.  He says when he was just six years old, he was designing barns for fun.
"My mom just gave me baby pictures and there's a bunch of me designing a circular barn with animals around it," Knight explained. "I was obsessed with circular barns!"
The singer spent his weekends with his carpenter dad, Allan, which helped him develop his love of architecture. He would also spend his summers in Canada at a cottage his grandfather built. Knight also tried to turn his childhood home in Dorchester into a farm. He grew up with chickens, sheep, and a pony.
Jonathan Knight compares restorations with performing on stage
Knight was ready to enroll in an architecture course and pursue his passion when NKOTB became global superstars. After the touring and recording whirlwind of the late 1980s and early 90s, the group took a break. This gave Knight the opportunity to dive into real estate and renovations, and he took advantage.
The singer has renovated more than 200 houses over the years. Oftentimes, he's working on a project while performing with the New Kids. Surprisingly, Knight says his two careers have something in common.
"Seeing the look of sheer joy on homeowners' faces when they walk in is like walking out on stage to a crowd that's just so happy to see you," he says.
The 'Farmhouse Fixer' star gets inspiration from another HGTV series
Knight has now brought his love of restoring homes to HGTV with Farmhouse Fixer. He works with interior designer Kristina Crestin to restore historic New England farmhouses. And, he says he gets inspiration from the hit HGTV series Escape to the Chateau.
"I'm obsessed with Escape to the Chateau. I always dreamed of moving overseas and finding some dilapidated house to renovate," Knight says."Harley [Rodriguez] laughs because everywhere we travel, whether it's India or Australia, I come home saying, 'We're moving here.' I love anything old and historical and if I was a billionaire, I'd buy 100 houses all over the place, just to have different styles."
Jonathan Knight bought his mom's farmhouse
Knight and his partner, Barry's Bootcamp instructor Harley Rodriguez, currently live in their own Massachusetts farmhouse that happens to have a restored 18th century barn. Knight says his mom had a two-bedroom farmhouse, but couldn't take care of all the land anymore. So, he and Harley bought the home, as well as the two across the street.
"Mom's in one and my sister's in another. We have a little family compound! My nephew got married in the garden shed and me and Harley planned an outdoor wedding last year, which got canceled," Knight explained. "My sisters come help me plant vegetables and my nephews ride the lawnmowers. It's a great hub for home and family."
Would the 'Farmhouse Fixer' star do a renovation for his NKOTB bandmates?
Knight says that if any of his bandmates asked him to fix up a house, he knows exactly what each one would need. First, his brother Jordan Knight would need "a piano music room." Then, he says that Joe McIntyre would want "a lounge area for his family."
"Danny's [Wood] daughters have been hounding me to build them huge closets. Donnie [Wahlberg] has a pretty good eye for design, so I think he's set," Knight said. "Joe also has a good eye for design, so I think my brother and Danny would need the most help…but if they know I said that, they'll kill me!"
Farmhouse Fixer airs Wednesdays on HGTV.