Farrah Abraham Claps Back at Fans Who Criticized her for Filming Sexy Videos In Front of Her Daughter
Farrah Abraham hasn't exactly been known for her wonderful parenting skills. In fact, from the moment she was featured on 16 and Pregnant, people criticized her for just that. And it didn't get any better when she went on Teen Mom. But Farrah has never let the criticism stop her from doing what she wants to do. Since her time on Teen Mom, she has produced pornographic videos and been on other reality shows.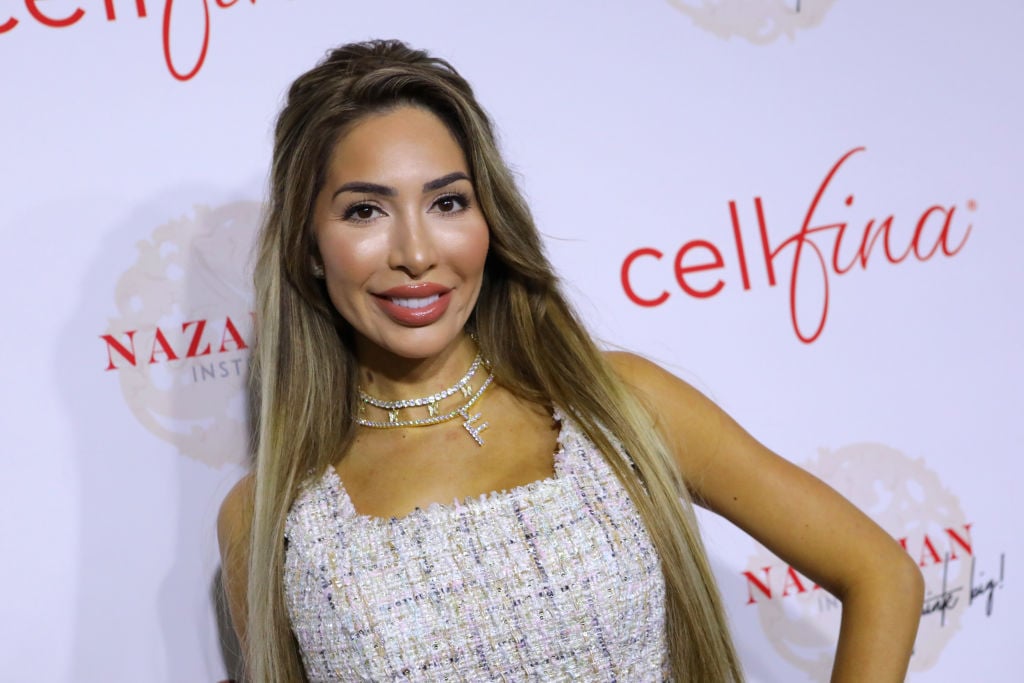 In keeping up with her wild image, Farrah recently posted a super sexy video to her Instagram. While fans are used to Farrah posting that kind of content, they were disturbed that she had her daughter Sophia Abraham in the background of the video.
What happened in the video?
On Jan. 19, Farrah posted the video which featured her dancing in red lingerie. Only clad in a push-up bra and thong bottoms, she danced around a yacht. The difference between this and all of her other sexy videos was that Sophia was in the background shooting content for TikTok.
Fan outrage
People were quick to call Farrah out for exposing her daughter to such hypersexualized content.
"Sophia is probably filming this," one person commented on the video.
"And your daughter was with you!!" another person wrote. "Mom of the year right there!!! I feel so bad for Sophia…you seriously need help!!!"
"I only follow you because I like to see just how much further you will go in destroying you and Sophia's life," another person said. "You need help Farrah."
Farrah Abraham responds to the haters
Obviously, Farrah has seen the comments that people have been making about the video, but she simply doesn't care.
"We live in a household together," the reality star told TMZ. "Like we are fully open. I have to say there's nothing wrong with a woman being fully dressed in clothing, if that's a bikini set or whatever."
"I feel like a lot of moms are sex shamed, which I definitely have been in my life," she continued. "I think when I am single, gorgeous, young and beautiful, I would almost regret looking back at my life and not living a happy, outgoing life. I would definitely hope my daughter is never shamed to cover up herself and not be her happiest. We're surrounded by all good people and I'm staying positive. No one is ruining my creativity, or my Instagram happy page."
As far as having Sophia on the yacht with her while the video was being filmed, Farrah doesn't see why it was such a big deal.
"She was over there making TikToks and having fun and dancing," she said. "The yacht's kind of big, so if some of us are in the front and dancing and having fun…my friend is playing a violin and his girlfriend's there. You know, I don't do anything that nobody else is doing. I actually think I live my life more conservatively than most people do."
Does Farrah think Sophia is growing up too fast?
Even though the comments section of her Instagram suggests otherwise, Farrah doesn't think that her behavior has caused her daughter to grow up too fast at all.
"She just recently lost her last tooth and she's like 'I'm not going to write the tooth fairy this time.' And also for Christmas, she still kind of believes in the Santa stuff," she told the outlet. "Other kids stopped doing that years ago. So my daughter, she's very much her kid self.