Farrah Abraham Critics Are Reporting Her to Instagram for Allegedly Buying Likes and Followers
Farrah Abraham may not be as popular as she used to be during her Teen Mom days, but that hasn't stopped the former reality TV show star from occasionally showing up in news headlines, primarily for the things she posts to her Instagram page. Abraham first gained popularity due to her participation on the hit MTV reality show, Teen Mom, which was a spinoff of 16 and Pregnant. Both shows attempted to give a raw look at how challenging it was to navigate both pregnancy and parenthood at a young age.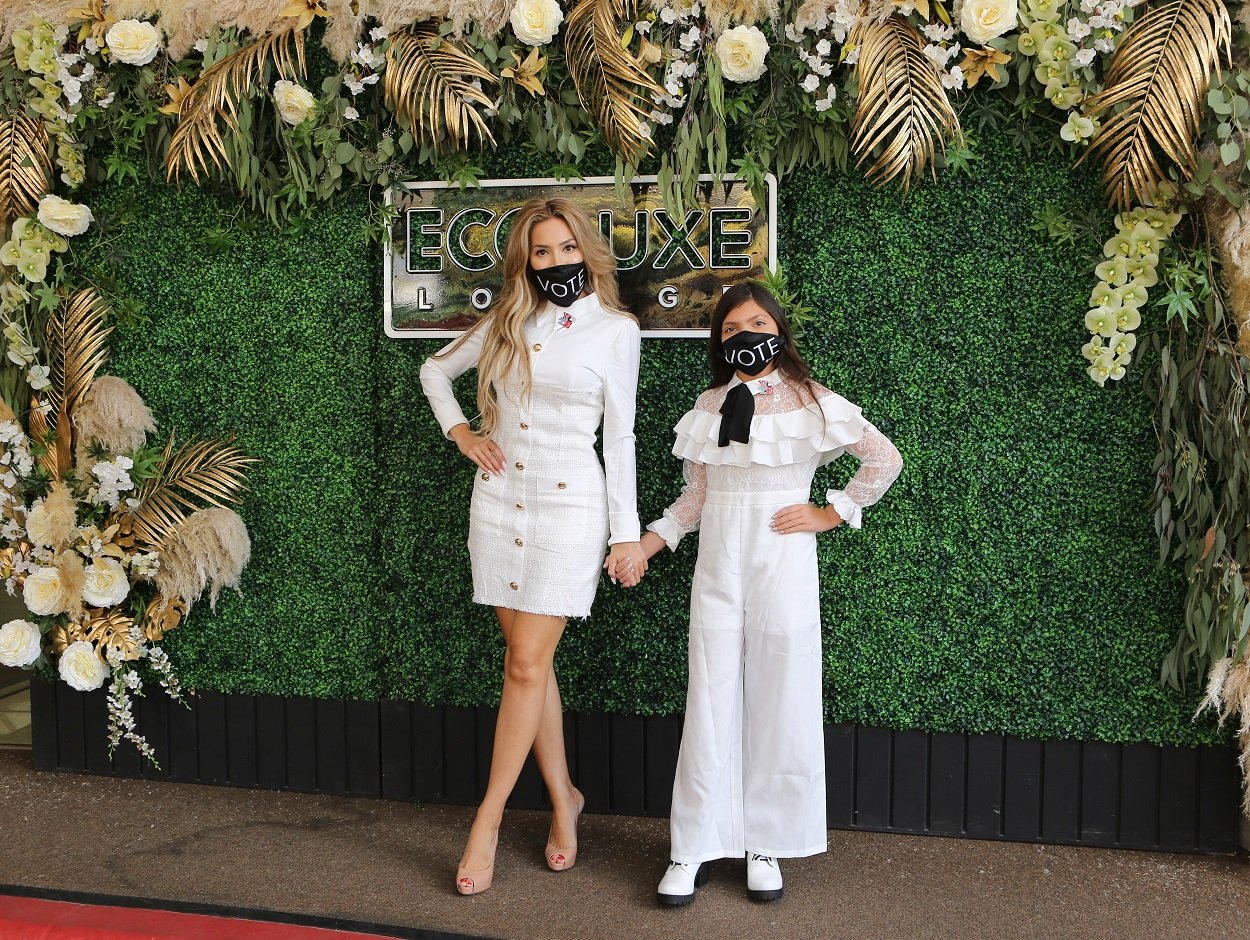 However, Abraham was fired from Teen Mom after being a series regular for years because of her involvement in the adult film industry. As the show's producers claimed that Teen Mom was family-friendly, they no longer felt that Abraham was an appropriate representative for their show. Abraham has since spoken out multiple times about how she feels she was unfairly fired.
How has Farrah Abraham stayed in the news since being fired from 'Teen Mom'?
But being fired from Teen Mom has hardly stopped the 29-year-old from being in the spotlight. Abraham still does the occasional interview with news sources. Furthermore, the content that she posts on her social media pages (Instagram in particular) is often fairly controversial and also gets picked up by news outlets. Thanks to Abraham's often polarizing behavior, she has no shortage of critics in addition to her supporters.
RELATED: Farrah Abraham Accused of Begging Brands for Free Products and Doing Fake Instagram Ads
Recently, Abraham's critics have accused her of buying followers on Instagram. Abraham has been steadily losing followers throughout the last year. In October of 2019, we reported that the former reality star had 2.17 million followers. But, by July of 2020, that number took a substantial drop to 2.01 million followers. However today, in September 2020, Abraham boasts 2.04 followers. Though Abraham certainly could've achieved that growth organically, critics are calling foul play.
Critics report the former reality TV star for allegedly buying likes and followers
Amidst Abraham's last two Instagram posts are comments that accuse the Teen Mom alum of purchasing followers and likes. In fact, critics are even going out of their way to report Abraham to Instagram for what they believe is suspicious activity. "@instagram I thought you had policies about buying followers?" one person commented. "This pretend human is scamming people."
"Instagram Can you check this account?" another person question in Abraham's comments, tagging the platform in their comment. "It appears she buying followers AGAIN. Lost 1000 + almost daily for months. Was just about to go under 2m when overnight, she gained 20,000+ without even posting anything new a week or so ago. It's sooo obvious and she needs to learn a lesson. Thanks!"
Is Abraham really buying followers on Instagram?
"Buying likes again I see. Went from just 300 likes to 11k likes in less than a half-hour. Da*n," yet another person chimed in. Though it is suspicious that Abraham's engagement on the platform seems to have skyrocketed overnight, we don't have any concrete proof that she's guilty of purchasing followers or likes as her critics have accused her. Though we can think of a million better things to spend money on, if Abraham is truly spending hers on fake engagement, that's entirely her prerogative.