Farrah Abraham Critics Think Her Daughter Needs a More Age-Appropriate Look; 'Let Her Be a Kid'
Farrah Abraham critics believe that her daughter, Sophia, needs to start sporting a look that is more age-appropriate after seeing a photo.
Farrah Abraham's daughter, Sophia Abraham, has never really known a life out of the spotlight. Born on the MTV show 16 and Pregnant, much of Sophia's childhood was documented and aired for millions to see. Even after Farrah was fired from Teen Mom, which was the more successful spinoff of 16 and Pregnant, her penchant for staying in the spotlight means she and her daughter continue to make headlines.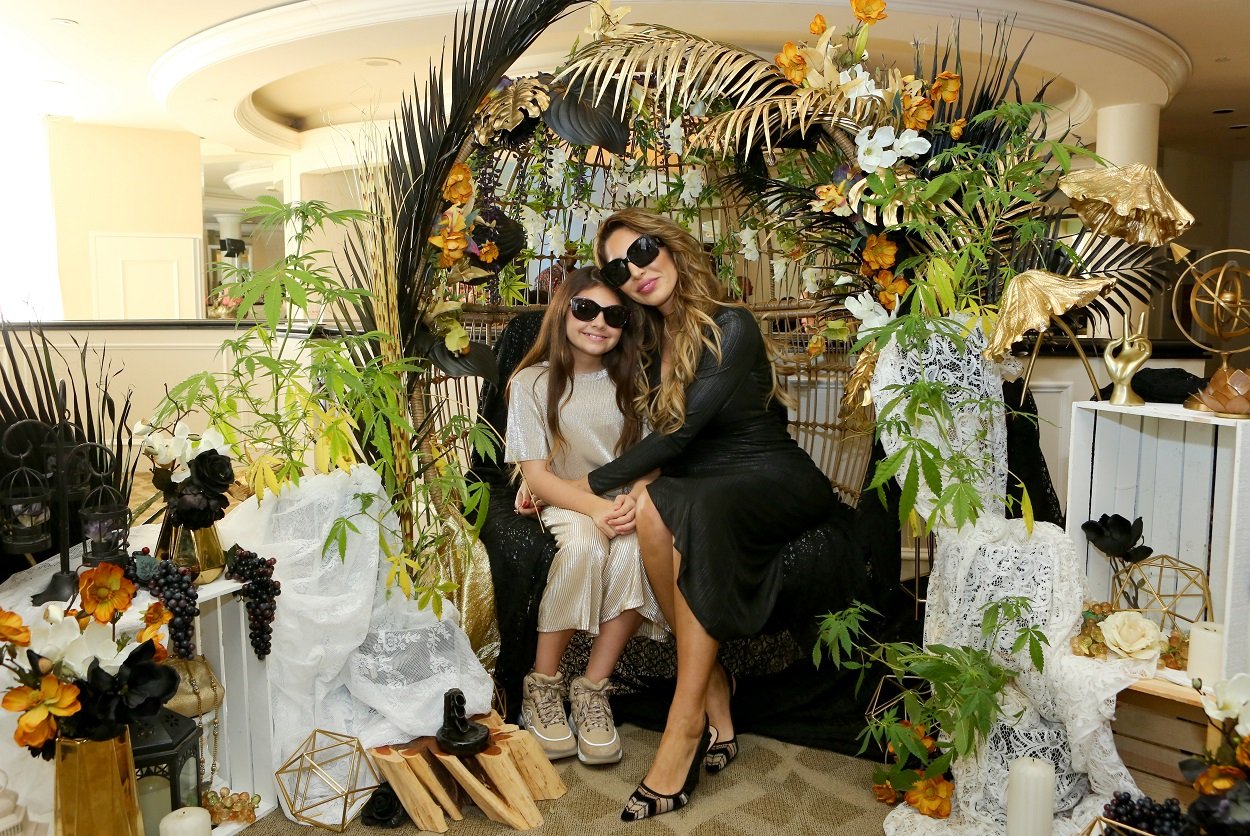 Fortunately, it seems as if Farrah's daughter enjoys the spotlight just as much as her mom. Sophia is an aspiring model, actress, and singer, and her active social media presence ensures that she can serve as an influencer also. Furthermore, because Sophia and her mom are former reality TV stars, they have appeared on TV and in magazines a handful of times since their exit from Teen Mom.
Farrah Abraham wishes her daughter a happy birthday on Instagram
Recently, the Teen Mom alum took to her Instagram page with a post celebrating her daughter's birthday. The photo features Sophia standing in front of flowers sporting a sparkly gown, hair extensions, and makeup. "HAPPY 12th BIRTHDAY @sophialabraham my dream #tween … hair extensions, nails, flower ice cream 🍦 & cake 🎂 lots of love as you create & become the best #sophiaabraham you can be!" Farrah captioned the photo of her daughter.
Of course, plenty of fans were quick to wish Sophia a happy birthday. As many of them have watched the tween since she was a newborn, they couldn't believe how much she had grown. "Happy birthday beautiful ❤️ I can't believe she's 12," one Instagram user wrote in the comments of the post. "I feel so old because I watched 16 and Pregnant. Time is flying." Other people pointed out that Sophia was following in Farrah's footsteps and growing into a beautiful young woman.
Critics think Sophia's look is not age-appropriate
Still, many people took an issue with Farrah's post. They didn't seem to appreciate that Sophia was sporting hair extensions and makeup. They felt that it would be more age-appropriate if she relied on her natural beauty instead of having a more glam look. "She is 12 !!!!!!!!! Let her be a KID🙄🙄🙄" one critic exclaimed.
"She is 12," another person wrote to Farrah. "Starting out young. She needs to know her worth and natural beauty… She is turning into you." Other people quickly agreed that makeup and hair extensions weren't appropriate for someone of Sophia's age. "I have a 9-year-old niece," another Instagram user shared. "When we take pictures I literally slap the duck face off her lol. Not really but dang hair extensions? Let her be a kid."
Farrah's critics recall that Sophia has been wearing makeup for years
Others cited that Farrah has been allowing Sophia to wear makeup for years. "She's been in full face makeup since first grade," one critic recalled. "Farrah pulled her out of school then because they wouldn't let her wear makeup. And the lack of education shows." Clearly, people have mixed opinions about whether Sophia's look is age-appropriate. But, ultimately, it's up to Farrah to make the calls about how her daughter is being raised. Hopefully, Sophia is happy, healthy, and is comfortable in the skin she's in.