Farrah Abraham Slams CPS Investigation Rumors; 'I See I Need to Post Less on Social Media'
Teen Mom alum, Farrah Abraham is certainly no stranger to rumors. But, this time the rumor mill is rife with accusations that are more egregious than usual. Over the weekend, rumors swirled that Child Protective Services (or CPS) was called on the former reality star for allegedly abandoning her 10-year-old daughter, Sophia. But just how did this rumor start, and what did Abraham have to say about it?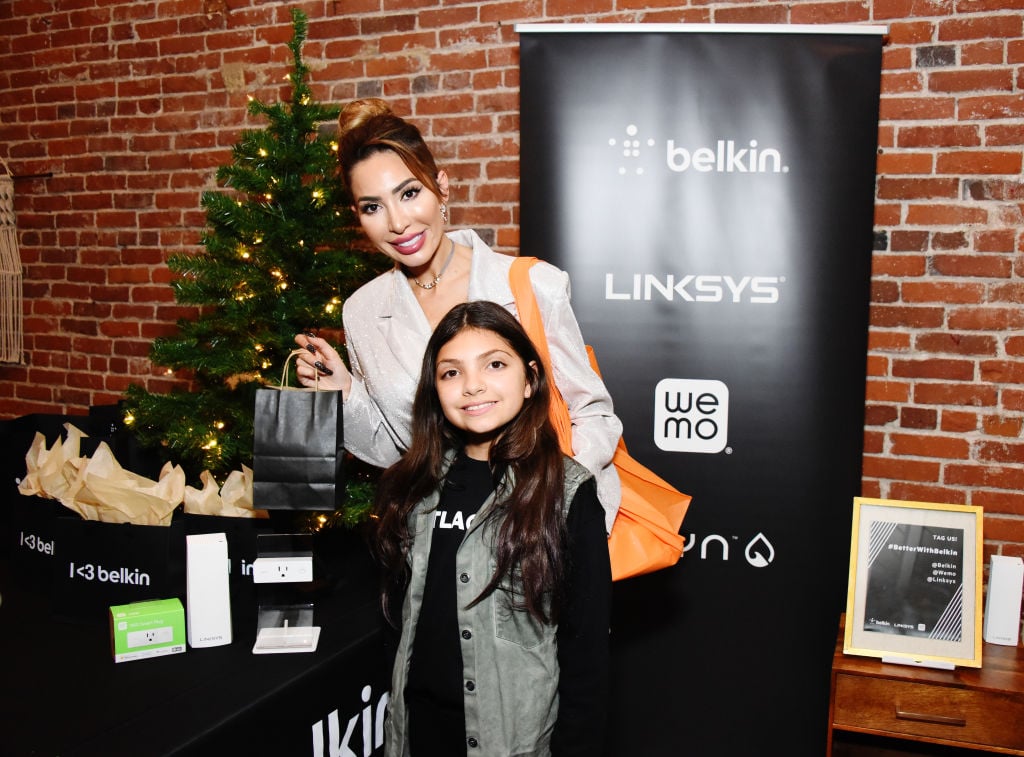 Farrah Abraham was in Mexico with her rumored boyfriend
This past weekend, Abraham's daughter posted a video to the popular app TikTok. This is pretty usual behavior for the 10-year-old, who is active across a myriad of social media platforms. However, this particular video alarmed fans because Sophia appeared to be home alone. Sources reported that Abraham was allegedly in Mexico with her rumored boyfriend, Daniel Ishag. Things really began spiraling out of control when a screenshot, that claimed CPS had been called, was released to the public and sent to Abraham's mom, Debra Danielsen.
Abraham's mom denies the Child Protective Services rumors
"Farrah abandoned Sophia home alone in their apartment to fly to Mexico to celebrate this boy toy, Daniel Ishag's, birthday. Police have been notified and CPS is investigating," the screenshot read. As the rumors began gaining traction, the TikTok that Abraham's daughter posted was swiftly deleted. Danielsen eventually came out and said that the rumors were fabricated. She maintained that her granddaughter was safe with family. Furthermore, she shared that the TikTok was posted by a stalker who is obsessed with Abraham. She alleged that they had turned it over to the police for investigation. "Sophia wasn't even on her phone. She wasn't alone, never made a post and was swimming," Danielsen claimed. "Farrah has not done anything wrong here," she continued, maintaining her daughter's innocence.
The Teen Mom alum responds to the news on IG
But despite the claims that the rumors were fake, fans were still in disbelief. They began to express concern for Sophia's safety and bashed Abraham for not properly caring for her daughter. The rumors got so bad that the Teen Mom alum felt compelled to address them herself. On February 4, 2020, Abraham took to her Instagram to post a video of her attempting to meditate and a statement. "#LinkInBio… Here's the TRUTH on Child Protective Services being called on me regarding Sophia. I'm DONE staying silent. This is the one and only time I will speak on this bullshit. Haters, stay jealous. 🖕," the 28-year-old wrote.
Is a stalker truly to blame for the rumors
In the statement published by Champion Daily, Abraham doubled down on the story that Danielsen released, putting the fault on stalkers. "Since I have had continued harassment, stalkers, and haters from the Teen Mom show continue to call Police on me after being hated on the show, I have taken extensive precautions against those who sell stories, lies, and harass my family. Sophia is protected from the evil people and it's sad people are jealous of my dating life, and try to affect my family in a negative way. We live a great life and are not affected by harassment of any sort and I will not tolerate unsafe illegal actions by others lying, stalking, or harassing my family," Abraham shared.
Abraham denies that her underage daughter was left home alone
The former reality tv star concluded by saying that she needed to take a step back from social media to protect herself and her daughter. She also assured people that Sophia was always taken care of. "I see I need to post less on social media since cyberbullying and hate still has not been filtered out on social media. My father and family always watch Sophia when I'm away, as sadly nannies have proven to not be trustworthy," Abraham concluded. While the story doesn't completely add up, we're pleased to hear that Abraham will be posting to Instagram, TikTok, and YouTube less frequently. As she and her daughter receive a lot of hate through those platforms, it certainly can't hurt to ease up on them.