Farrah Abraham Is Confusing Fans With Posts About Her Daughter, Sophia
These days, Farrah Abraham has become pretty synonymous with harsh criticism. The 29-year-old has been in the spotlight ever since she had her daughter, Sophia Abraham, on national TV thanks to the hit reality show, 16 and Pregnant. Abraham and Sophia got thrust into the spotlight even more when MTV cast them in the spinoff show, Teen Mom, which was even more popular.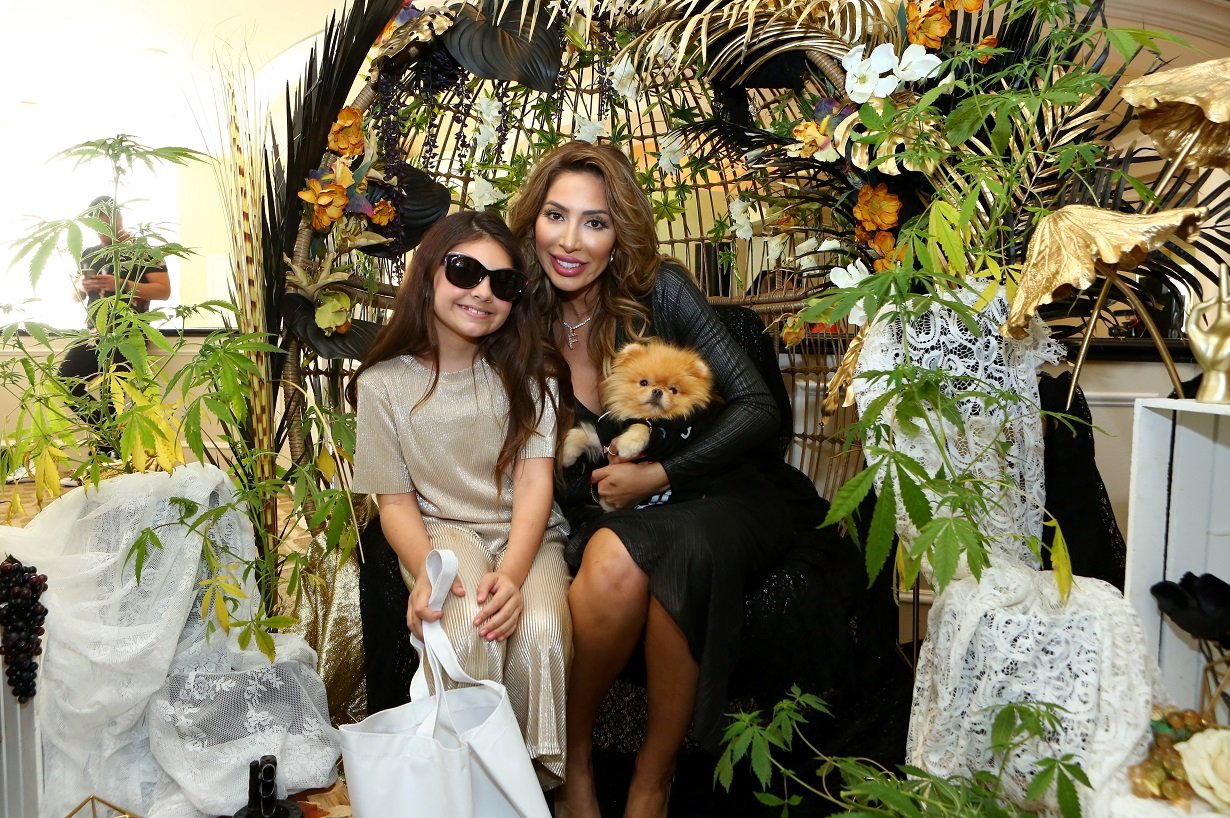 Throughout her tenure on Teen Mom, Abraham utilized her platform to release music, write a book, and serve as an influencer. But, her time on the show was cut short after she chose to participate in the adult entertainment industry. Citing that Abraham could no longer represent the family-friendly brand that they were cultivating, Abraham was fired from the show.
Farrah Abraham received criticism during her tenure on 'Teen Mom'
But, the former reality TV star received her fair share of criticism prior to being fired. Teen Mom fans felt that she often displayed a particularly nasty attitude to her family, friends, castmates, and the show's crew. Abraham also had a pretty explosive relationship with her own mother while the show was filming, which led to quite a few altercations. But, the biggest criticism seemed to be how Abraham was raising her daughter, Sophia.
The criticism that Abraham has received for her parenting skills hasn't decreased over time. In fact, concerns for her daughter have only increased in recent years. Fans and critics alike have slammed Abraham for Sophia's clothing and makeup choices, accused her of leaving the child home alone, and made claims that some of Sophia's behavior is far from age-appropriate for an 11-year-old.
The reality TV star has chosen to homeschool her daughter
But, perhaps the biggest and most consistent critique that Abraham has received for her daughter surrounds her education. The 11-year-old has been homeschooled for quite a while. According to Abraham, homeschooling gives Sophia the time and flexibility to work on other projects that she is passionate about like social media, modeling, acting, and making music.
RELATED: Farrah Abraham Critics Think Her Latest Video Promoting Sex Toys Is Hypocritical
However, some people don't feel that Abraham's daughter is getting a proper education through homeschooling. Many people have called out the child's spelling, grammar, and speaking skills as indicators that she isn't where she should be educationally. But, despite the criticism, Abraham maintains that being homeschooled is the best choice for Sophia and that she is getting a complete and comprehensive education.
Abraham shares the news that she won't be sending Sophia back to school
Abraham has been firm that she has no plans to send her daughter back to traditional school. A few months ago, she even made a video for parents offering tips on how to make e-learning more successful. Thanks to the coronavirus (COVID-19) pandemic, many parents had to help their kids adjust to learning from home. Now, many are faced with the decision to send their children back to school in the coming months or homeschool them.
On July 19, 2020, Abraham took to her Instagram page to share a video of her and Sophia lounging in the pool. She also shared her future plans for her daughter's schooling, writing that she would not be sending her child back to school. "Spinning hearts 💕 I don't know about you moms but I'm not sending my child back to school in August – homeschool #safety gets my #vote 🗳 #health #protectyourkids #safetyfirst #backtoschool," the Teen Mom alum wrote.
Fans and critics express their confusion on Instagram
Naturally, this post confused both critics and fans alike. Since Sophia is homeschooled, Abraham wouldn't have to make the choice about what to do with her schooling. "Says the person who homeschools her child 🙄…wouldn't be any different this year for her would it?!?!🤷🏻‍♀️" one person wrote. "I didn't know she was going to school, I thought you were homeschooling her. It wouldn't be any different than now," another person chimed in.
"LMFAOOOO WHEN WAS YOUR DAUGHTER EVER IN SCHOOL??" another questioned. "Wasn't she homeschooled to begin with?" yet another person chimed in. Clearly, Abraham managed to confused people in her quest to make a relevant post. But, hopefully, she'll be ensuring the Sophia gets the quality education that she deserves one way or another.