Farrah Abraham's Daughter Twerks on Camera & the Internet Is Baffled
Farrah Abraham has never been accused of being conventional. From the way she parents her 10-year-old daughter, to the clothes she wears, to her lifestyle, the 28-year-old makes tons of polarizing choices. Of course, her stint on reality television during the most formative years of her life most likely contributed to why she lives her …
Farrah Abraham has never been accused of being conventional. From the way she parents her 10-year-old daughter, to the clothes she wears, to her lifestyle, the 28-year-old makes tons of polarizing choices. Of course, her stint on reality television during the most formative years of her life most likely contributed to why she lives her life differently than most. Abraham was only 16 when she appeared on 16 and Pregnant and the subsequent spin-off, Teen Mom. Throughout the series, Abraham coped with teenage pregnancy, the death of her child's father, multiple arguments with her parents, plastic surgery, and the birth of her daughter, Sophia.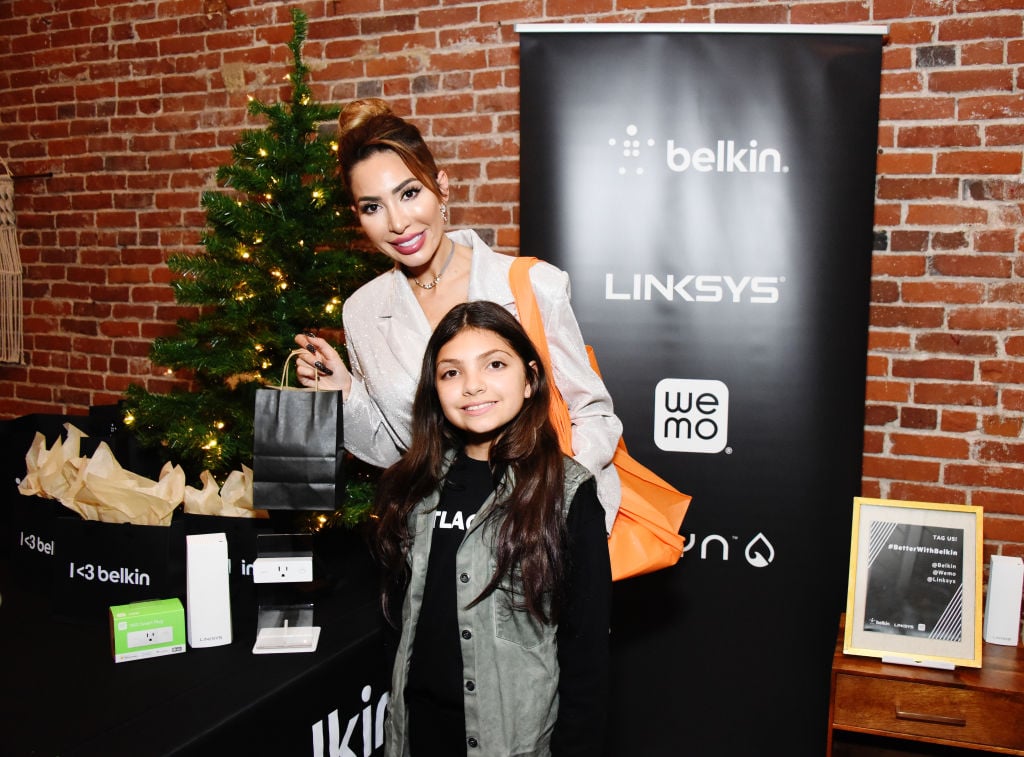 Many fans thought that once Abraham was fired from the show, perhaps her wild antics would cease. But, they couldn't have been more wrong. If anything, Abraham's behavior has only gotten more and more polarizing. Critics argued that she might even be doing outlandish things to gain attention in the media and stay relevant. Whether or not that is the truth remains to be seen, but Abraham has certainly managed to stay in the public eye. However, she isn't the only one. Abraham's daughter, Sophia, has also gotten her fair share of press in the past year.
Farrah Abraham's daughter doesn't act her age
Sophia Abraham's life doesn't appear to be like most kids her age. She is homeschooled, travels extensively, is an influencer with an Instagram and YouTube presence, attends press events, and is pursuing a career in modeling and acting. Furthermore, the child's behavior often veers into the land of adulthood. Abraham's daughter has been caught cursing, sticking up her middle finger, and even threatening her mother about money. Now. the 10-year-old is making waves for twerking on camera.
Recently, Abraham took to her TikTok profile to post a short video clip of her and her daughter dancing. The Teen Mom alum poses with one hand on her hip before breaking out into dance. Right before the video cuts out, Sophia slides in and twerks for the camera. The popular Instagram account, The Shade Room, quickly reposted the video and it immediately became a topic of conversation for thousands of people.
People on Instagram aren't impressed with the twerking
Of course, some people felt the video was highly inappropriate and thus questioned Abraham's parenting skills. They felt that she shouldn't be sharing a video of her daughter twerking with the world. "So you really going to put your daughter on IG twerking for all the pedoph….. never mind," one person wrote, clearly deciding that the argument wasn't worth their full attention or energy. Others echoed the thought that Abraham had made a very poor lapse in judgment by posting the video to her social media platform. "Bad parenting at its best smh!" one person exclaimed.
Some IG users find the video funny
Still, many people were simply amused by the video and the dancing displayed. "The elbow took me the hell out and then here come the baby with the pop lock. I'm literally in tears over here. 😂," one Instagram user chimed in. "Biiiiiihhhh I am screaming. Baybeeee Sophia came thru with the twerk 😭🤣💀🤣😭," another highly amused person added. Clearly people have very differing views about the video and Abraham's parenting style. But, it's up to Abraham to decide just how she chooses to raise her daughter.