Farrah Abraham Critics Are Pissed She Showed off a Vibrator in a Video With Her Daughter
Farrah Abraham is in hot water over her latest video featuring her daughter. "Did a random vibrator just hit Sophia in the face?" fans question.
In recent years, Farrah Abraham has become pretty synonymous with intense criticism. The 29-year-old has made tons of polarizing decision since she was fired from Teen Mom back in 2017. While people are quick to criticize Abraham for looks and personality, the thing she comes under fire for the most is the way she raises her 11-year-old daughter, Sophia Abraham.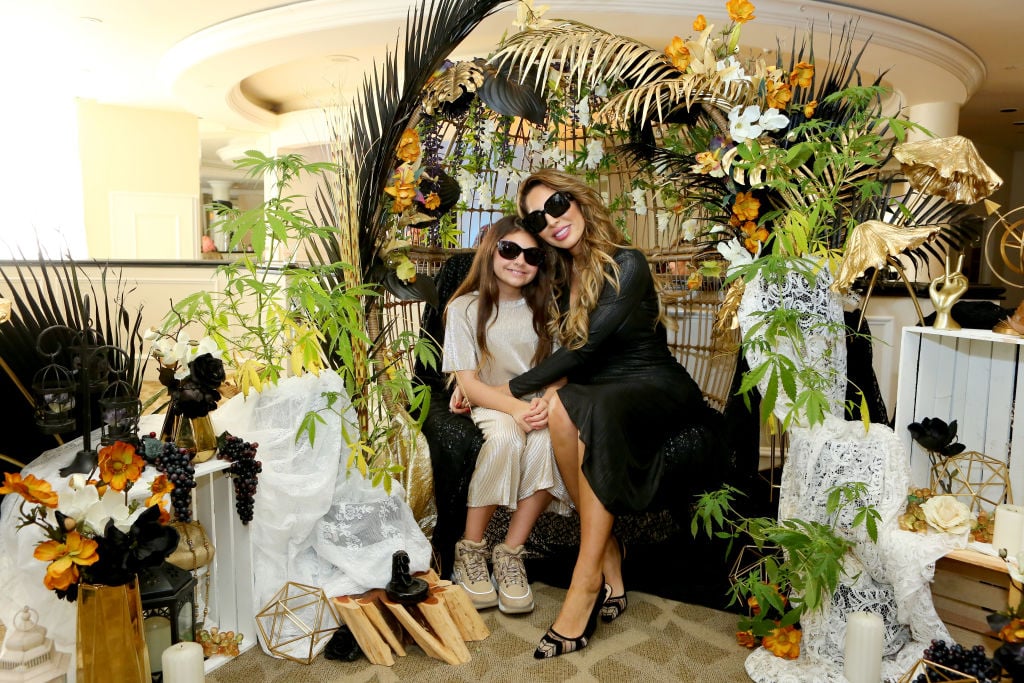 As Abraham got pregnant in her teens, her parenting skills have long-since been called into question. But, that criticism has far from halted as she has gotten older. In fact, criticism for how she's raising her daughter has only increased in recent years. Fans and critics alike have especially criticized the former reality TV star for doing things in front of her daughter that they feel are inappropriate. Now, a new video Abraham posted has people well and truly up in arms.
Farrah Abraham posts a TikTok video to Instagram
Recently, on June 10, 2020, Abraham took to Instagram to post one of her latest TikTok videos featuring her and her daughter. In the video, Abraham is doing a trendy TikTok prank. The prank involves a person reaching in the back seat of a car for an item and "accidentally" hitting the other passenger in the face with said items repeatedly.
For her video, Abraham playfully hits Sophia with her purse, her dog, and a gift box. She also pulls a new vibrator from her backseat but elects not to put it in her daughter's face once "realizing" what it is. Continuing on, she shoves a pizza box and a breadstick in her daughter's face before sending a giggling Sophia in the backseat where she belongs.
Critics accuse the 'Teen Mom' alum of hitting her daughter with a vibrator
"@sophialabraham thinks she's gonna ride in the front seat …… comment on this @tiktok to win @popsockets & @burtsbees new lip balm pop sockets! (Disclaimer no kids or dogs were harmed in the making of this TikTok)," the 29-year-old wrote tagging her daughter. The video has thus far received nearly 6,000 likes. However, many people were disturbed that Abraham put her young daughter in such close proximity to a vibrator.
"Did a random vibrator just hit Sophia in the face? 🤦‍♂️" one person questioned. "No you weirdo, 🤣" Abraham responded flippantly. Still, people were outraged over the fact that the vibrator was in such close proximity to Abraham's daughter, regardless of the fact that she didn't hit her with it. "I was almost ok with this until the vibrator in your kids face. I don't care if it was in a box! That's just weird and wrong, 🤦" one Instagram user shared.
Critics believe Abraham deliberately made a controversial video
Others felt that Abraham's video should be reported for the video, especially since she opted to tag her daughter in it. "She ABSOLUTELY should be reported. Sophia has already been removed or banned from TikTok once. Farrah should be banned. This is not cute, and NOT funny, & should not be on a KIDS platform. Report it, people. Take a stand. Enough is enough," one person shared.
Fans of Abraham felt that the video wasn't inappropriate and argued that Sophia didn't even see the vibrator. But, others felt that Abraham was merely exploiting her daughter for publicity and used the vibrator for shock value. Personally, we find it hard to believe that Abraham accidentally pulled a vibrator from her backseat. But, it's her decision as to when she wants to expose her 11-year-old daughter to adult items and themes.