Farrah Abraham Defends Her Daughter's Piercing: 'More Power to Her'
Farrah Abraham's daughter, Sophia Abraham, has quite literally been in the spotlight her whole life. The 13-year-old was actually born on TV. At the time, Farrah was filming the first season of the wildly popular show, Teen Mom. The reality TV show was a spinoff of 16 and Pregnant, which chronicled the journeys of four girls who were navigating teenage pregnancy.
Because Sophia has lived her life in the public eye, many people have offered commentary about the way she is being raised. Farrah's particular style of parenting has raised eyebrows a time or twenty. Many people have felt that Farrah has allowed her daughter to grow up too fast. Now, some critics are taking offense to the fact that the new teenager recently got her septum pierced.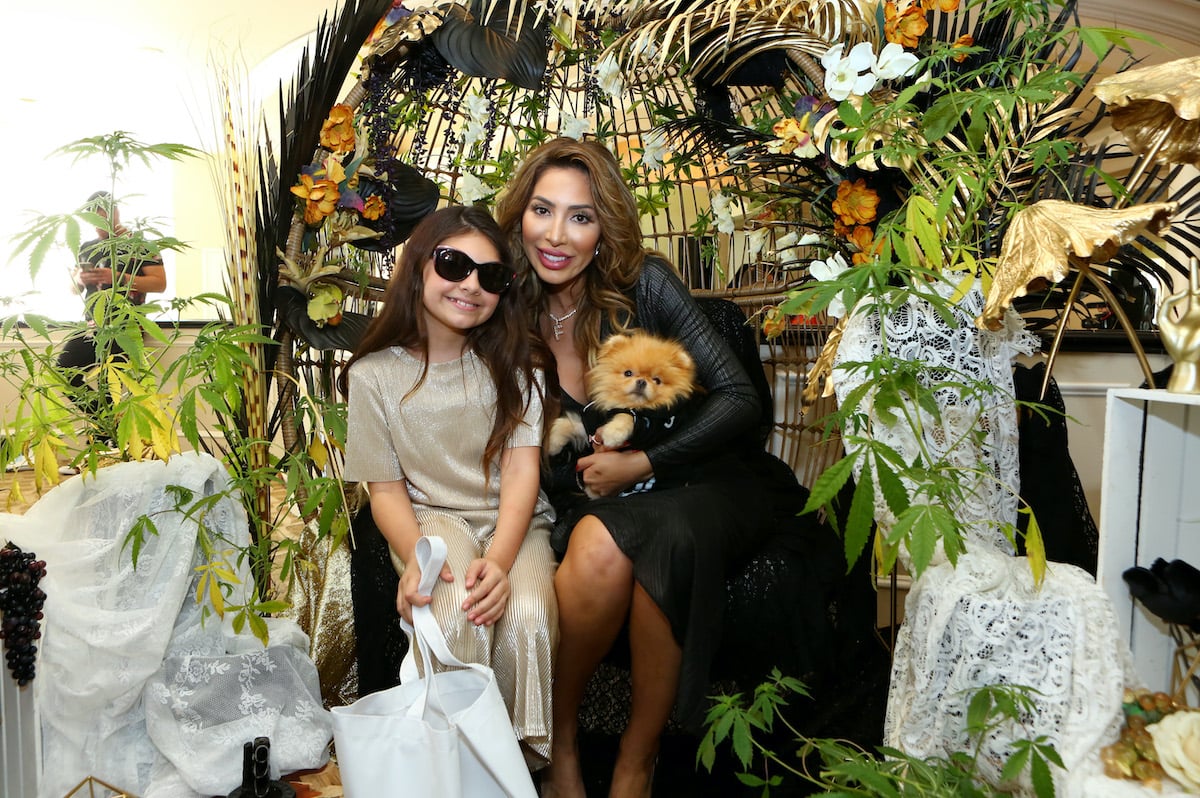 Farrah Abraham's daughter got her septum pierced for her 13th birthday
Sophia unveiled her new piercing via her Instagram page. The aspiring actor revealed that it was one of the things she wanted most for her birthday. "I got my septum piercing for my birthday!!" Farrah's daughter penned. "I am so happy with how it turned out! I am the first person in my family to get a septum piercing at 13!! Birthday wish came true!!"
RELATED: Farrah Abraham's Daughter, Sophia, Says Her Mom's Body Is 'Goals'
Naturally, some people on Instagram had a lot to say about the piercing. Some felt that Farrah was irresponsible for allowing her daughter to get her septum pierced at a very young age. They questioned the former reality TV star's parenting yet again. However, in a recent interview with TMZ, Farrah easily defended her choices.
The 'Teen Mom' alum defends her decision to let Sophia Abraham get her septum pierced
"To those who might feel it is inappropriate that my daughter got her nose professionally done, legally done, I'm all about being legal," Farrah explained. "We abided by the law. I am doing my best as a parent to make sure that she is healthy and happy, and I covered those bases. So congratulations to Sophia. I'm wishing her the best in her teen years, and if she wants to get more piercings, more power to her."
RELATED: Farrah Abraham Critics Think Her Daughter Needs a More Age-Appropriate Look; 'Let Her Be a Kid'
In the interview, Farrah also explained why she felt it was necessary to support her daughter in getting her septum pierced. "I think her generation of 13 is much different than my generation of 13," Farrah continued. "Sophia is the first … in my family to get a septum piercing, especially at 13, I would rather it be by a professional, sanitized, and clean, than my teen going, sneaking off and doing it herself and getting an infection."
Some people support Farrah's decision despite her daughter's age
While Farrah's explanation received some backlash, some people were quick to support her decision. "I actually agree with her reasoning because I pierced my own belly button at 13 actually and even tho it didn't get infected it could have so it's better to do it by a professional," one person wrote on YouTube. "She's gonna do it either way. I did lol."
"It's really not that big of a deal," another person chimed in. "We pierce babies' ears, what's the difference?" Clearly, people have a lot to say about Farrah's decision. However, it's up to her to decide what's best for her daughter.
RELATED: Farrah Abraham Called the 'Ultimate Karen' by Her Own Daughter