Farrah Abraham Critics Accuse Her of Being Drunk in Her Daughter's Birthday Video
For her daughter's birthday, Farrah Abraham created a video about what it's like to raise a preteen-aged kid. But critics aren't impressed.
Ever since Farrah Abraham had her daughter, Sophia, on national TV, she has been in and out of headlines. Even after she was fired from Teen Mom, the MTV TV show that made her famous, Abraham continues to find ways to stay in the spotlight. Unfortunately, for the former reality TV star, that spotlight is often accompanied with lots of criticism.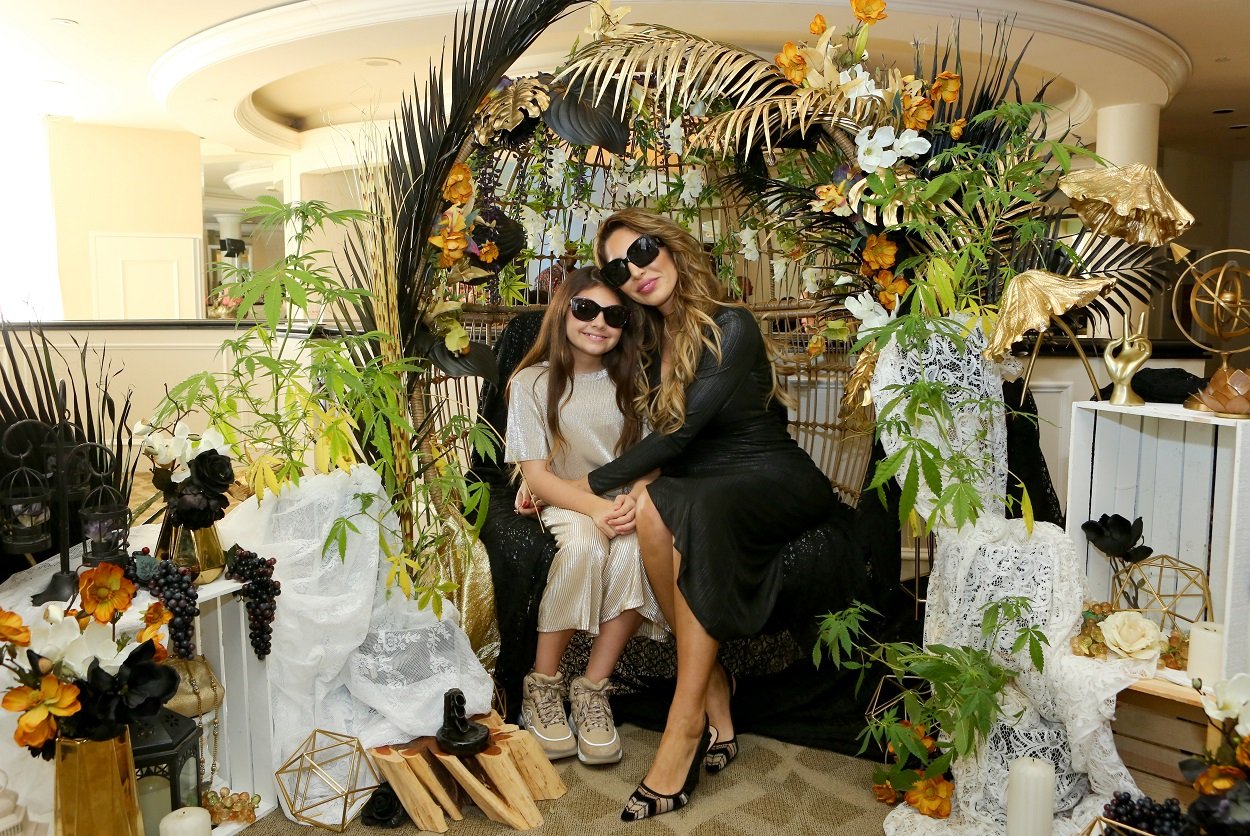 Recently, Abraham received some criticism due to a video that she posted on her personal Instagram page. In the video, which was just under 12 and a half minutes in length, the Teen Mom alum talks about Sophia's upcoming birthday. She also shares what it's like to have a daughter of Sophia's age and some of the challenges that come with that. However, many people were very confused by Abraham's video.
Farrah Abraham shares what it's like to have a preteen-aged daughter
Though 80,000 people have watched the video thus far, it seems like not too many people understood it. Abraham goes off on many different tangents while filming and, at times, seems to bemoan her daughter's behavior rather than showing excitement for her entering into a new age. Furthermore, the former reality TV star doesn't seem to make much sense at many points of the video. This, of course, prompted critics to comment on Abraham's Instagram video.
"What was this even about?" one person wrote in the comments. Abraham was quick to reply back to the critic. "😂😂😂 use your eyes & ears 👂 hope your [sic] not a parent omfg," she wrote. But that person wasn't the only one who was confused about the content of the video. Other people felt that Abraham's video was so disjointed that they assumed that she was intoxicated when she filmed it.
Critics on Instagram believe the 'Teen Mom' alum was drunk when she recorded the video
"I couldn't even finish watching this, she sounds like she's drunk or something which is fine but she is making zero sense no matter how careful I am trying to follow along…" one person wrote in Abraham's comments.
Other people were quick to chime in that they too felt that the 16 and Pregnant alum was drinking when she recorded and uploaded the video. "Right!" another person agreed. "I'm sure she was drunk etc while uploading this when she should have waited the day after."
Abraham is accused of insulting Sophia in the video
"Yes me too, I stopped 3 minutes In because I had no clue what she was saying," another person added, referencing Abraham. "She's definitely on something and making no sense at all." Others quickly agreed with the confusion. "Wait…… what? 😂 I'm so confused. You should really watch this when you are sober."
Others were merely concerned about what Abraham was saying about Sophia in the video. They felt that she was saying too many negative things about her child. "How does a mother make a happy birthday post to her daughter about herself and manage to degrade her at the same time," one person questioned. "Bringing up areas she isn't good in and great you are at telling her what to do isn't the best 'happy birthday sweetie.'"
Fans of Abraham compliment the young mom
Of course, Abraham did have a few people praising her for the birthday video she made for her daughter, but they seemed to be overshadowed by the criticism. "You look amazing babe 😍 how the heck is Sophia 12," one person penned. Clearly, Abraham's tribute to her daughter has some mixed reviews. We can only hope that Sophia appreciates that gesture.