Farrah Abraham Shows off Her Home and People Are Unimpressed
Never one to shy away from attention, Farrah Abraham is sharing personal details from her life. This time, the Teen Mom alum is showing off her home to her 2 million Instagram fans. For years, there's been tons of speculation about the place that Abraham calls home. Critics have even speculated that she has lawsuits against her because she failed to pay rent at her previous homes. But, the 28-year-old is now giving fans a brief tour of her home.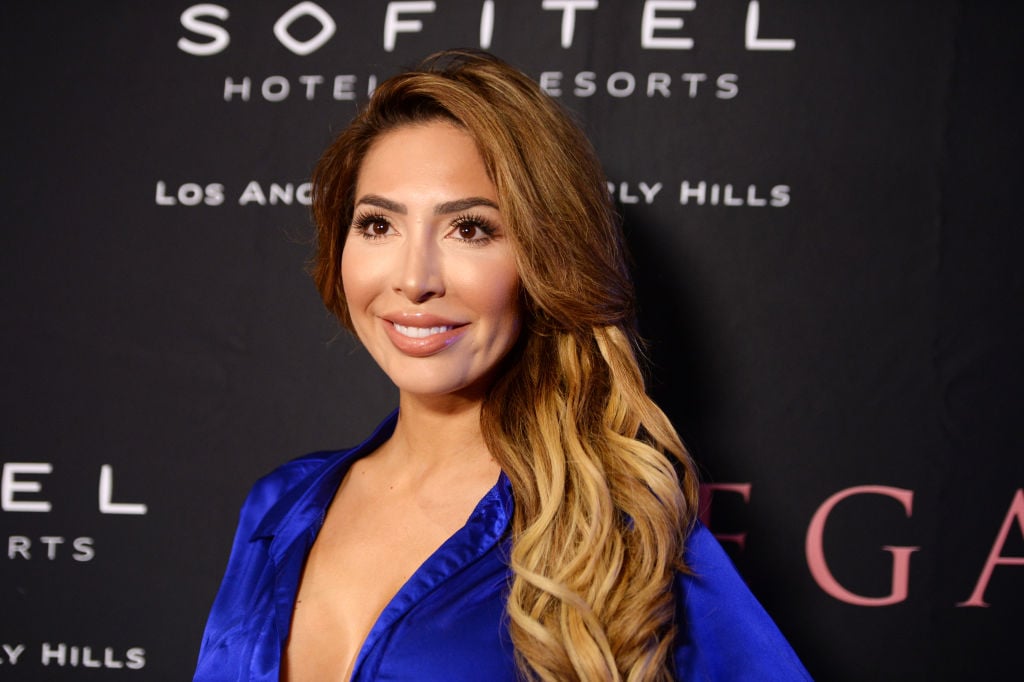 Because of the coronavirus (COVID-19), Abraham has been ordered to stay in her home. To keep herself busy she's been cooking with her 11-year-old daughter, Sophia Abraham, and of, course making videos. In the past, Abraham has been more active on platforms like Instagram and YouTube. However, as of late, she has been favoring TikTok.
Farrah Abraham makes a new challenge on TikTok
On her TikTok account, which she shares with Sophia, Abraham keeps up with the latest trends and challenges. She recently did both the pillow challenge as well as the savage challenge. Furthermore, Abraham is a fan of making her own dancing videos on TikTok. Most recently, Abraham chose to start her own challenge called the "my crib" challenge.
In the TikTok video that Abraham reposted to her Instagram account, she seemed to spoof the show MTV Cribs, which was a show dedicated to showing off the homes of the rich and famous. In her video, Abraham and Sophia take their followers on a brief tour of their home. They show off their toilet paper, keyboard, tabloid magazines where they are featured on the cover, artwork, claw machine, and more.
The 'Teen Mom' alum gives fans a brief home tour
"Welcome to our crib! MTV Teen Mom OG style (let us know your favorites) join #mycrib @tiktok challenge! See you there 🤩🤩🤩 …. this theme music though 😋 Can't wait to see your fun home tour! 🌟🌟🌟🌟🌟" Abraham captioned the very abbreviated tour of her home. While some people were thrilled to see the inside of Abraham's home, many were not impressed. Critics began to slam Abraham for the many things they spotted in her home.
"Farrah those are not magazine covers celebrities are proud to be on the cover bcos it's all clickbait and fake news,😂" one person wrote, unsure why Abraham was drawing attention to magazines that had less than favorable things to say about her. "Your 'crib' looks like a college dorm room. You have a claw game machine in your living room & a big IG selfie machine 😂🤣 stop spending your $ on plastic surgery & style your da*n crib!" another person wrote, bashing Abraham's home.
Critics on Instagram slam Abraham and her home decor
Others recognized some of Abraham's decor from businesses she had in the past." The claw machine came from her closed down business…Froco! The other signs came from her closed down children's store. These are reminders of her failures," another person chimed in about the home tour.
Some of Abraham's other critics added that she would never have been chosen to participate on MTV Cribs. "Ha! You WISH MTV actually knew you even existed anymore. Like they'd ever do a REAL Cribs episode of your tiny 1 bedroom apt with photos hanging of yourself. Continue to live in your delusional fantasy world Farrah where you are a STAR,😝😝" another person added.
We're sure this wasn't exactly the response Abraham was hoping for when she showed off her home. But, at least she seems to be having fun making videos with her daughter.