Farrah Abraham Critics Think She Paid for Happy Birthday Wishes
Farrah Abraham seems to be synonymous with criticism these days. Ever since she was fired from the popular MTV show Teen Mom, she has managed to stay in headlines by engaging in a whole host of polarizing behavior. As the former reality TV star boasts 2 million followers on Instagram, she often receives a good …
Farrah Abraham seems to be synonymous with criticism these days. Ever since she was fired from the popular MTV show Teen Mom, she has managed to stay in headlines by engaging in a whole host of polarizing behavior. As the former reality TV star boasts 2 million followers on Instagram, she often receives a good amount of criticism for the photos and videos that she chooses to post on the popular platform.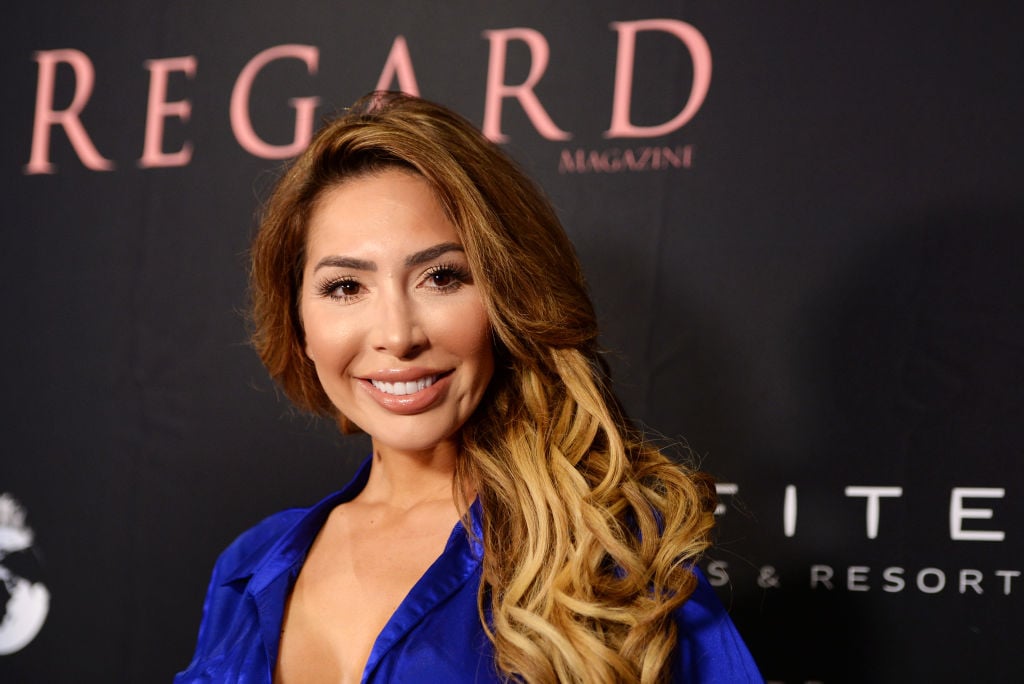 Recently, Abraham received some criticism for a video she posted. On May 31, 2020, the Teen Mom alum celebrated her 29th birthday. Due to the coronavirus (COVID-19) pandemic, she chose to celebrate her birthday with a virtual party. However, she also chose to share a video that was apparently made for her by one of her followers. The video shows people singing and wishing her a happy birthday before it cuts to a slideshow of images. "SPEECHLESS GRATEFUL FOR THIS AMAZING BIRTHDAY VIDEO🥳 @chrisssduhh," Abraham began in her caption for the video.
Farrah Abraham celebrates a new age on Instagram
"I wanted to say I'm filled with love from not only all these amazing and wonderful acts of kindness & birthday wishes in so many languages and in different places it fills my heart with love! Thank you for making my day special I wish the same for yours! I'm so obsessed with my soul sister & my other fam @chrisssduhh , Charlie & Kevin! Truly great seeing friends grow with you over the years & it's so great Lil Charlie did an amazing job editing! So proud! ❤️❤️🎂🎂🎈🎈🎉🎉 THANK YOU INCREDIBLE AMAZING PEOPLE FOR THIS EPIC & ONE OF ONE BIRTHDAY VIDEO 🥰🥰🥰" Abraham said, concluding the caption.
Some fans feel the video was sweet and took to the comment section to extend their birthday wishes to the Teen Mom alum. Others, however, were extraordinarily critical of the video. They felt that the video clearly showed that Abraham had no friends and thus had to rely on strangers to wish her a happy birthday. "When strangers have to wish you a happy birthday bc you have no friends," on Instagram user wrote.
Instagram users accuse the 'Teen Mom' alum of paying for the birthday wishes
"She's also asking total strangers to text her happy bday and gives out a number. In her bio. The desperation is real. How about be a decent human to others and people will like you and then you don't have to beg strangers for attention," another person chimed in, accusing Abraham of soliciting birthday wishes from strangers because she failed to get them from people she knew personally.
Other critics took things a step further and accused Abraham of paying strangers to wish her a happy birthday. They noted that since the 29-year-old hadn't been on Teen Mom in years, she's no longer known in mainstream media and nobody would be wishing her a happy birthday voluntarily. "Who did u pay to do this? It's obvious that someone went around asking people to say this crap," one person shared.
Clearly, Abraham's critics will continue calling her out for anything she says or does. But, even if she did pay someone to make a birthday video for her, that's much milder than some of her past polarizing behaviors.