Farrah Abraham Accused of Buying Positive Comments on Instagram
With just over 2 million followers on Instagram, Farrah Abraham is no stranger to harsh criticism. In fact, part of the 28-year-old's brand seems to be saying and doing things that are particularly controversial. From comparing wearing face masks to wearing burkas in the midst of the coronavirus (COVID-19) pandemic to the way she chooses to parent her 11-year old daughter, Sophia Abraham, the Teen Mom alum always seems to be stirring the pot.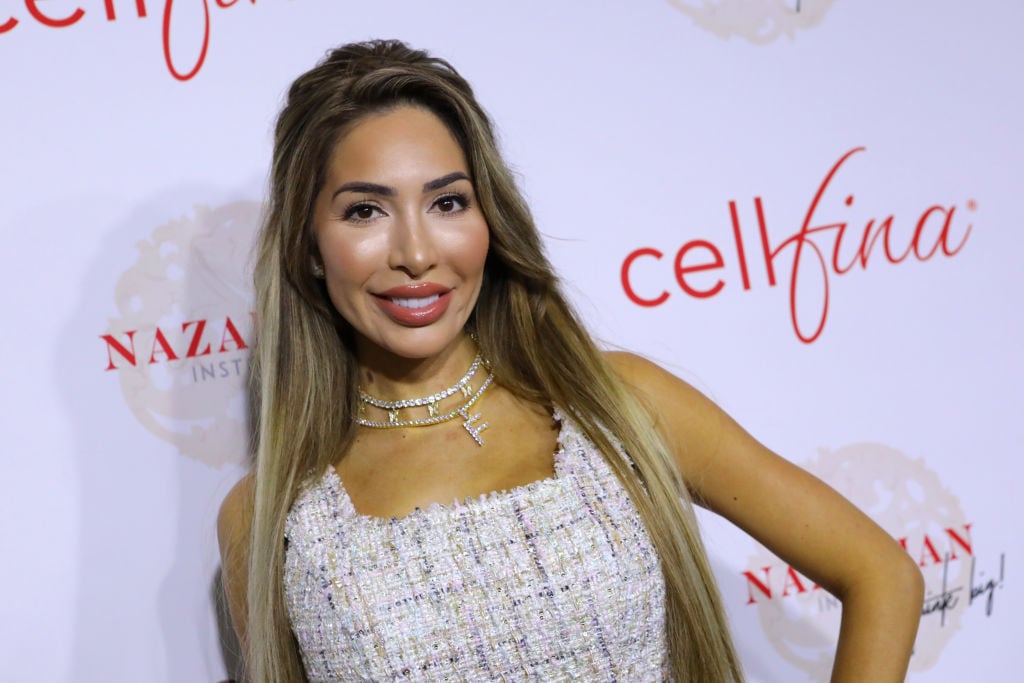 But, Abraham seems to like said controversy as that is what keeps her in the news. As she was fired from Teen Mom and hasn't been on any other reality TV shows in years, Abraham often makes headlines with her polarizing behavior. Unfortunately for her, this behavior also opens her up to vitriol on social media. Each time Abraham posts a new video or photo on Instagram, she receives a large array of hateful comments.
Farrah Abraham promotes her daughter's new song on Instagram
However, on May 19, 2020, Abraham posted a new video to promote her daughter's second song "Take Yo Bestie", which is pretty much ripped from another song entitled "Take Yo Man". In the video, Abraham reacts to a woman dancing along to the song as a part of a TikTok competition. "This challenge just got real 'hey girl, GIRL HEY' #takeyobestie @sophialabraham … I'm getting my skirt & my 👜 #reaction #sophiaabraham," the 28-year-old captioned the video.
While Abraham did receive a few hateful comments, the majority of comments were very positive. Some Instagram users praised Abraham and Sophia for the new song. "Can't wait till the clubs are open so I can dance to this with my #Besties and oops #YaBestie too cuz I could take ya bestie but I don't wanna haha get it like the song haha," one person wrote.
Fans praise the 'Teen Mom' alum
Other people were less focused on the song and chose to simply shower Abraham with an abundance of praise. "Literally forever obsessed with Farrah. An actual icon," one long-time fan of Abraham wrote in the comments. "Farrah, you work hard and you deserve your fame and fortune. I hope you don't take any of the hatefulness to heart. People think the only way they can shine is by blowing out other's flames :( keep working hard and rocking,🤘" another Instagram user said after seeing one of the negative comments.
Abraham's critics were shocked at just how much positivity her latest post was getting. They quickly began speculating about how Abraham was getting so many positive comments. Some people felt that Abraham had created multiple Instagram accounts so that she could leave positive comments about herself. Other people felt that Abraham had her family and friends leaving her positive comments.
Critics accuse Abraham of buying positive comments
Alternatively, some Instagram users even felt that Abraham was paying people to leave her positive comments on her post. "Is it just me or does it seem like some of these positive comments were paid for," one person questioned. "Definitely fake acts. You can always tell the ones that speak in Farrah language, 😝😝" another person co-signed, referencing Abraham's writing skills. "Absolutely!!!" yet another person agreed. Personally, we doubt Abraham has the funds to pay people to be kind to her. But, stranger things have happened.