Farrah Abraham Said She 'Loves Coronavirus Season' & Even Her Daughter Is Baffled
Farrah Abraham is no stranger to a controversial Instagram video, but her latest video is truly coming across as tone-deaf. Recently, the 28-year-old has been making quite a few videos about the Coronavirus (COVID-19) pandemic. While people all over the world are dying from the virus, people are disgusted that Abraham seems to be making light of the dire situation.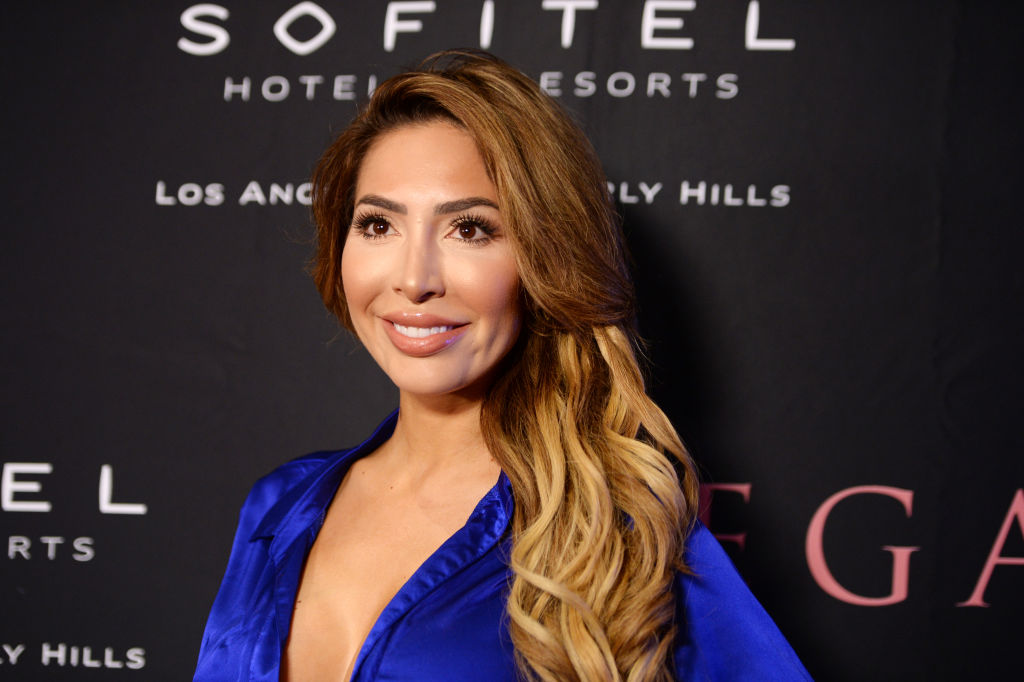 On March 16, 2020, Abraham took to her Instagram page to share some tips about homeschooling children. Many cities have closed all schools for the next couple of weeks in order to try to flatten the Coronavirus curve. In layman's terms, this means attempting to reduce the number of people who get sick from the virus so that we can avoid overwhelming out health care system.
Farrah Abraham gives advice about how she homeschools her daughter
Abraham hopped on Instagram to share some tips that she uses with her daughter, Sophia. Since the 11-year-old has been homeschooled for the past couple of years, Abraham felt it prudent to share what she has learned with other parents. She gave tips like using Alexa to set timers for time management skills and isolating to different parts of the house when she and her daughter start getting on each other's nerves.
The 'Teen Mom' alum says she kinds loves Coronavirus season
This would have been a relatively mild video for Abraham, but one thing she said quickly rubbed both fans and critics the wrong way. "Everything can be done online and I'm so excited about that because I'm such a homebody and I kinda love Coronavirus season," Abraham revealed to her 2 million Instagram followers. She continued on to say that the exception to loving Coronavirus was her inability to find eggs at three grocery stores to use in a St. Patrick's Day cake that Sophia was planning to make.
Instagram users call the former reality TV star out
Immediately, Instagram users began to flood Abraham's video with comments. "Why do you keep saying you love Coronavirus season like it's spring, summer, fall, or winter?! You seriously need a reality check," one person wrote. "You love coronavirus season?? Wtf😂😂" another person questioned. "I was following did you said you were excited about coronavirus season. Some of us are losing jobs because of this. This is not a season," one person reminded Abraham.
Other people even pointed out that even Abraham's daughter seemed to be puzzled by the statement. At the moment of the Instagram video when Abraham says she "kinda loves Coronavirus season," Sophia's face morphs into a confused frown. "Sophia's face was like, HUH??" one person wrote in the comment section.
The impact of the 2020 Coronavirus
Other Instagram users tried to educate Abraham, saying she had their support until she said that. "I was with you till you said you like Coronavirus season. Hun this isn't like flu season this is an emergency outbreak. Although I get your point of the video you got to watch what you say a little more, people are passing away. That's not to say people don't also pass away from the flu but you NEVER like illness," one fan shared.
We hope that this is a case of Abraham just saying something without thinking. Though she's been known to say and do outlandish things for media attention, we hope this isn't one of those times. Hopefully, by staying educated about how serious this virus is, we can all do our part to help combat it.