Farrah Abraham Lost Over 70,000 Instagram Followers…Again
Farrah Abraham seems to be losing the fight to stay popular on Instagram. Though the Teen Mom alum is constantly posting controversial content (perhaps simply to stay in headlines) it hasn't stopped her follower count from plummeting in recent months. Back in October of 2019, Abraham went from 2.2 million followers down to 2.17 million. …
Farrah Abraham seems to be losing the fight to stay popular on Instagram. Though the Teen Mom alum is constantly posting controversial content (perhaps simply to stay in headlines) it hasn't stopped her follower count from plummeting in recent months. Back in October of 2019, Abraham went from 2.2 million followers down to 2.17 million. As of January 11, 2020, the former reality star is down to 2.09 followers. But what is the cause of this loss?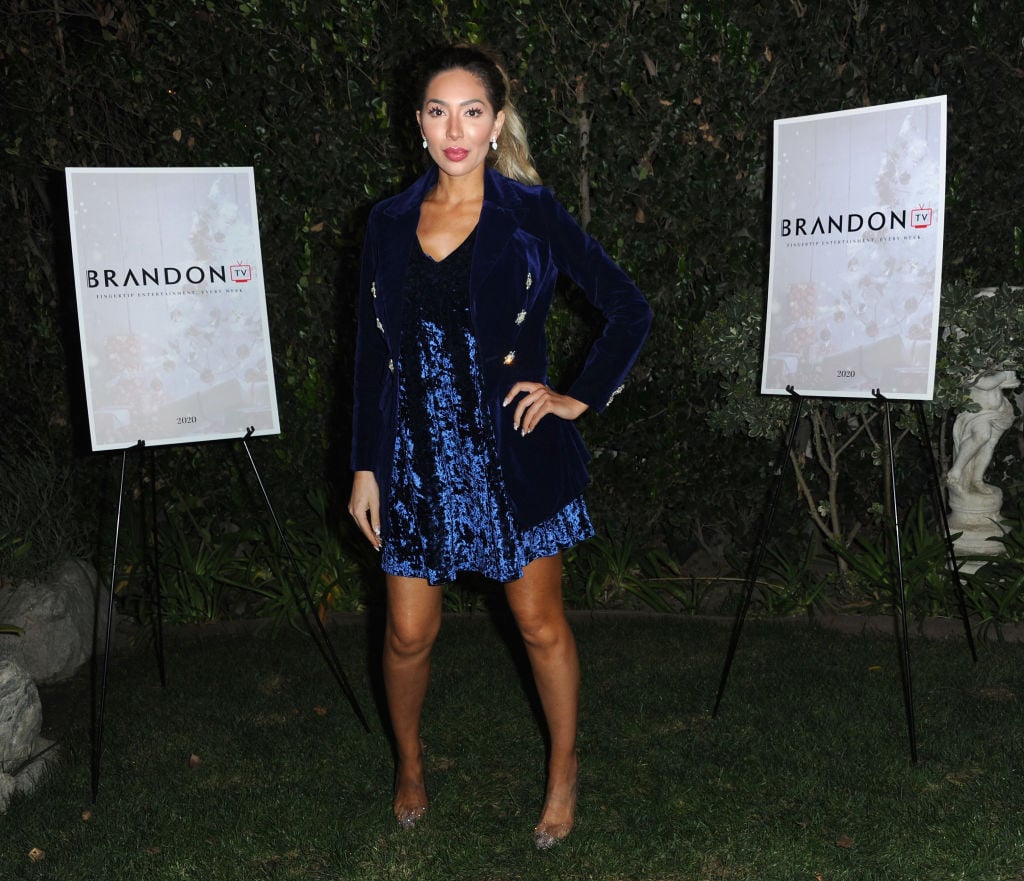 Instagram has been very candid about the routine maintenance they do to their site. Every so often, they go through the platform to get rid of bots, inactive accounts, and abusive accounts to keep the site as safe and efficient as possible. This maintenance could certainly account for Abraham losing some of her followers. But, a drop this huge means that there are likely real people who are choosing to unfollow the Teen Mom alum of her own volition.
How Farrah Abraham's IG usage is different from before
In the past few months, Abraham's activity on Instagram has shifted. She has opted to post far more videos and TikTok's rather than still images. Even the still pictures she posts move slightly and are viewed by the app as videos. Abraham's critics think that she is doing this intentionally to make her engagement look much better than it is. When a still photo is posted, it is easy to see how many likes and comments it has raked up at first glance. However, videos only show the number of views they have received at first glance. One must click on the number of views in order to see how many comments and likes a video has received.
Even when Abraham's Instagram videos do receive engagement, the commentary is overwhelmingly negative. A recent TikTok video that the Teen Mom alum posted to her Instagram page got some pretty scathing comments. In the video, Abraham and two others dance while drinking Pepsi. Abraham categorized it as comedy, but many people didn't find it funny at all. "Your stories are such clickbait and fake. I wish u would just be you, but I feel u have no idea who you really are anymore," one person wrote. "What did I just watch? I feel like its grasping at strings at this point," another co-signed.
Fans slam the Teen Mom alum on Instagram
"I'm being nice in 2020, but oh please stop acting like your 12. Liked you better when you were somewhat normal then [sic] acting plain stupid sorry," another critic commented on the video. Another Instagram user was concerned about Abraham's dancing skills. "It's so interesting to me that she was a cheerleader, which I am assuming means she had to have some moves. Then I watch these Tik Tok videos and it's like she is trying to act like a 40-year-old housewife who has no moves. Makes no sense to me. I miss the old Farrah," the former fan wrote.
Others took notice of Abraham's low engagement both on TikTok (where the video was originally posted) and Instagram. "I just checked her tik tok…11 hours posted and only 243 likes. Grow up, Farrah. This is not how 28-year-old mothers act," one person penned. "I just noticed you lost another 100,000 followers…what's going on Farrah? Tehehehe :)" another added. Only time will tell if losing thousands of followers, once again, will change Abraham's behavior on the platform. Somehow, we highly doubt it.