Farrah Abraham Won't Stop Pissing People Off; 'What Part of Stay Home Don't You Understand?'
Farrah Abraham may only have 2 million followers on Instagram, but the former reality TV star is flooded with criticism on a near-daily basis. In fact, the hate Abraham receives has only increased amidst the Coronavirus (COVID-19) pandemic. Abraham has already received loads of criticism for making light of the situation, saying things like she …
Farrah Abraham may only have 2 million followers on Instagram, but the former reality TV star is flooded with criticism on a near-daily basis. In fact, the hate Abraham receives has only increased amidst the Coronavirus (COVID-19) pandemic. Abraham has already received loads of criticism for making light of the situation, saying things like she "loves Coronavirus season." Now, people are upset because Abraham has chosen not to stay home amidst the pandemic.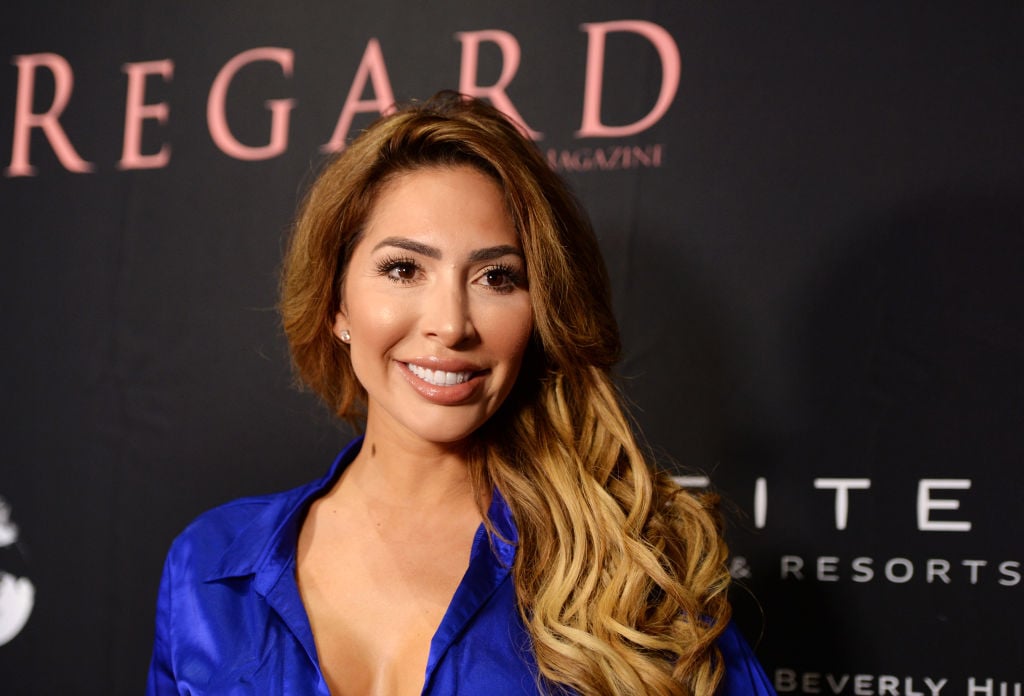 On March 26, 2020, Abraham took to her Instagram page to post a slideshow of online sites reporting on the scooter ride she took with her 11-year-old daughter, Sophia. In the photos, Abraham and her daughter are sporting face masks and gloves while scooting through the streets of Hollywood. In the caption, the 28-year-old brags about being a "cool mom." "Still the coolest celeb mom even during #covid_19 #latex #facemask 🛴 🛴🛴" Abraham wrote.
Farrah Abraham posts another controversial Instagram post
The Instagram post isn't going over well. Many people are upset that Abraham has been going out consistently, especially given the fact that Los Angeles has issued a stay at home order to its citizens. While people are allowed to go out for essential activities, and even for walks, the Teen Mom alum has been doing more than just that. Furthermore, people are upset that she and her daughter are using face masks and gloves given the shortage in the healthcare industry.
"Or if you stayed home you could leave the gloves and face masks to all the medical professionals who are desperate for them, 🤷🏼‍♀️" one Instagram user said in Abraham's comments. "Doesn't this seem slightly irresponsible? Even with gloves why would you touch a scooter right now? Are you being endorsed by them? This is bad form," another person chimed in. "Please consider donating your N95 masks to your local hospital. They are desperate for PPE equipment," one person shared.
IG users are furious with the 'Teen Mom' alum
Others pointed out that even if Abraham was using safety precautions by donning gloves, they were only effective if she changed them constantly. "Gloves don't work if you touch everything wearing the same gloves it doesn't work that out. You have to change them every time you touch something else, 😂😂🤷🏼‍♀️🤷🏼‍♀️" one person shared. Some Instagram users just couldn't fathom why Abraham felt the need to be out in the first place. "What part of stay home do you not understand," one person asked.
Other critics made mention of the fact that Abraham has been out and about doing plenty of non-essential activities. "An hour before this, she posted a live where a nail tech cut the fingers out of her gloves so she could get a manicure. Funny the article doesn't mention that," one person wrote on Instagram.
Will Abraham ever take the 2020 pandemic seriously?
"Such a cool "celeb mom". Unfortunately LA is one of the epicenters of the virus and right now parents aren't allowed in the hospital with sick children. She should probably think about that before she decides to do a self-paid 'paparazzi' shot. Smh," another chimed in. We can only hope that Abraham realizes how serious Coronavirus is and takes measures to protect herself, her daughter, and others.