Farrah Abraham Is Still Trying to Make Music, Her Latest Christmas Cover Features Her Daughter
Though it's been years since Teen Mom alum, Farrah Abraham has been on reality TV, the 29-year-old has done everything in her power to stay in the spotlight. Abraham first became a public figure when she was cast in the hit MTV special 16 and Pregnant and when that show ended up performing well, she was cast in the wildly popular spinoff, Teen Mom. But even though the show is still airing, Abraham was forced to leave the show.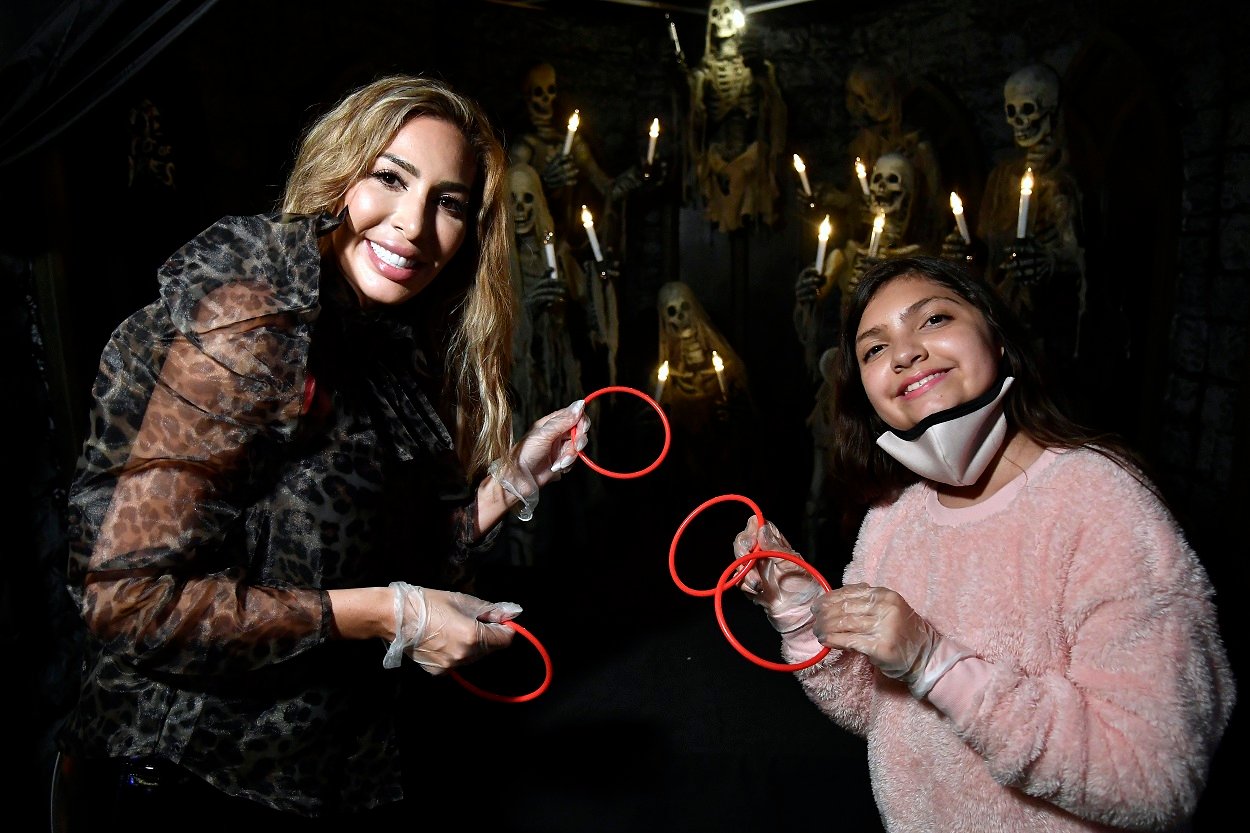 When Abraham was first fired from Teen Mom, there was much speculation as to why. Many critics cited her poor attitude and behavior as the reason that she was being let go of the program. Ultimately, however, MTV executives made it known that Abraham's work in the adult film industry wasn't the right fit for the family-friendly programming that they were marketing Teen Mom under.
What has Farrah Abraham been up to since being fired from 'Teen Mom'?
Since being let got from Teen Mom, Abraham has tried a whole host of things to keep her name out there. The 29-year-old markets herself as an influencer and an entrepreneur, but she is primarily interested in remaining in the entertainment sphere. She currently co-hosts a podcast with her 11-year-old daughter, Sophia Abraham, called Abraham Gals, and has spoken about wanting to act and produce projects in the future.
It seems that Sophia wants to follow in her mom's footsteps and pursue a career in entertainment as well. The child has displayed a hobby for acting and modeling and, like her mother, has put out a few songs and music videos also. In fact, Abraham recently collaborated with her daughter for a cover of a classic Christmas song which released on November 28, 2020.
The former reality TV star recently released a Christmas song with her daughter, Sophia
Abraham and her daughter chose to cover "Jingle Bell Rock" for their collaboration. For the artwork cover of the single, the pair are dressed up in holiday garb. The song itself sounds similar to many of the tunes that Abraham has put out in the past. Abraham's voice is heavily autotuned to the point where it nearly unrecognizable.
Fans of Abraham will recall that she has put out a few songs over the course of her career. Her most famous song, "Blowin" received positively dreadful reviews and was actually known for being one of the worst pieces of pop music ever made. Ironically, the song was about Abraham shaking off the hate and negativity that life in the spotlight had given her. Unfortunately, Abraham wasn't able to blow off the criticism the song received and while the music video (which also features her daughter) has remained on YouTube since 2014, the comments remain turned off.
Abraham will likely collaborate with her daughter on a future song
But "Blowin" was hardly Abraham's first or last attempt to make her way in the music industry. The 29-year-old actually released an eponymous album alongside her book "My Teenage Dream Ended." While the book sold relatively well, the album was all but forgotten. But, it seems that Abraham is trying her hand at music once more. While this may be her first holiday music collaboration with her daughter, we hardly expect this to be her last.