Farrah Abraham Critics Can't Get Over Her Daughter's Instagram Page
Since being fired from Teen Mom, Farrah Abraham has managed to stay in the public eye through social media. Having amassed a combination of 2 million+ followers on platforms like Instagram, YouTube, and TikTok, the 28-year-old is doing her best to sustain her career in entertainment. Abraham is constantly posting photos and videos (which are often controversial) in an attempt to entertain her fans.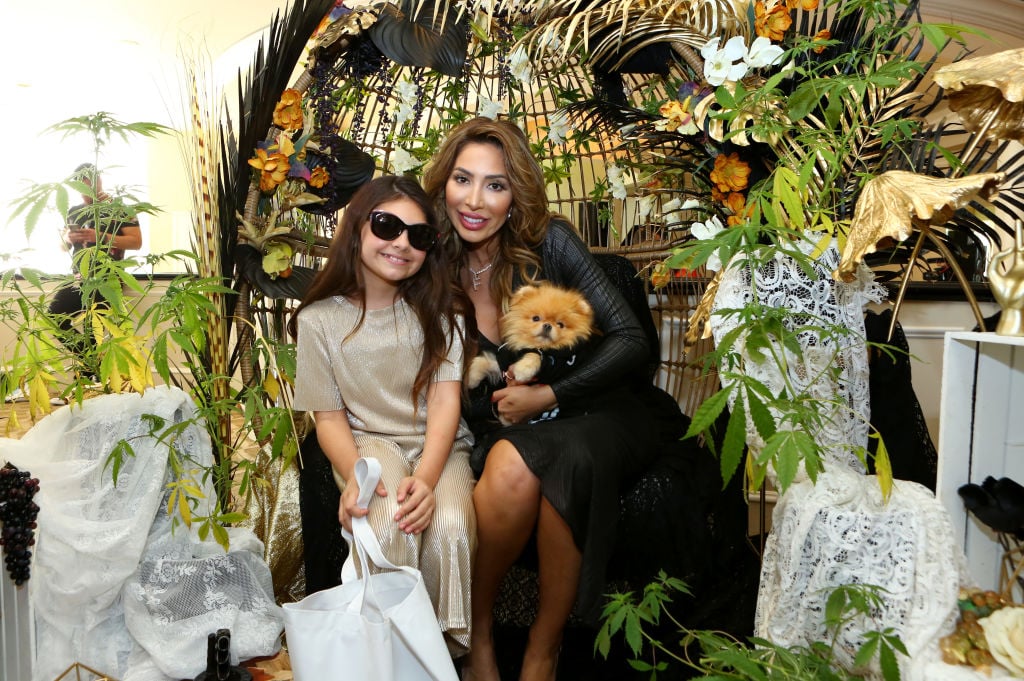 But, Abraham isn't the only one who wants to work in the entertainment industry. Her 11-year-old daughter, Sophia Abraham, is also trying to break into the industry. To date, Sophia has released two songs and is currently interested in modeling and acting as well as singing. Like her mom, Sophia also often plays the role of an "influencer" hosting giveaways on her pages and sharing her personal life.
Farrah Abraham's daughter calls her the 'best teen mom ever'
Recently, Sophia took a trip down memory lane and posted a photo from an old magazine that featured herself and Abraham. The interview was done in a very early season of Teen Mom, but Abraham still has the magazine today. "#tbt I love when my mom shows me cute photos of me as a baby & their [sic] in magazines… I don't read physical magazines but great memory on @lifeandstyleweekly I'm proud of my mom and all she's stayed strong through go mom! Best teen mom ever!!!" Sophia captioned the photo.
RELATED: 'Teen Mom': The Awful Farrah Abraham Songs You Never Knew Existed
The post quickly racked up comments. One, in particular, was from Abraham herself. "❤️💖 Thank you for the love! I love showing you your magazines!!! totally old school I know! 🌟" Abraham wrote. Critics immediately took notice of the exchange and they accused Abraham of impersonating her daughter and writing Sophia's post herself. Many noticed that Abraham has used identical language in one of her own posts. Others pointed out that the vocabulary used weren't words an 11-year-old would use.
Fan accuse Abraham of impersonating Sophia
"Wait, so Farrah posted this pretending to be Sophia, then responded to herself?? 🤪😂😂" one Instagram user commented on the post. "Farrah Abraham we all know YOU wrote this post," a fan of Teen Mom wrote. Fans of Abraham argued that Abraham was simply managing Sophia's account. As Sophia is under 13, she's technically not allowed to have her own account. However, critics felt that Abraham was going beyond the role of an account manager. They felt she was impersonating her daughter to make herself look better and that this constant behavior was getting out of hand.
RELATED: Farrah Abraham Slams 'Teen Mom' for 'Wrongfully' Firing Her
"Nice pat on the back Farrah!! I mean I'm sure that Sophia is proud to be your daughter and thinks that you're the greatest (as most kids do at her age) BUT, I seriously doubt she is going to use words like psychical and the description of best teen mom ever… Get a grip on reality and stop constantly putting words into your child's mouth. It's also obvious after hearing her speak numerous times that those are not words or descriptions that she would use. Just be the best mom you can be and stop overdoing everything you do!!" one passionate person wrote to Abraham.
Is the 'Teen Mom' alum pretending to be her child?
It's hard to say definitively if Sophia's Instagram account is truly being commandeered by her mom. However, on the off chance that it really is Sophia, and not Abraham behind the posts, we hope people stop putting hate on her page.