Farrah Abraham Is Still Ranting About Being Fired From 'Teen Mom'
It's been nearly three years since it was announced that Farrah Abraham had been fired from Teen Mom. But, the 29-year-old can't seem to move past it.
It's been years since Farrah Abraham was fired from Teen Mom, a spinoff of MTV's show, 16 and Pregnant, and the show that made her a household name. But, the 29-year-old can't seem to move past it. Since her tenure at MTV has ended, the former reality TV star has taken several opportunities to slam the network and the producers of the show. Abraham has also claimed that the show has significantly dropped in ratings since her exit.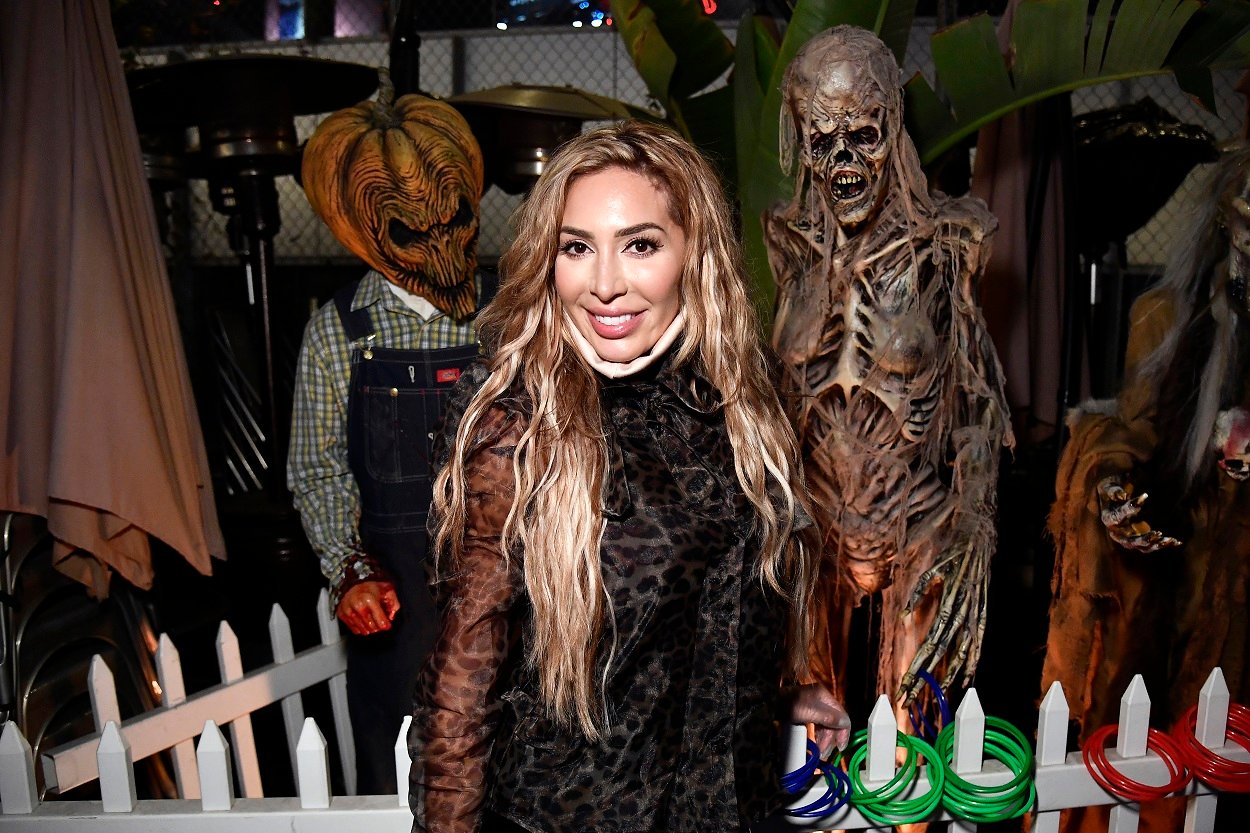 But Abraham seems to have mixed feelings about her days at Teen Mom. Since she was fired, she has also claimed that she maintains a strong relationship with the producers and would consider coming back in a behind-the-scenes capacity. But why was Abraham fired from the show in the first place?
Why was Farrah Abraham fired from 'Teen Mom'?
It was no secret that Abraham was deemed difficult to work with during her tenure on Teen Mom. The young mom was called out by castmates and producers alike for her poor attitude and negative behavior. But her poor treatment of others isn't what got her the ax. Abraham was actually let go from the show because she was involved in the adult entertainment industry.
Prior to being fired, Abraham made an adult film. When MTV executives learned of this, they decided to boot her off the show. Citing that Teen Mom was a family-oriented show, they felt that Abraham's involvement in the adult entertainment industry was not in line with the show's core values. Even though it's been years since this all happened, Abraham appears to still be very upset about how this all went down.
The former reality TV star slams the show on Instagram
Taking to her Instagram page, the 29-year-old posted a news clip of anchors talking about the backlash that Ellen Degeneres has received because of the alleged toxic environment present at her show. Abraham stitched a clip together of her in a verbal altercation with a member of the Teen Mom production team. In the caption, the former reality TV star then launched into a rant about being fired from the show back in October of 2017.
"1. MORGAN CALLED ME AFTER THIS & gave me an ultimatum Teen Mom or Adult Entertainment & I chose 'FARRAH ABRAHAM' ladies becoming [sic] of age journey does not ever mean you have to succumb to a mans [sic] mediocrity like the other weak teen moms have in every way," Abraham stated, clearly referencing the altercation show in the video.
Abraham claims producers started drama in front of her daughter, Sophia Abraham
The former reality TV star continued on to incorrectly refer to herself as a widow and defend her decision to be a part of the adult entertainment industry. "It's weird how men try to make a widowed famous teen mom out to be a porn star yet their [sic] the ones who watch porn and I didn't switch careers nor is a career sexually transmitted. Clearly poor type casting example again," Abraham continued in her rant.
But Abraham didn't stop there. She also criticized her former Teen Mom castmates as well the female crew members involved with the show. She even accused them of creating fights in front of her now 11-year-old daughter, Sophia Abraham. "3. The rest of the women on crew infected with the evil neuroses created fake scenes, drama, disrespected my parenting, disregarded my boundaries from counseling and created fights in front of my daughter," Abraham declared. "This mom chooses her child over everything."
Is the 'Teen Mom' alum just trying to stay in the news?
Abraham made plenty of other accusations in her post about Teen Mom. While she may just be talking about the show to maintain relevance, it's clear that she still has some hurt feelings over her firing. But even her fans seem to be past caring about her time on Teen Mom. While her post garnered nearly 30,000 views, so far it's only received 329 likes. So, while Abraham is well within her rights to say her piece, perhaps it's time for her to move on.