Farrah Abraham Is Getting Called Out for Her 'No Makeup' Selfies
Ever since she starred in the hit MTV reality TV show, Teen Mom, Farrah Abraham has been making headlines. On the show, it was Abraham's constant arguments with her parents and attitude toward her fellow cast and crew members that often led to her being in the news. However, since she was fired from the show, it is typically her social media presence that gets people talking. Recently, the former reality star posted some "no makeup" selfies on Instagram that caused quite the commotion.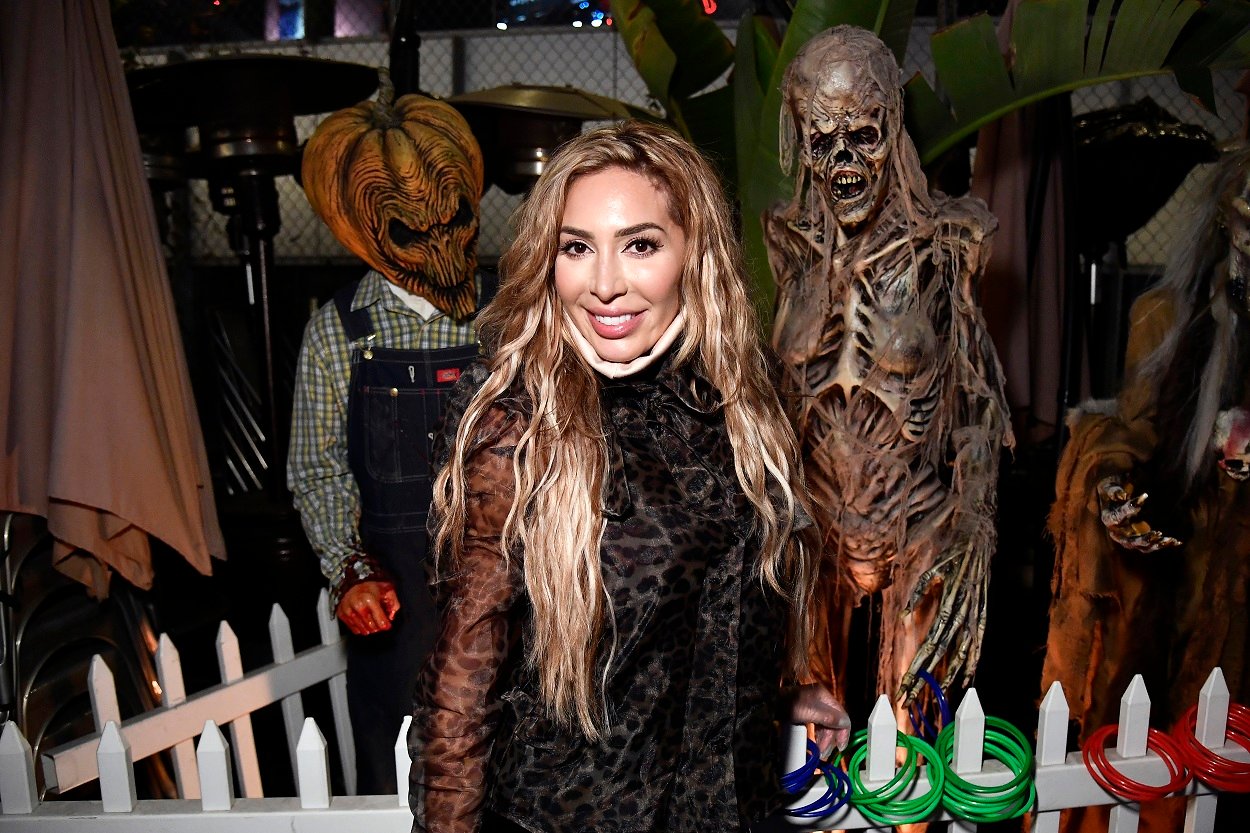 On February 7, 2021, Abraham logged on to Instagram to post some photos of herself. She seemed to be championing a new "no makeup" filter and shared that it was great to utilize when "you don't want to waste time on getting ready." "#nomakeup#filter just got wayyy more my favorite!!!" Abraham wrote on the caption for the post #photobooth UPDATE YASSS"
Farrah Abraham champions the no makeup filter
Almost immediately, Abraham's critics on Instagram seemed to chime in and declare that she was lying and that she was, in fact, wearing makeup in the photos and not just a filter. They cited that she clearly was wearing a spray tan to alter the color of her complexion as well as false eyelashes. Furthermore, others shared that she looked exactly the same in her Instagram story where she wasn't using the "no makeup" filter.
"So you're saying that you don't have on a lot of makeup & tanning spray BEFORE the filter," one person questioned Abraham. "C'mon now girl. I thought you were comfortable in your own skin???. Why not show the a before picture with NO makeup or spray….then show one with the filter."
Critics on Instagram slam the 'Teen Mom' alum for her photos
"No makeup?" another person chimed in, speaking directly to Abraham. "You posted stories show you with a full face lashes and all while your talking about tan spray and its NOT a filter but you look EXACTLY the same."
Other critics seemed to think that Abraham's newest photos proved that she was going to lie about other aspects of her appearance in the future. Quite a few people referenced that the former reality TV star had done plastic surgery and added that she would likely lie about that next.
"Just like everything else in life… Farrah clearly doesn't understand what no filter and no makeup means… or anything else for that matter," one person shared about Abraham. "Are you gonna post #noplastic"
Abraham's fans compliment her on her beauty
Of course, not everyone had negative things to say. Some people were complimentary toward Abraham and championed her appearances. "Filter or no filter, your freaking flawless," one fan of the former reality TV star wrote. "Happy super bowl Sunday!!!!! Hope you will post something about the big day today. Keep looking, beautiful Queen!"
Clearly, many people didn't believe that Abraham wasn't sporting some kind of makeup in addition to a filter in her most recent photos. But the Teen Mom alum seems to be brushing off the criticism just fine so we doubt negative comments are going to stop her from posting similar things in the future.