'Teen Mom': Farrah Abraham Slams Critics on Instagram 'I'm Sure Coronavirus Will Find You'
Farrah Abraham is no stranger to criticism on Instagram and the criticism certainly hasn't slowed even in times of the Coronavirus (COVID-19) pandemic. Recently, the 28-year-old has come under fire more than once. Despite the fact that the state of California has urged all its citizens to stay and home, Abraham and her 11-year-old daughter, Sophia Abraham, have been out and about doing everything from riding scooters to making videos for social media.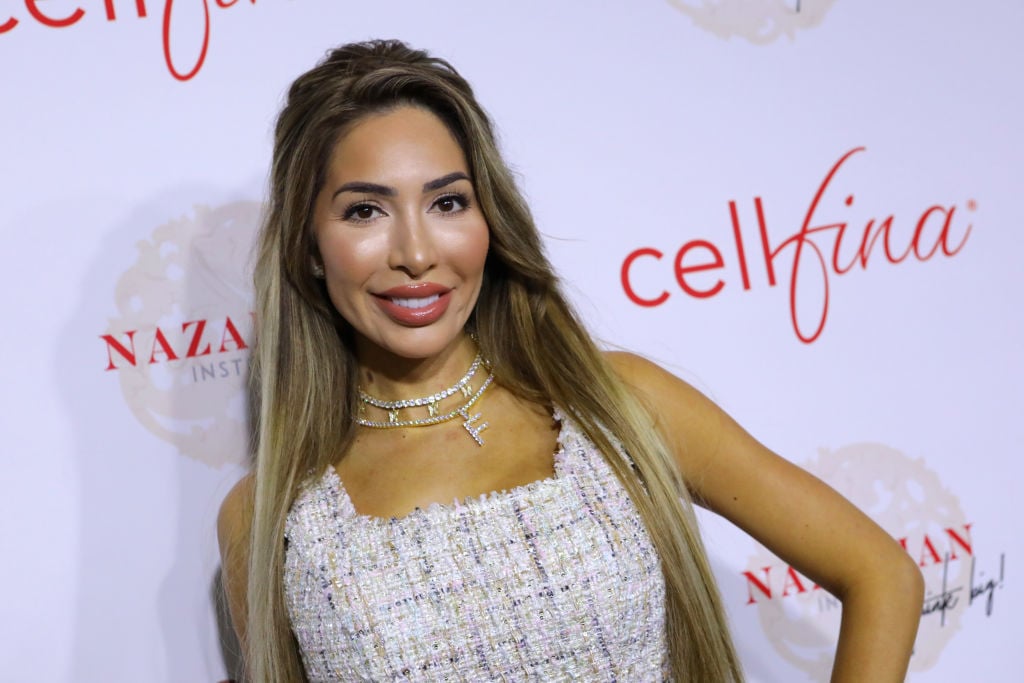 Abraham also angered people when she made an Instagram video saying that she "loved Coronavirus season" except for the fact that it took her several grocery store runs to find baking ingredients for her daughter. But, the Teen Mom alum has never let criticism stop her from living her life. She recently took to her Instagram page to post a video of herself and her daughter out and about in Beverly Hills, CA.
Farrah Abraham posts a new Instagram video
"Feelin some #joeexotic vibes today #tigerking shout out to @polatteu @infamous_swim for 🐆 #leopardprint #facemask & swim fashion 🐯🐆😻 @booandcupcake is my Cat today 🤴#king #tiktok," Abraham captioned the Instagram video. The 28-year-old was, of course, referencing Tiger King. Tiger King is a new Netflix series that has found a lot of success in mainstream media as of late.
Instagram users took to criticizing Abraham almost immediately. They couldn't believe that she was still refusing to stay home despite the mandate and growing issues with Coronavirus. But, rather than accept or ignore her criticism, Abraham chose to fight fire with fire and clap back to those who decided to call her out.
Critics call the 'Teen Mom' alum out for not taking Coronavirus news seriously
"Our governor in Michigan said if your [sic] frolicking about in public you're selfish. She's right. Wait till your face mask doesn't actually work," one person commented on Abraham's Instagram video. The 28-year-old hit back immediately, seemingly wishing coronavirus on the Instagram user. "Your [sic] disgusting evil get off my page and I'm sure coronavirus will find you at your house evil hater keep hating legit that's your virus," she wrote.
"STAY Home!! This is absolutely ridiculous 🤬" another person declared. Abraham chose to use the excuse that she was getting face masks even though she clearly had the time to make an unnecessary video for Instagram. "Your [sic] allowed to get face masks. So original 🤣 we are and we go get face masks to [sic]," Abraham fired back. Others shared that Abraham's lax behavior wasn't setting a good example for her daughter. But, Abraham maintained that she was only out to get masks and that safety was her number one priority.
Abraham fires back to her 'haters'
Other Instagram users found alternative things to criticize Abraham for, but that didn't stop her from firing back. "What is that plastic suitcase. That dog is probably hot then MF….smh," one person wrote, citing Abraham's dog in a bag. "It's a dog carry dumba*s," the former reality TV star wrote in response. "You need friends your own age…smh…," another person wrote, noting Abraham's penchant for spending majority of her time with her daughter. "You need friends period, 🤣" Abraham fired off.
Clearly, Coronavirus won't stop people on Instagram from calling Abraham out. Although we'd love to believe that she's only been leaving the house for essentials, her Instagram page and live videos clearly prove otherwise. We can only hope that she eventually will take the CDC seriously and stay at home to protect herself and others.