Farrah Abraham's Daughter Has Released Her First Song & Music Video
It seems that Farrah Abraham's daughter, Sophia Abraham, is following in her mother's footsteps. As the eleven-year-old was literally born on TV, it doesn't come as a surprise that she is choosing to pursue a career in the entertainment industry. Up until this point, Sophia has mostly been focused on a career in modeling and acting. Now, however, she seems interested in a music career. In celebration of her eleventh birthday, Sophia has released her first song "Bestie Best Friend" complete with a music video.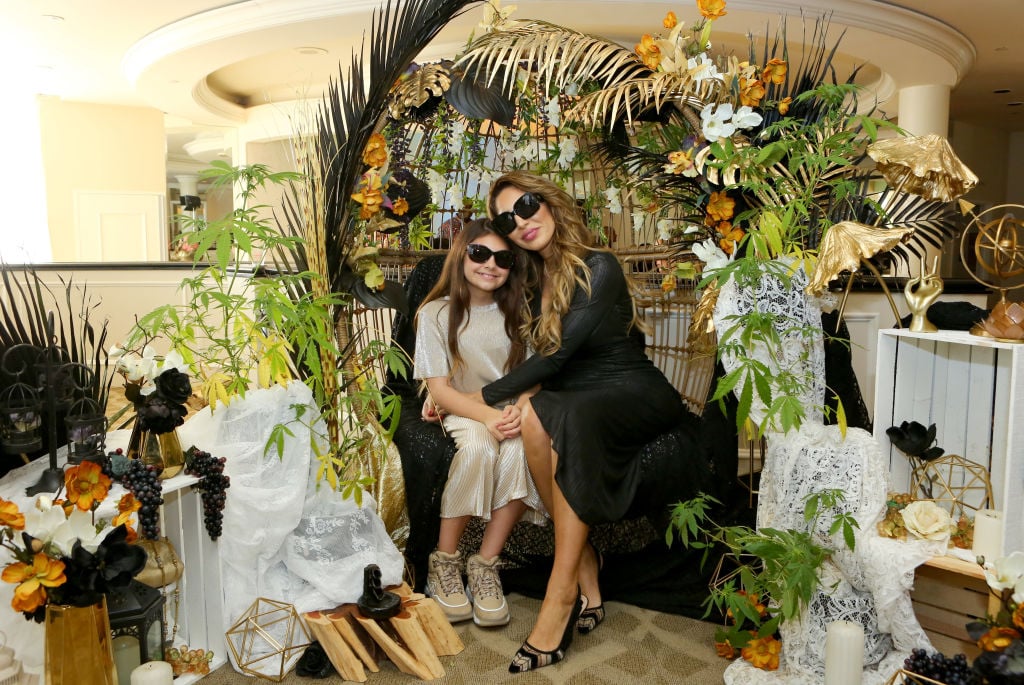 In the song, Abraham's daughter talks about her close friendship with a best friend. Lyrics touch on going everywhere together, talking on the phone, sleepovers, and other age-appropriate themes. The music video, which has racked up over 32,000 views, features Sophia and another girl having fun together. Abraham also hosted a challenge on her on TikTok page for fans to engage with the music. The 28-year-old has been very supportive of her daughter's new song and took to her Instagram page to make her feelings known.
Farrah Abraham praises her daughter, Sophia, for her new song
"Happy 11th Birthday @sophialabraham# I'm sooooo proud of you & your first single! #bestiebestfriend… I think I'm going to post a million TikToks with your song today because I love your TikTok challenge & hope to be Top #5 to win haha 😂 Love you superstar! More then [sic] a [sic] actress, model, song artist your [sic] an amazing once in a life time [sic] beautiful person inside & out! So proud of you 💕💕💕 love you, Mom! P.s thank you for letting me be in your first video 💋," Abraham proclaimed, praising her daughter for the song.
Critics wonder why Abraham is in the Bestie Best Friend music video
It shouldn't shock anyone that Abraham was included in the music video for "Bestie Best Friend." After all, Sophia was included in Abraham's music video for her single, "Blowin." Still, critics couldn't help but call Abraham out for crashing her daughter's music video. Some people claimed that Abraham needed to be a part of the video because she was narcissistic while others simply found it amusing. "Anyone else notice that, of course, Farrah HAD to appear in her daughter's music video. She couldn't just let Sophia do the music video all by herself. Farrah just HAD to be in front of the camera!😂😂😂" one person chimed in.
Instagram users critique the Teen Mom alum for being on social media
Other people were baffled that Abraham was posting at all. After a rumor surfaced that Child Protective Services was investigating Abraham for leaving Sophia home alone, the Teen Mom alum shared that she was considering posting to social media less. But, since Abraham has been seriously promoting her daughter's song, people are calling her out and claiming she went back on her word. "That social media break lasted so long," one Instagram user commented sarcastically on Abraham's post. "She's too attention-starved. You knew it wouldn't last," another person commented in response.
Social media hiatus or not, we can't fault Abraham for choosing to support her daughter's dreams. Of course, the Teen Mom alum is no stranger to controversy and criticism, but this seems like a strange thing to critique. And while it might be a little odd that she's in her daughter's music video, as long as Sophia was actually okay with it, we're not sure why anyone else is concerned.