Farrah Abraham Wears Only a Pillow 'for Work' in a Recent Video
Farrah Abraham seems to have far more critics than fans and this time they're expressing concerns for her daughter, Sophia Abraham. At only 11 years old, Sophia was born on television while her mother was filming the show 16 and Pregnant. When that show eventually got its own spinoff and became the infamously popular Teen Mom, Sophia was thrust further into the limelight.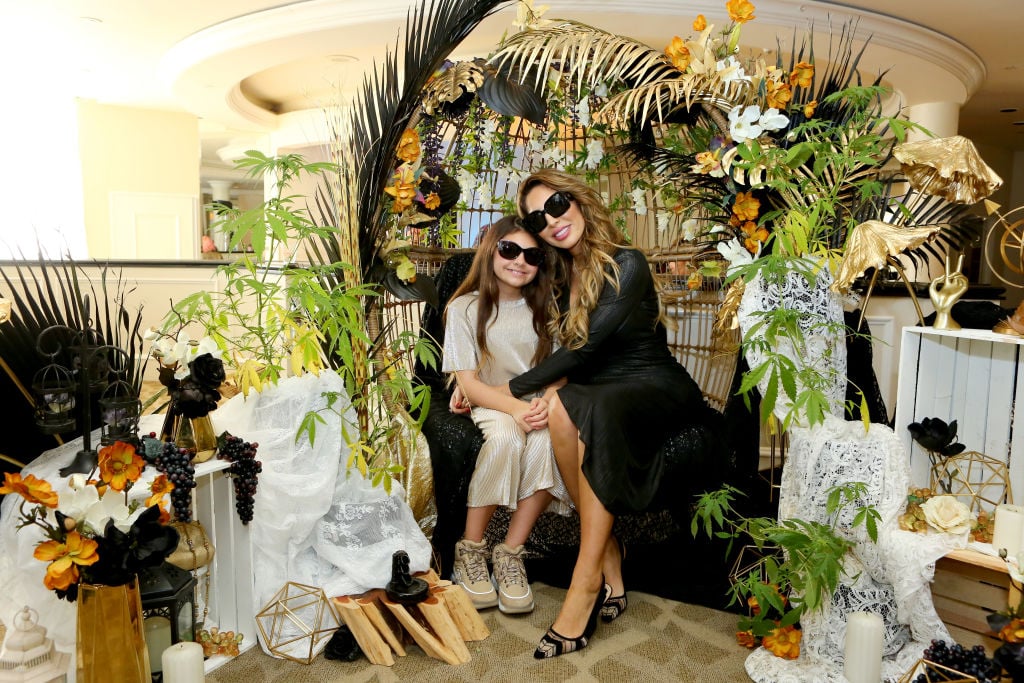 Growing up with intense scrutiny can be hard for any child. This especially true when your only parent is growing up right alongside you. Though Abraham was eventually fired from Teen Mom, that hasn't stopped her from seeking out attention by any means necessary. These days, Abraham is primarily an Instagram influencer. She also records tons of videos (which are often controversial) to keep her fans entertained and to stay in the news circuit.
Farrah Abraham posts a controversial video to Instagram
One of Abraham's latest videos, which she posted to Instagram, is no exception to Abraham's general formula. In the video, Abraham is completing the "pillow challenge." Wearing only a pillow, high heels, and a headscarf, Abraham sits before prancing a few steps while Beyoncé's hit song, "Single Ladies" plays in the background. "Versace pillow case [sic] dress is my fashion choice for work 😘🤩🤩🤩 #pillowchallenge #fashion#culture #trending #single #date" the 28-year-old captioned the video.
Soon after the Teen Mom alum posted the unusual video, fans and critics alike began to share their opinions in the comment section. Many people instantly felt bad for Sophia for having to see her mother in this manner. Others were concerned that the 11-year-old was the one recording the video. As the pair are quarantined together, it's highly likely that the "Bestie Best Friend" singer was the one filming her mother's videos. Critics believed that this was completely inappropriate behavior and proceeded to make their opinions known.
Critics express concern for Sophia
"I feel so bad for your daughter. Seeing the camera height and your past posts I wouldn't be surprised if she's the one filming this, 🤦🏻‍♀️" one person penned in the comments. "Her and Sophia share a TikTok, this is on it. Sadly I'm sure Sophia is recording," another person added. "I agree. It's moving so it's not on a tripod," yet another person co-signed.
"I was thinking the same thing. If they are quarantined, who's filming. It's disgusting," a Teen Mom fan added. "@sophialabraham great camera work Sophia !!! All the vids you take of your mom, You have work experience!" another person concluded sarcastically. However, some people were quick to defend Abraham. They argued that the pillow challenge was a trend on TikTok and Abraham was just having fun.
Some 'Teen Mom' fans defend Abraham
"I've seen a lot of people and popular ones doing this on tik tok. So let's not jump on her just to do it, 🙄" one person said coming to Abraham's defense. Personally, we don't see the point in wearing just a pillow to "work" but to each their own. Furthermore, it's up to Abraham to determine just how Sophia is raised and how much she is exposed to, for better or for worse.