Farrah Abraham Slams 'Teen Mom' for 'Wrongfully' Firing Her
Farrah Abraham is taking shots at the television show that made her recognizable. Abraham became somewhat of a household name when she starred in Teen Mom on MTV. Teen Mom was actually a spinoff of the show 16 and Pregnant, which Abraham was also featured in. The show followed the trials and tribulations of navigating teenage pregnancy. The 28-year-old starred in several seasons prior to being fired back in 2017.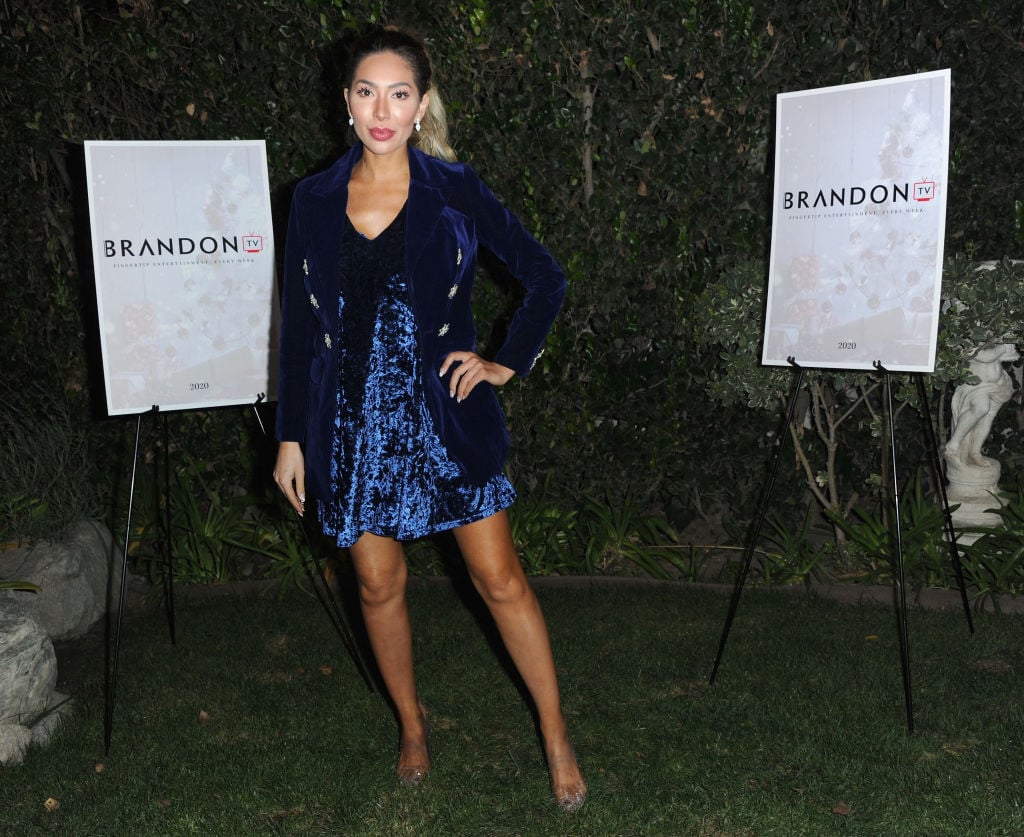 Abraham exhibited a lot of bad behavior while she was featured on Teen Mom. She got into multiple arguments with her family, fellow castmates, producers, and cameramen. Furthermore, her parenting of her daughter, Sophia Abraham, could often be considered neglectful. Many long-time fans of the show recall Sophia being scalded with hot water in the sink or falling off the bed after being left alone.
Why Farrah Abraham was fired from 'Teen Mom'
Ultimately though, what got Abraham fired from Teen Mom wasn't her bad attitude, it was her participation in the adult film industry. Abraham recorded more than one adult film while she was still working on the MTV show. Fans of the show protested, stating that Abraham's behavior was not at all family-friendly. Ultimately, executives decided to remove her as she no longer fit with the brand narrative that they were trying to sell.
Since Abraham's firing from Teen Mom, she's had a lot to say about the show and the executives behind it. Sometimes she shames them for their decision to fire her, but other times she boasts that she is still on good terms with them. In fact, last year Abraham gave an interview wishing all the other cast members the best. She even expressed interest in working on the business side of the show for distribution in the future.
Abraham recreates an argument on TikTok with her daughter, Sophia
But, it seems like Abraham has readily changed her tune about her feelings about Teen Mom and all those who have a hand in it. On April 29, 2020, Abraham took to her Instagram page to post a TikTok video she made. In the video, she recreated an argument she had with one of the show's executives. She slammed them for deigning to fire her and claimed that lack of respect was why their ratings were no longer high. She also managed to criticize all of her former cast members.
"Nothing like a great #teenmom cameo on TikTok maybe this is why the ratings tanked even with everyone stuck at home, sports canceled & cbs can't save it …for all wrongfully fired who are over achievers [sic] this is a sign others can't grow with you & respect you ✊ ✊ ✊ Cheers moms 👩‍👧 thank you, Next," Abraham wrote in her caption.
The 'Teen Mom' alum believes she shouldn't have been fired
Abraham also declared that nobody else had beaten the struggles of teen pregnancy. "I'm the only 1 out of 10 Who over came [sic] the Struggles of Teen Pregnacy [sic]," the 28-year-old declared. Finally, Abraham attempted to blame sexism for her firing. "Wrongfully fired by a male on Teen Mom…this is how woman Are Wrongfully Fired Everyday," Abraham wrote.
We have no idea what Abraham is trying to accomplish with this rant. But, we can't say we see the producers at Teen Mom ever hiring her back no matter how low ratings get.