Farrah Abraham Critics Recall Some of Her Worst Moments on 'Teen Mom'
Farrah Abraham is certainly accustomed to her fair share of controversy. Ever since she was cast on 16 and Pregnant and its subsequent spinoff, Teen Mom, she's been in and out of the news for her (sometimes questionable) decisions. These days, the 28-year-old mostly gains attention from her public outings and social media posts. But, recently she gave people the opportunity to reflect on her time on the hit MTV show, Teen Mom.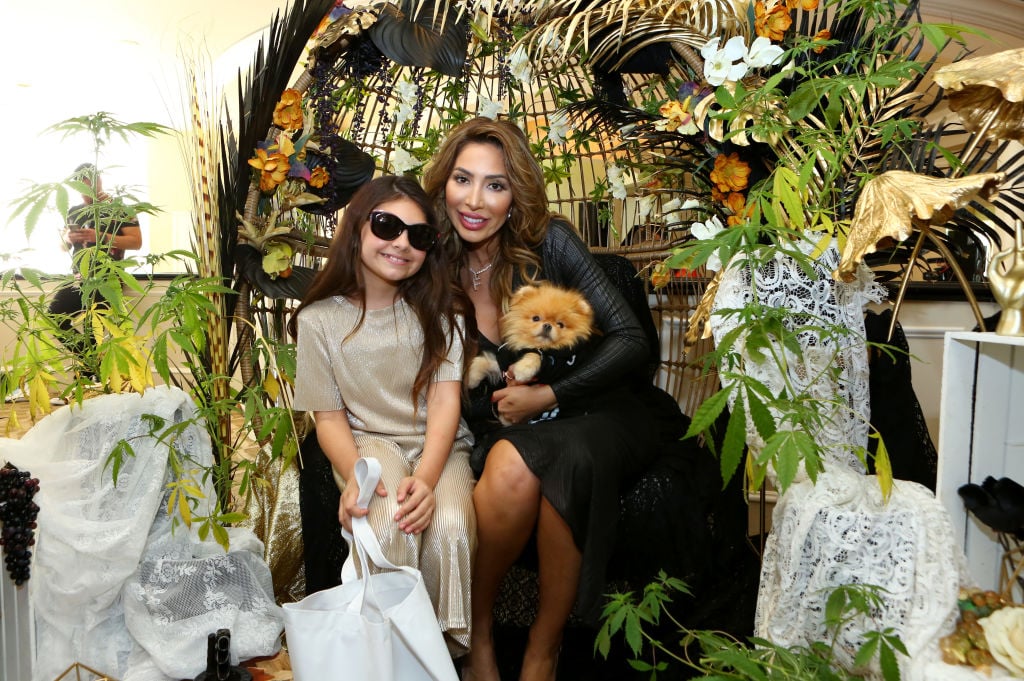 Abraham was an original cast member of Teen Mom (later renamed Teen Mom OG) for several seasons alongside her daughter, Sophia Abraham. In fact, Sophia (who is now 11 years old) was actually born on the show and grew up around cameras. While the show is still on today, Abraham was fired back in 2017 because her participation in the adult film industry didn't compliment the "family-focused" branding that MTV had for the show.
Farrah Abraham and her daughter react to old episodes of 'Teen Mom'
But despite being fired from Teen Mom, Abraham has been willing to provide both positive and negative commentary about the show. On April 19, 2020, the "Blowin" singer posted a YouTube video of herself and Sophia reacting to a scene from the show. "ALL NEW REACTION SERIES! Our craziest scenes on MTV TEEN MOM – THEN & NOW 🤭🤣😂 WHAT SCENE SHOULD WE DO NEXT? Comment on the YouTube video, 🚨📲" the 28-year-old captioned a snippet of the video, which she posted to her Instagram page.
While Abraham was likely trying to get fans to engage with her content, what she really did was make herself a target for critics. Fans of Teen Mom immediately began trolling her and stating that she and Sophia should react to some of Abraham's worst moments on the show. Given the mother-daughter duo was on the show for several seasons, there's a lot of content they could react to, and not all of it is good.
Critics on Instagram recall problematic moments with Sophia
"Will you be showing the scene where you left Sophia in the sink and she burned herself with scalding hot water? Or the scene where you called her stupid because she was sick? Or the scene where you left her alone on the bed and she fell off headfirst?" one critic asked Abraham, questioning her about her actions on Teen Mom.
"Omg! I remember all of that how did cops never get involved? I remember the one where she was in the bathtub when she was a baby and I kept screaming at the TV saying 'Oh my god she's gonna fall out of the sink and crack her head open and die! How is MTV allowing this to happen?' I lost all respect for that network on that day," another former Teen Mom fan chimed in.
'Teen Mom' fans recall Abraham's worst moments on the show
"What about the scene where she puts her puppy over the toilet and tells it to pee, 😑" another person wrote in Abraham's comments. "Or the time her mother smacked her across the face…" another person added, citing a particularly nasty fight Abraham had with her own mother. "When she left Sophia in her car seat in the hallway for who knows how long. I was a teen mom. Lots to learn. But she's flat out a bad mother & it only got worse," yet another person wrote on Abraham's post. Clearly, Abraham had some less than perfect moments during her time on Teen Mom. We can only hope she's learned from her mistakes.