'Fast and Furious: Sung Kang Explains Why Han's Hair Is Shorter in 'F9'
Many Fast & Furious fans were thrilled to find out Han was returning to the franchise for F9. Played by Sung Kang, Han had initially died in The Fast and the Furious: Toyko Drift but was brought back after fans started the #JusticeForHan movement petitioning for his return to the series.
In F9, Han has a different appearance from previous films. Most notably, his hair is shorter, and he looks more aged.
According to Kang, the decision to shorten Han's hair was an intentional decision he came to with the Fast & Furious production crew.
Sung Kang and the 'F9' hair department decided Han needed to have short hair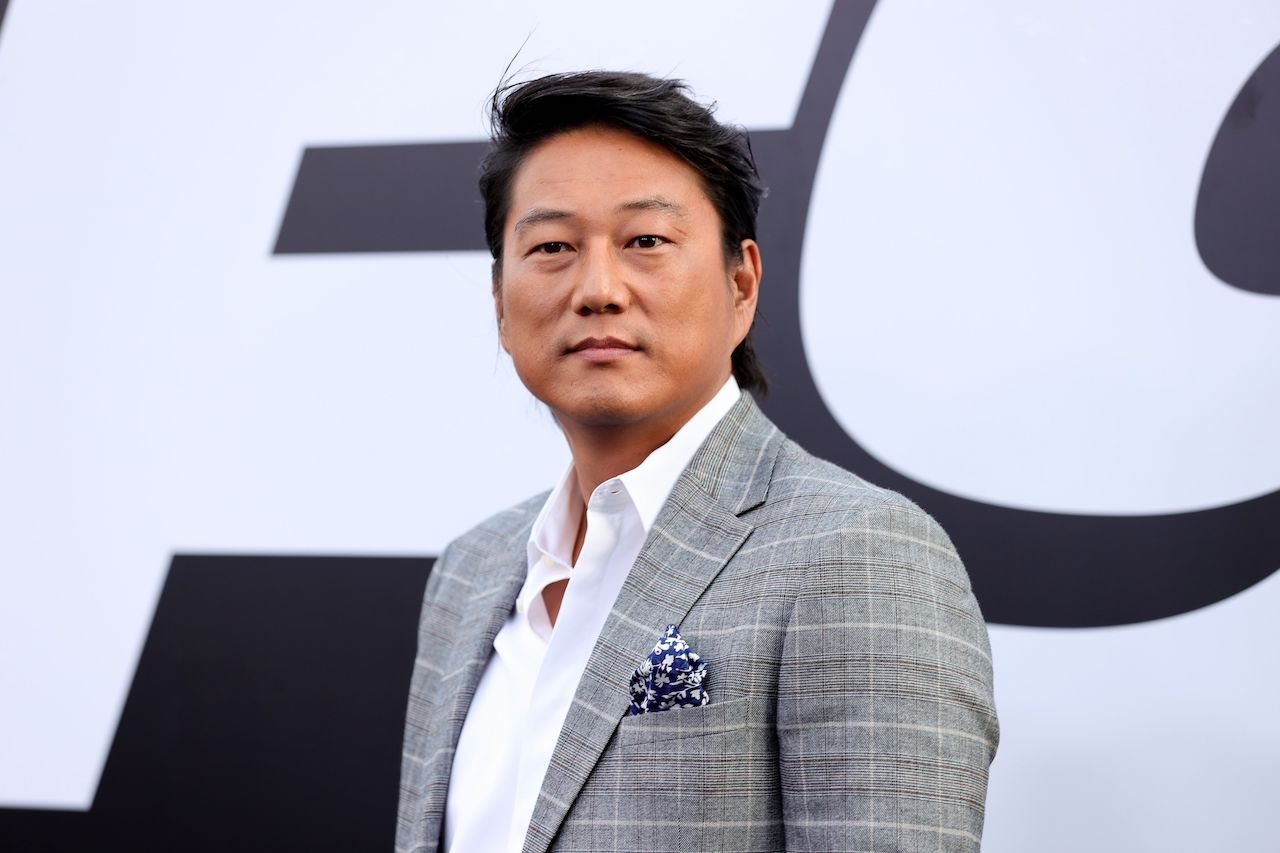 Kang discussed Han's new hairstyle during a recent interview with The Hollywood Reporter, revealing that he had the option to keep Han's hair long throughout the entire F9 movie.  
"I tried a bunch of wigs on because I had to wear wigs throughout the flashbacks, but I could've chosen to have long hair the whole movie," Kang said. "But we had long discussions with the wonderful hair and makeup department that's worked with us since Fast 6, and we all felt like it was appropriate to keep Han's hair short."
Han's short hair symbolizes his evolution as a man
During the flashbacks, Han's hair is much longer because he's in hiding and wants to keep a low profile. However, during the events of F9, he's in a completely different place in life, so his hair has a different look too.
"Anyone with long hair is saying something," Kang said. "It's a statement, and they usually stick out in a crowd, right? And Han is older now. He has to blend in, and he has to look like more of a father figure, so I felt like it was totally appropriate.
As simple as a decision to cut an actor's hair might seem, the process of getting Kang's hair just right was quite meticulous. He worked closely with the Fast & Furious hair and makeup department to find a look that went with his character perfectly.
"Lisa [Tomblin], the hair designer, is just so amazing. She worked on all of the Harry Potter films, and is an amazing, amazing collaborator," he said. "She did a great job finding Han's hair because he's older, and I think it works. And Justin was really pushing, "I want Han to start aging like Paul Newman in Cool Hand Luke and Steve McQueen in Bullitt."
Han's heartbreak over losing Gisele played a role in his short hair
Later in the interview, Sung Kang emphasized how Han's shorter hair symbolizes everything the character has been through. Han is still grieving the loss of his lover, Gisele in Fast 6, so he doesn't have the same carefree look he once donned.
"So the long hair symbolizes carefreeness, but with short hair, there are more wrinkles on his face and heart. He did lose someone, and when a guy is that heartbroken, how does he walk through life? I don't think he's going to go out with flashy long hair anymore," he said.
F9 is now playing in theaters. 
RELATED: 'Fast & Furious' Star Sung Kang Reveals Why Han Is Always Eating Snacks