'Fast and & Furious' Star Jordana Brewster Reveals She Had a Crush on Paul Walker
Even though the Fast & Furious franchise has long been loaded with iconic actors such as Vin Diesel, Dwayne Johnson, Jason Statham, there's one actor who will always be the film series' star to diehard fans. Paul Walker, who tragically died in a car accident in 2013, was the original face of the Fast & Furious.
Walker starred in six of nine Fast & Furious movies and helped establish the film series as a billion-dollar franchise. Throughout the films, actor Jordana Brewster starred alongside Walker, playing his love interest, Mia Toretto.
Even though the two shared many intimate on-screen moments, there was never any confirmation that Brewster and Walker had a relationship in real life. However, Brewster recently admitted that she did indeed have a crush on Walker while the two were working on Fast & Furious films together.
Jordana Brewster had a crush on Paul Walker while they worked on 'Fast & Furious'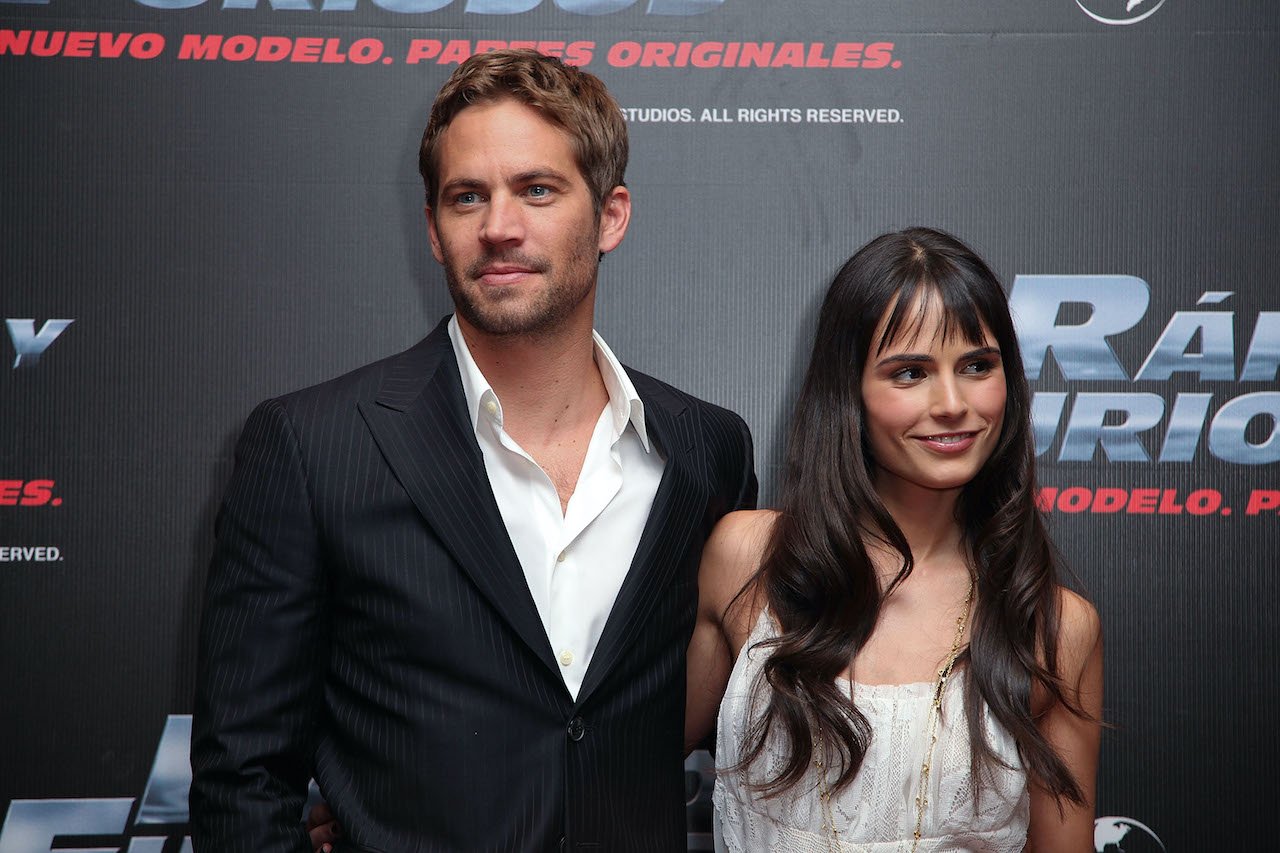 RELATED: Paul Walker Loved Going To Drag Races Long Before He Starred in 'The Fast and the Furious'
Brewster discussed her attraction to Walker during a recent interview with E! Red Carpet & Award Shows after she was told that Walker also had crush on her.
"I didn't know that, I didn't know that," Brewster said, smiling. "I had a crush on him, more after like, from [Fast & Furious] 4 to like 7, I had a crush on him. My guy, yeah."
Even though she never revealed her feelings to him, Brewster is certain Walker knew she had a thing for him.
"I never got to tell him that, but I think on many levels he knew," she added.
Paul Walker was well known for his kind demeanor and giving personality
In a separate interview with UsWeekly, Brewster acknowledged the myriad of reasons why everyone in his life had such a deep love for him, including her.
"I think it definitely came out — I think there was this sort of upsurge of when he passed, everyone sort of came out and talked about the small acts of charity or kindness that he did. And I think everyone felt so much because he spoke to so many. Because he was so humble and was such a cool guy, and he was just so wonderful. And I think he had this universality about him," Brewster said.
Jordana Brewster's fondest memory of Paul Walker is from a 'Fast Five' action scene
When asked what her favorite memory of Walker was during an interview with Entertainment Tonight, Brewster brought up an intense action scene she had to shoot with him for Fast Five.
"Throughout the whole franchise, my favorite movie was in Fast Five, where we were jumping in the favelas of Brazil. And I was so nervous because one day I had this harness waiting for me, and I was like, 'What is this for?'" Brewster recalled. "And we had to do this massive jump."
According to Brewster, Walker's calm, reassuring attitude helped her get through the stressful moment, further adding to her appreciation for him.
"And Paul was just like, 'I got you,'" she continued. "And there was no way to not feel safe and comfortable with Paul, and I think that's the energy that everyone felt. So yeah, he made me feel very safe."
F9 is now playing in theaters everywhere.