'Fast & Furious': Vin Diesel and Paul Walker Used To Play 'World of Warcraft' Together To Unwind After Shoots
For several years, Vin Diesel and Paul Walker formed one of the most formidable on-screen tandems in Hollywood. The two actors anchored down the Fast & Furious franchise, which has become one of the most successful film franchises of all time.
Diesel and Walker worked together on seven Fast & Furious films before Walker's death in 2013. The two developed a close bond while working on the franchise together, and Diesel still speaks glowingly of Walker every chance he gets.
While promoting the upcoming ninth film in the series, F9, Diesel recently looked back on some of the intimate moments he and Walker shared while filming earlier Fast & Furious films. Specifically, he recalled playing a popular video game, World of Warcraft with Walker in between their shoot days.
Vin Diesel and Paul Walker played 'World of Warcraft' after long filming days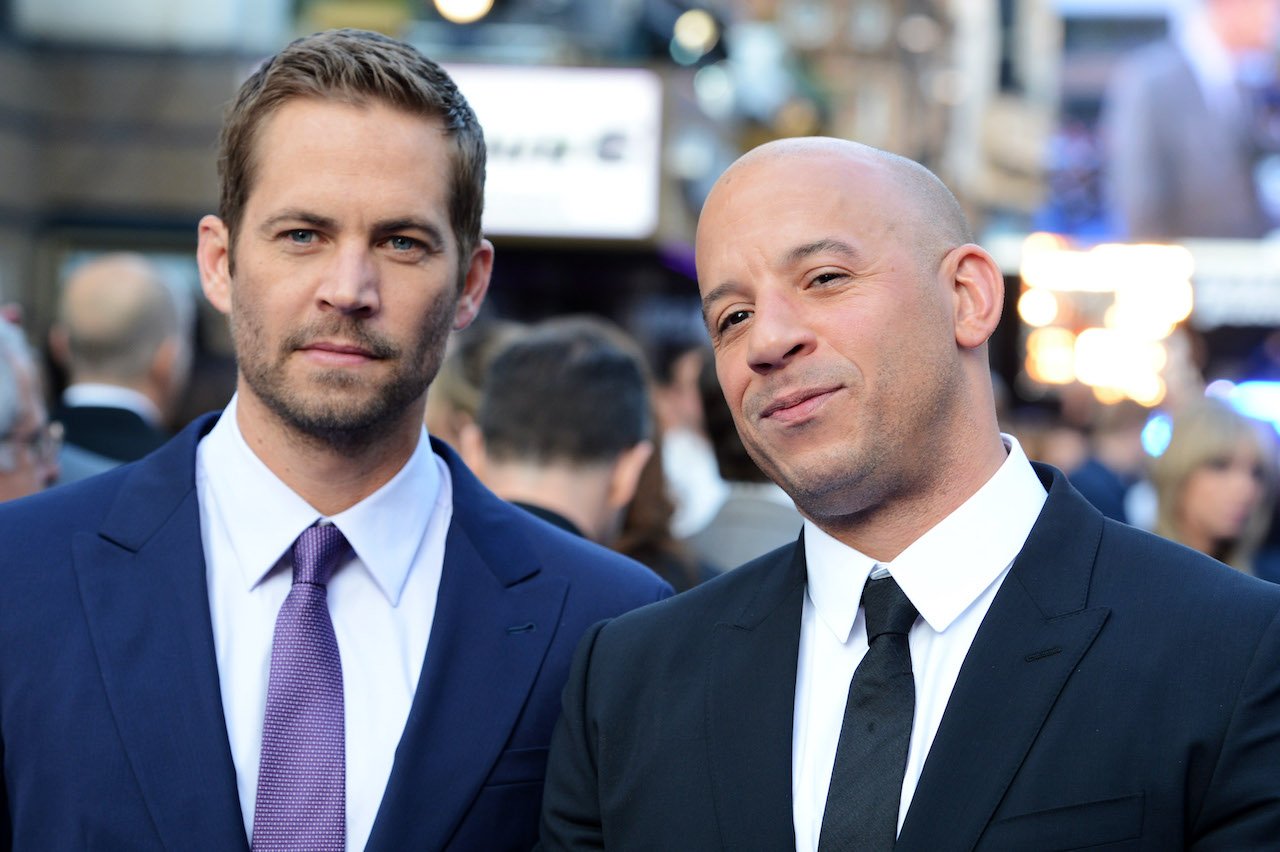 RELATED: Paul Walker: What Was 'The Fast and the Furious' Actor's Net Worth at the Time of His Death?
Diesel talked about his friendship with Walker during a recent interview with Men's Health. During the conversation, he revealed that the two of them would frequently play World of Warcraft against strangers when they were done shooting for the day. Regardless of whether they were on set, at home, or anywhere in between, the two always made time to pick up their controllers and unwind. 
"No one in the world knew that they were playing Dom and Brian," Diesel said about their anonymous online competitions.
Paul Walker loved it when people on the street called him 'Brian'
Later in the interview Diesel recalled a moment after one day of playing, when he and Walker went to a corner store. It was there that he realized how much Walker loved his role in Fast & Furious.
"We were in this bodega—we walked into this bodega, and people just cannot believe that Dom and Brian are walking into a bodega. We were going to some birthday party or something for someone in the cast, and the—one of the guys said, 'Brian.' One of the guys called him Brian. And when we left, and we were in the car, he said, 'That's my favorite thing. It's my favorite thing when people call me Brian.'
The moment with Walker might seem small to the average person, but Walker's comments only increased the amount of love he already had for Walker.
"It always stuck with me. Because he was so adamant about it. To him it was a beautiful compliment," Diesel said. "I still think about it to this day, because it just says so much, that there was so much pride in this iconic character he created. It was his creation, his superhero, and that moment represented a simpler life, I guess.
Vin Diesel feels motivated to make the final 'Fast & Furious' film great
After Walker's death in 2013, the Fast & Furious franchise went on to produce two more films, with F9 being released on June 25. According to Diesel, there are plans to produce one more movie, and Walker's memory makes him feel more inspired than ever to make it great.
"It made me want to protect that even more, because that mountain looming that is Fast 10—that's what we promised each other, that we would take this franchise and end it at Fast 10."