Favorite Kids' Halloween Movies Ranked by State
Gathering the kiddos to go trick or treating has become tradition, but so has watching Halloween-themed movies and TV shows. Throughout October, ghoulish and scary fare takes over TV screens at home and school, feeding kids' appetites for spooky characters and fun mysteries. And apparently, there's a pattern with children. Some like Gremlins, and more love Hocus Pocus.
USDish discovered which movies ranked the most in searches for kids during Halloween and broke the information down by state. Here's which flicks are the favorites where you live.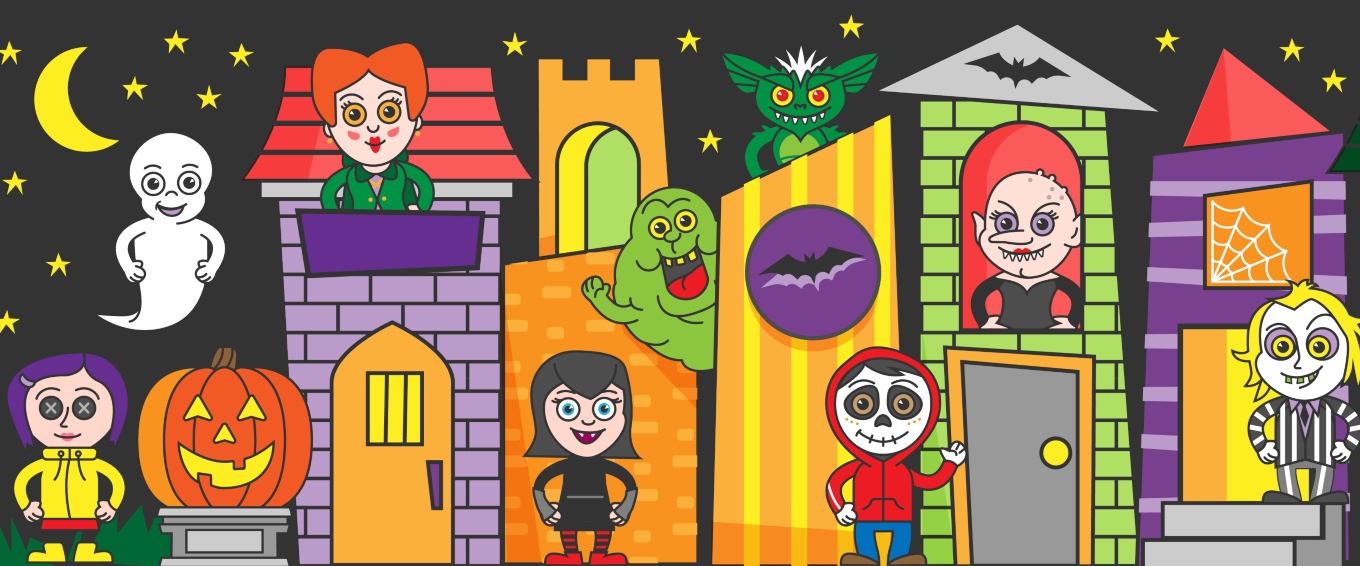 'Scooby-Doo' rakes in the most states
What is it about Scooby-Doo? The 2002 film is a fan-favorite in 13 states, with children overwhelmingly watching it each Halloween. According to USDish, Alabama, Alaska, Indiana, Iowa, Kansas, Louisiana, Michigan, Minnesota, Mississippi, Nebraska, North Carolina, Ohio, and South Carolina keep Scooby in heavy rotation.
'Coraline' is in second place with 10 states
Arizona, California, Georgia, Illinois, Kentucky, Nevada, New Jersey, New York, Utah, and Washington love Neil Gaiman's movie adaptation of his famous book.
'Ghostbusters' ranks in 8 states
Slimer and the rest of the Ghostbusters gang mesmerize kids in Idaho, Missouri, New Hampshire, Oklahoma, Pennsylvania, Tennessee, Virginia, and Wisconsin.
Say 'Beetlejuice' 5 times in these places
Quirky, funny, and only slightly scary, Beetlejuice brings Halloween joy to children in Arkansas, Colorado, Delaware, South Dakota, and Vermont. A cult classic, the 1988 film maintains an 85% rating on Rotten Tomatoes. It's showtime!
'E.T.: The Extraterrestrial' phones home with 4
Steven Spielberg's classic surges in search during Halloween in Florida, Hawaii, Maine, and Maryland.
'Hocus Pocus' is beloved in the Northeast
This makes sense! Hocus Pocus is popular in West Virginia, but also Rhode Island, Connecticut, and Massachusetts where the film takes place.
The Southwest digs 'Coco' in 2 states
Though it's popping in only two states — Texas and New Mexico, — Coco is a wonderful movie that's available on Disney+ right now.
5 movies can only claim 1 state each
Halloweentown has its cult fan base, but the movie series is beloved by kiddies living in Oregon. There's a similar result in Montana with The Addams Family. North Dakota is the only place Gremlins rule, and The Witches film is popular in Washington, D.C. Go figure. Hotel Transylvania ranks once in Wyoming.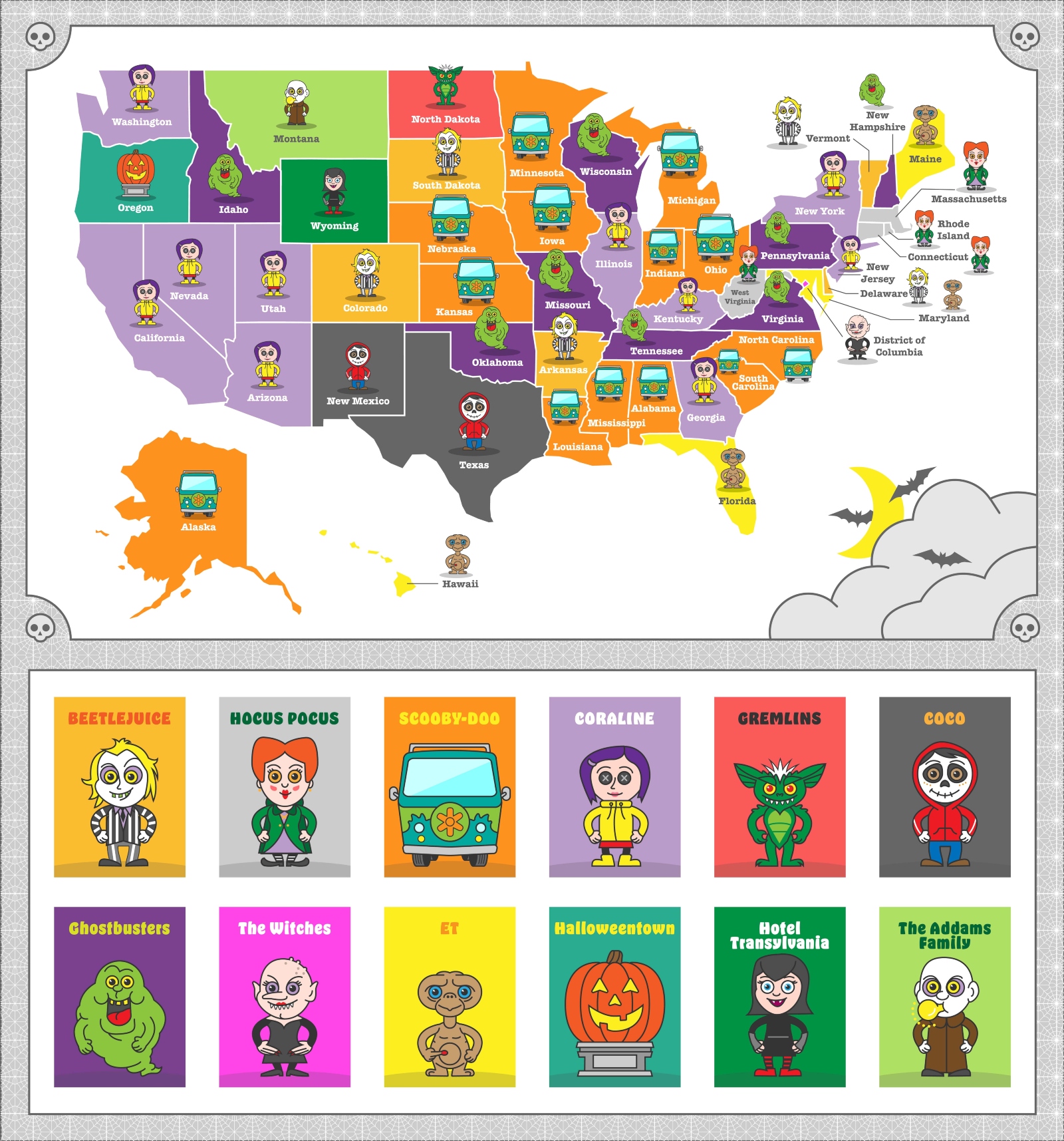 How did USDish figure out their calculations? According to their media release, the company explained they researched keywords for each region. "To identify each state's most googled spooky movie for kids, we gathered a list of kids Halloween movies rated PG or G. Then, we used SEMRush to find the movies that had the highest keyword search ranking. Finally, we input the movie names into Google Trends to find each state's most searched movie."
The majority of these films play on cable networks during Halloween or are accessible on various streaming platforms, including HBO Max, Disney+, Netflix, Paramount+, and Amazon Prime Video.