'FBoy Island': CJ Franco Reveals What She Did Behind the Scenes to Get More Time With the Men
Model CJ Franco is part of the cast of FBoy Island Season 1. The HBO Max series comes from reality TV mastermind Elan Gale and seeks to answer the question: Do nice guys really finish last?
As a reality dating series, the cast didn't have a lot of time to spend together. But according to Franco, she and her fellow female cast would do one thing behind the scenes to get more time with the men of FBoy Island.
[SPOILER ALERT: Spoilers ahead for FBoy Island Season 1].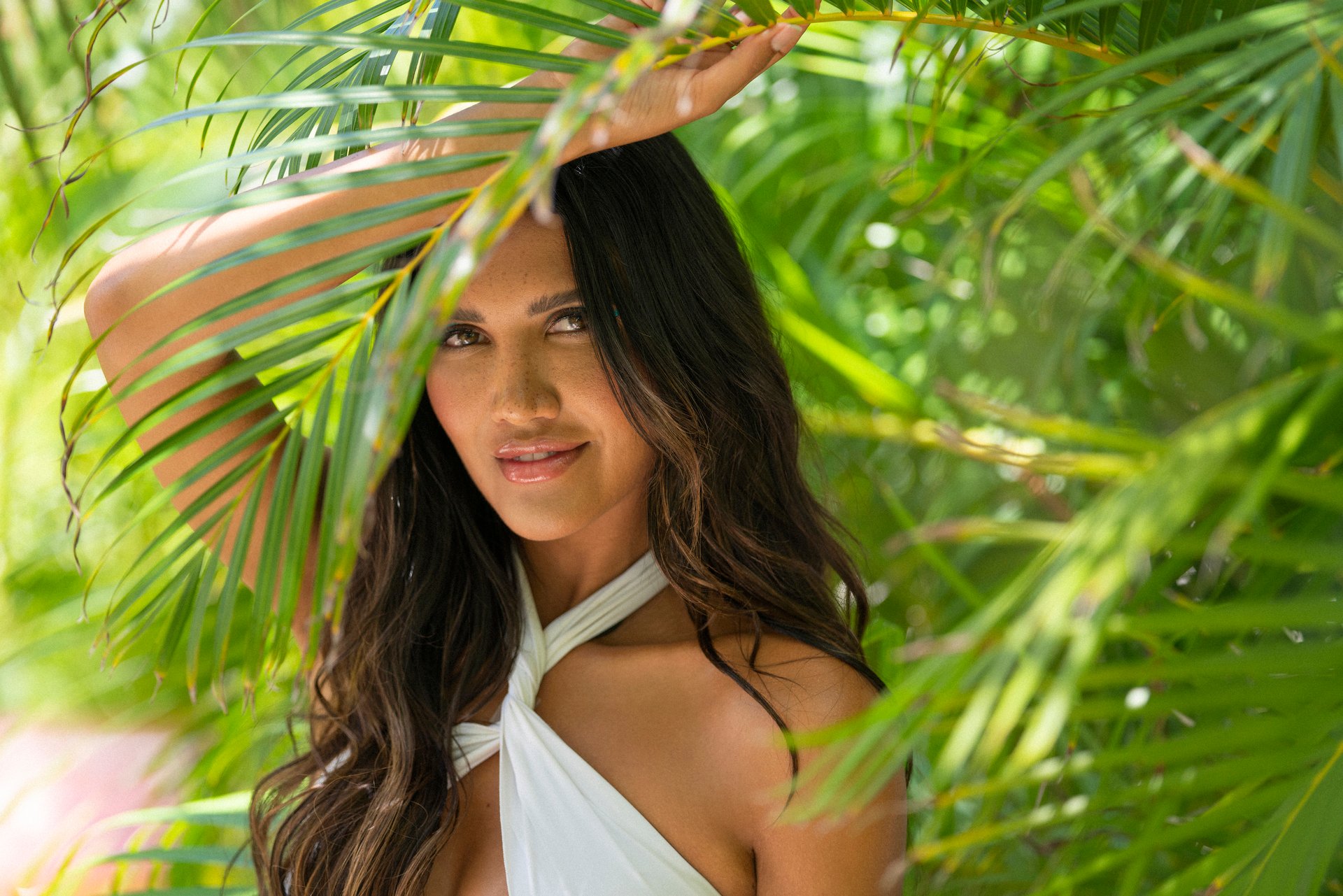 'FBoy Island' is a dating show on HBO Max
Former Bachelor producer Gale brings us FBoy Island, a dating series set on a tropical island with three young women looking for love. Unlike The Bachelorette, which features a cast of guys who are "there for the right reasons," FBoy Island purposefully cast "f—boys" and "nice guys" for the show.
In FBoy Island Season 1, twenty-four men competed for the hearts of Franco, Sarah Emig, and Nakia Renee. Twelve of those men were self-proclaimed "FBoys," and the other 12 were "nice guys." 
A relationship wasn't the only prize at stake. In the end, a $100,000 cash prize was also on the line. But before they could get there, the men and women of FBoy Island had to get to know each other first.
CJ Franco says she would 'rebel and sneak back to hang out with the guys' on 'FBoy Island'
Getting to know a group of 24 men is intimidating. And if we know anything about reality dating shows, that time is precious and limited. 
During an interview with Maxim, Franco reveals what she did to get more time with the men of FBoy Island Season 1. "We broke out…a lot!" she tells the outlet.
"The guys are very entertaining," the reality star adds. "When it would come time to go back to our beautiful villa, the girls and I would sometimes rebel and try to sneak back to hang out with the guys." 
Franco has the battle scars to prove it, too. "We actually got caught once trying to climb out of the window from our dressing room!" It's unclear how much extra time Franco got to spend with the men of season 1.
How did 'FBoy Island' Season 1 end?
At the end of FBoy Island Season 1, fans learned the cash prize wasn't solely for the men. If the women chose a "nice guy" who wanted to pursue a relationship, the couple would leave together, each winning $50,000. But if they chose a "f—boy," he could choose to split the money or take the $100,000 for himself.
In the end, Franco chose "New Jared" (Jared Motley) instead of Casey. Renee chose "OG Jared" (Jarred Evans), who decided to split the cash. And Emig chose Garrett — the king of the "FBoys."
RELATED: 'FBoy Island': Why Do They Censor 'F—boy' on the HBO Max Show?
"This has been a marathon," Garrett said. "I can't wait to get out of here with $100,000, no strings attached." But there were strings because this is reality TV, after all. Host Nikki Glaser delivered the final blow, announcing the winnings would go to a charity of Emig's choosing. 
'FBoy Island' Season 2 is confirmed 
HBO Max has ordered a second season of FBoy Island, according to Deadline. Season 2 will feature a new group of "nice guys" and "FBoys."
"The response to FBoy Island has been incredible, and we can't wait to dial up the volume," says Jason Goldberg, Executive Producer and Chief Creative Officer at STXalternative. HBO Max's Jennifer O'Connell also promises "even more big twists" and the return of Glaser as host. Stay tuned to Showbiz Cheat Sheet for updates on FBoy Island Season 2. 
FBoy Island Season 1 is streaming on HBO Max.