'FBoy Island': Did CJ Spoil the Ending for the HBOMax Dating Show?
The final four episodes of HBO Max's reality TV dating show FBoy Island just dropped on Aug.12, but did one of the contestants spoil the ending? CJ Franco, Sarah Emig, and Nakia Renee were the three women trying to find love on executive producer Elan Gale's latest take on reality TV dating.
Tasked with weeding out the "nice guys" from the self-proclaimed "FBoys," Franco was supposedly there to find love. However, a dinner date with a famous celeb made fans wonder otherwise.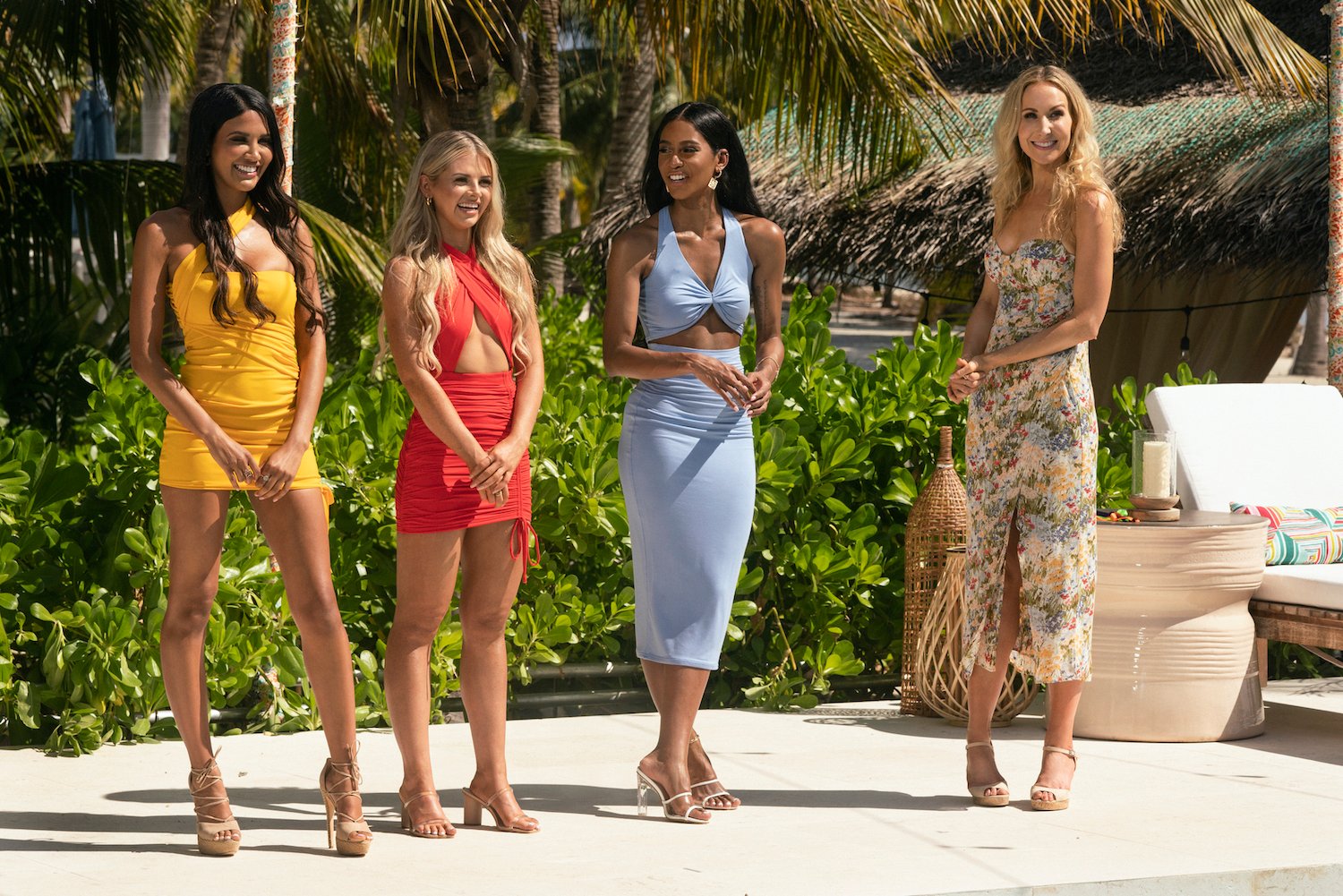 Who is CJ Franco?
Content creator and model Franco joined FBoy Island Season 1. According to People, "CJ enjoys dabbling in full bottle wine tasting and shamelessly taking photos at all of Los Angeles' trendy hiking spots. She signed on to FBOY Island because her therapist thought it would be a good exercise in mental endurance and resilience. Plus, she has a history of taming FBoys."
Franco had no qualms about jumping right into getting to know all the men. The possibility of one being an "FBoy" didn't give her any pause. She recently told the New York Post, "I think a lot of the FBoys are like un-renovated houses," she said. "Great bones, a lot going for them, but it will take a lot of money and time to fix that up."
Male contestant Casey Johnson, who also goes by CJ, was instantly attracted to her, and the spark even seemed reciprocated. After a night alone, Johnson became too overbearing for Franco's liking and she gave him the boot from her room. After photos popped up on the internet of her with a particular celebrity, some fans wondered if there would be a chance for both CJs to rekindle their spark on the show.
RELATED: 'The Bachelor' Fans Need to Watch HBO's 'FBOY Island' for These 3 Twists
Did Franco spoil the finale 'FBoy Island?'
The FBoy Island cast member is no stranger to the spotlight. In 2017, she was spotted with director Len Wiseman, Kate Beckinsale's ex-husband, in the weeks leading up to his divorce. Then in June of 2021, she was snapped by the paparazzi going to dinner with actor Taye Diggs. Fans of the show immediately started to work out a timeline of the dinner date and when the show was filmed.
RELATED: 'FBoy Island': Divij Vaswani Reveals How to Easily Spot an 'FBoy' in the Wild
Internet sleuths put together a timeline
If she was on a date with Diggs, fans assumed she didn't match with anyone on the show, spoiling the finale. The reality TV show was filmed in the Cayman Islands in March and April of 2021. Others wondered if her date with Diggs was a ploy to throw viewers off track. This could be to make them believe she was single. That theory seems to be incorrect, though, as she hasn't been seen with him since.
The finale of FBoy Island Season 1 is now available. Those wondering need to flip to HBO Max to see whether or not Franco spoiled the ending.