'FBoy Island': Does Garret Morosky Have a Secret Alliance with Lauren Coogan of 'Love Island?'
If you've watched any episodes of HBOMax's new reality tv show, FBoy Island, then you're probably familiar with one contestant in particular. Garrett Morosky showed up to FBoy Island with a bang and is now easily one of the most notorious men on the show. 
Morosky wasn't shy about discussing his "FBoy" tendencies with the camera. He made it clear from the first episode that he was there for the $100,000 cash prize. However, Sarah Emig, one of the three female contestants on the show, was drawn to him immediately.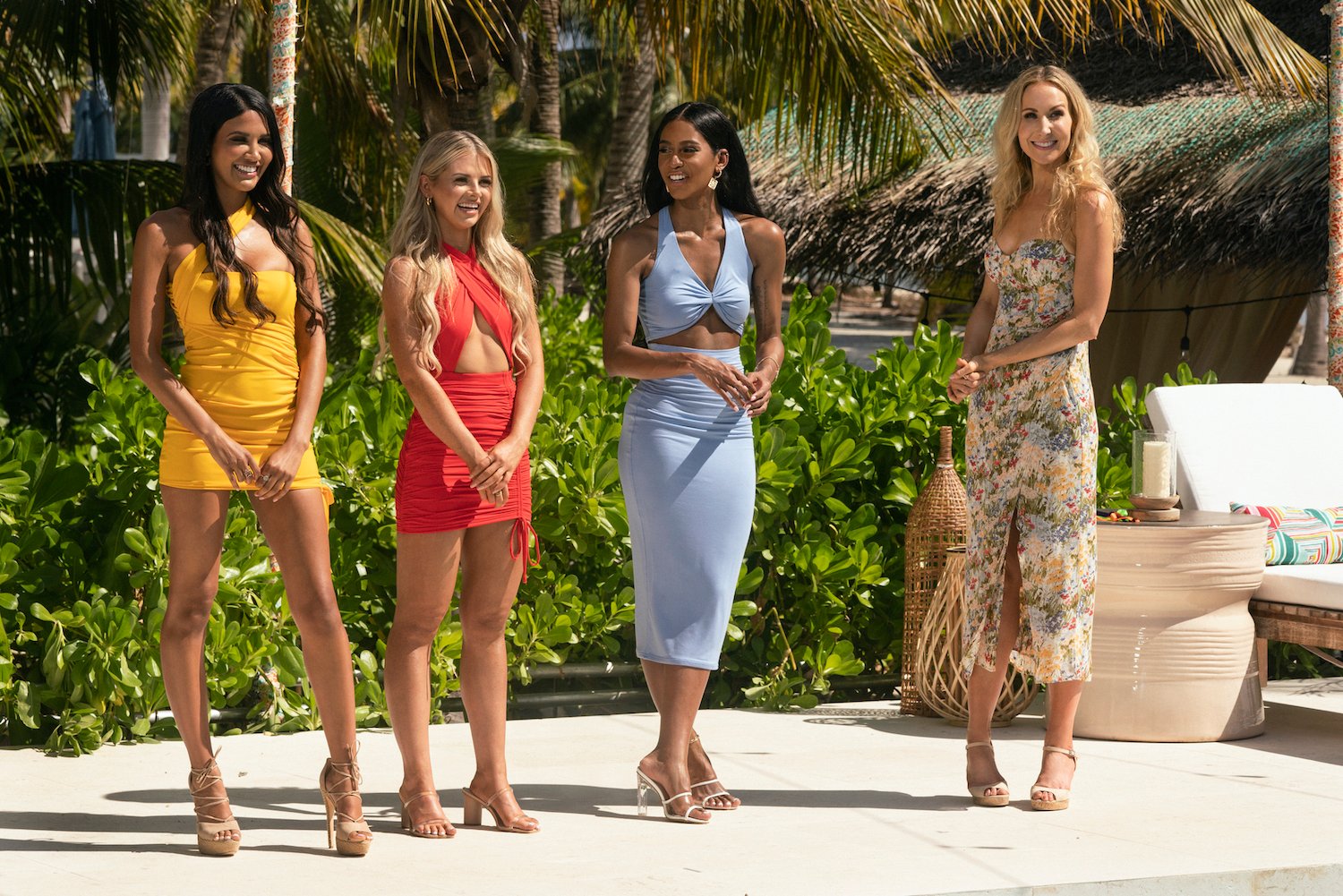 Who is Garrett Morosky?
While most of the men on FBoy Island try to keep their true identities of self-proclaimed Fboys a secret, Garrett confesses in the first episode. Of course, fans didn't need a lot of help spotting any of his "FBoy" ways. He tells the audience he'll choose money over love every time. According to Bustle, If the ladies are looking for a relationship with Morosky, "Be genuine, goal-oriented, and an absolute freak in bed."
Morosky, born in Pittsburgh, currently lives in Los Angeles, California, and is 28 years old. The reality show calls him a "cryptocurrency guru" when he's does interviews, but he refers to himself as an entrepreneur and accredited investor.
RELATED: 'FBoy Island': Why Do They Censor 'F—boy' on the HBO Max Show?
Morosky's connection with Sarah Emig
It didn't take long for Morosky to make his way over to Sarah Emig. He was the first of all the male contestants she asked on a one-on-one date. The two enjoyed some alone time on a yacht, and Morosky told Emig a few things about his past. He and his sister were adopted from Russia, and his sister is deaf.
Emig was even more smitten with Morosky after their date. She even goes as far as to say that she thinks he's one of the men in the "nice guy" category on the show. However, it only takes a few more episodes before one of the other contestants blows his cover. In his goodbye speech, Matt Chamberlain informs the girls that Morosky has had a girlfriend the entire time he's been on the show.
RELATED: 'FBoy Island': Why a Former 'Bachelor' Producer Created the Antithesis of the ABC Dating Show
Fans discover the 'Love Island' connection
Morosky quickly explained to Emig that they split just before filming the show. He was still high on Emig's list of potential suitors. However, when host Nikki Glaser gives the women access to the internet to snoop on the guys' social media, things take a turn. The women quickly discover a woman in several photos on Morosky's Instagram.
The woman in question? Lauren Coogan. When Emig has a chance to video chat with Coogan, she explains the breakup was mutual. The call was enough to calm Emig's fears, and she decided to give Morosky another chance.
If there's one thing fans know how to do, it's their research. News quickly surfaced that Coogan is a late contestant on another reality dating show, Love Island. This show also has money at stake, which caused fans to raise a few eyebrows.
According to Men's Health, "The reality TV crossover has viewers confused regarding the truth behind their relationship–some even believing Garrett and Lauren are in cahoots to win the cash prize on FBoy Island and return home with each other."
Fans can find out now if Morosky and Coogan had a secret alliance all along. All episodes of the show are currently streaming on HBOMax.