'FBoy Island': Some Fans Believe Garrett Morosky Should've Actually Won the Money
The last four episodes of reality TV dating show FBoy Island Season 1 dropped on HBOMax on Aug. 12, and some fans weren't necessarily happy with the ending. Some fans believed the surprise twist was actually unfair.
The show's premise involves three female contestants who weed out the "nice guys" from the "FBoys." If an "FBoy" makes it to the end, he's promised a $100,000 cash prize. If he decides to stay in the relationship with the woman who chose him, they split the money. If he decides to break off the relationship, he supposedly keeps the cash for himself.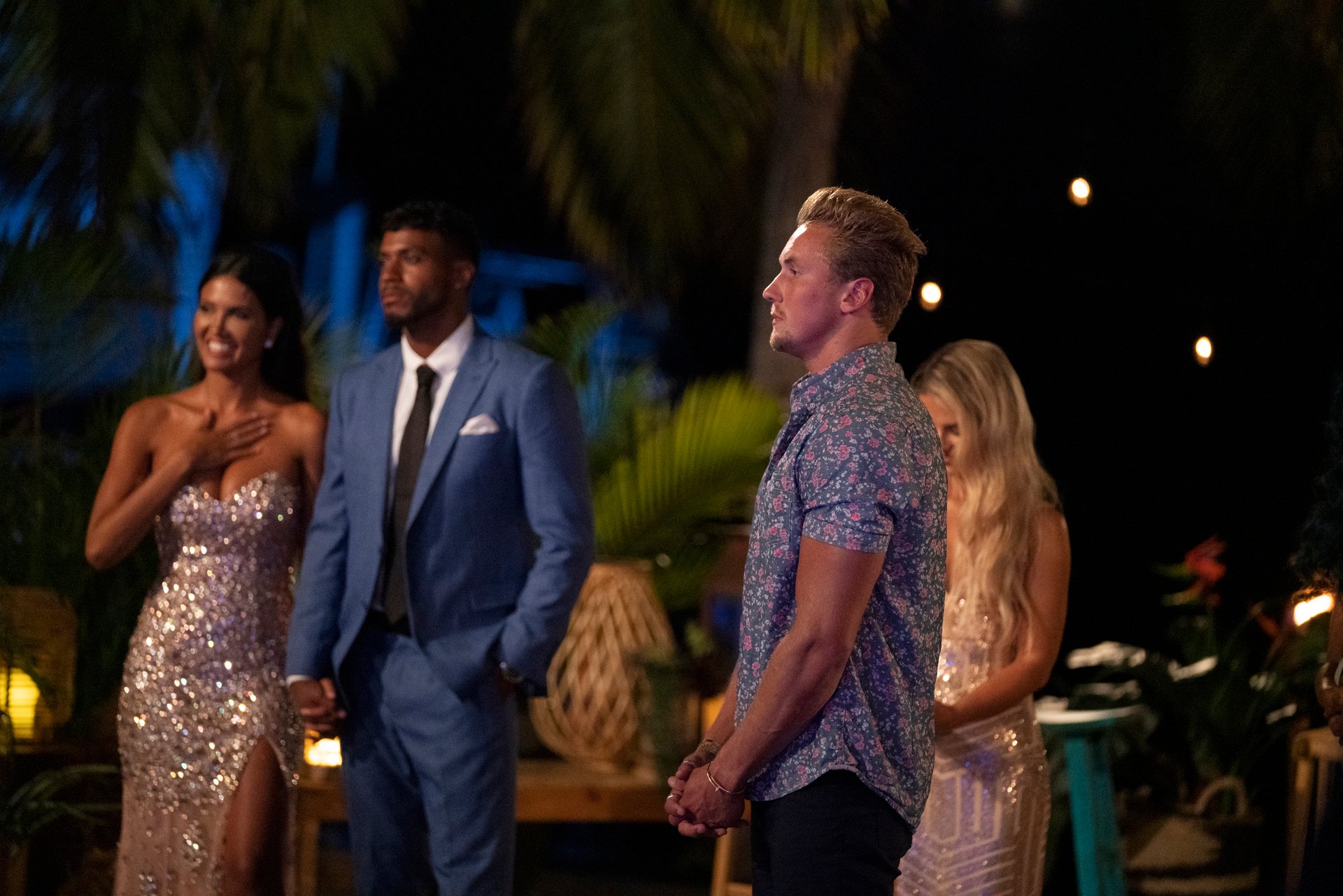 'FBoy Island's' finale had a big twist
Throughout season 1 of FBoy Island, fans and contestants alike thought there were two ways "to win" the game. However, host Nikki Glaser threw one final kink into everyone's plans. After "FBoy" Garrett Morosky successfully conned Sarah Emig into believing he had changed for the better, he showed his true colors. Morosky chose to break off the relationship and take the money and run.
Glaser had other plans for season 1's number one villain. Instead of getting to keep the money like he was told, Glaser explained that, instead, he had to donate every last penny to a charity of Emig's choosing.
Morosky looked shocked, as did all of the other cast members who made it to the finale. As a show that made it clear, the only rule is that there are no rules, no one should be surprised. Despite this, some fans still thought the change was unfair.
RELATED: 'FBoy Island': Garrett Morosky Implies He Still Has a Shot at Dating Sarah Emig
What some fans had to say about the twist
Morosky might be a picture-perfect "FBoy," but a handful of fans still thought he should've been the one to take home the cash prize. One Redditor said, "The dude is a frat star classic f—boy. But the rules of the game were laid out and he did what he had to do to win. Sarah had ample opportunity to see the fboy in Garrett and she ignored the signs. Pulling the money away from him was not at all the delicious moment the show wanted it to be."
Another Redditor had this to say, "The premise of the f—boys being able to choose the money was the whole reason the show was fun…..I don't understand why they would do this! Plus it's not like Sarah didn't have PLENTY of forewarning. Justice for Garrett."
RELATED: 'FBoy Island': Did CJ Spoil the Ending for the HBOMax Dating Show?
Why some fans believe Morosky got what he deserved
Not everyone was upset. Some fans believe Morosky got precisely what he deserved, like this Redditor. "Honestly I enjoyed seeing things end as they did. I was expecting Garret to get the money and it made my blood boil to know he won and Sarah let him win, but it was also super satisfying for me when they took it away from him. According to Mark they wrote the contracts in such a way that stuff like that was ambiguous and they had already pulled these "gotcha" moments before. Sure it would have still be good to see him win but the show was always against the fboys to begin with."
Whether you agree or disagree with the ending, FBoy Island is proving to be a new guilty pleasure. All episodes of FBoy Island Season 1 are streaming on HBOMax.