'FBoy Island's' Nakia Renee and OG Jared Officially Call It Quits
FBoy Island fans have been keeping their eyes peeled for any updates on the reality TV dating show contestants. Garrett Morosky, the villain of season 1, has managed to stay in the news with the on-again, off-again status of his relationship with Sarah Emig. CJ Franco and Jared Evans are confirmed to still be together, but not much has been heard from Nakia Renee. That is, until now.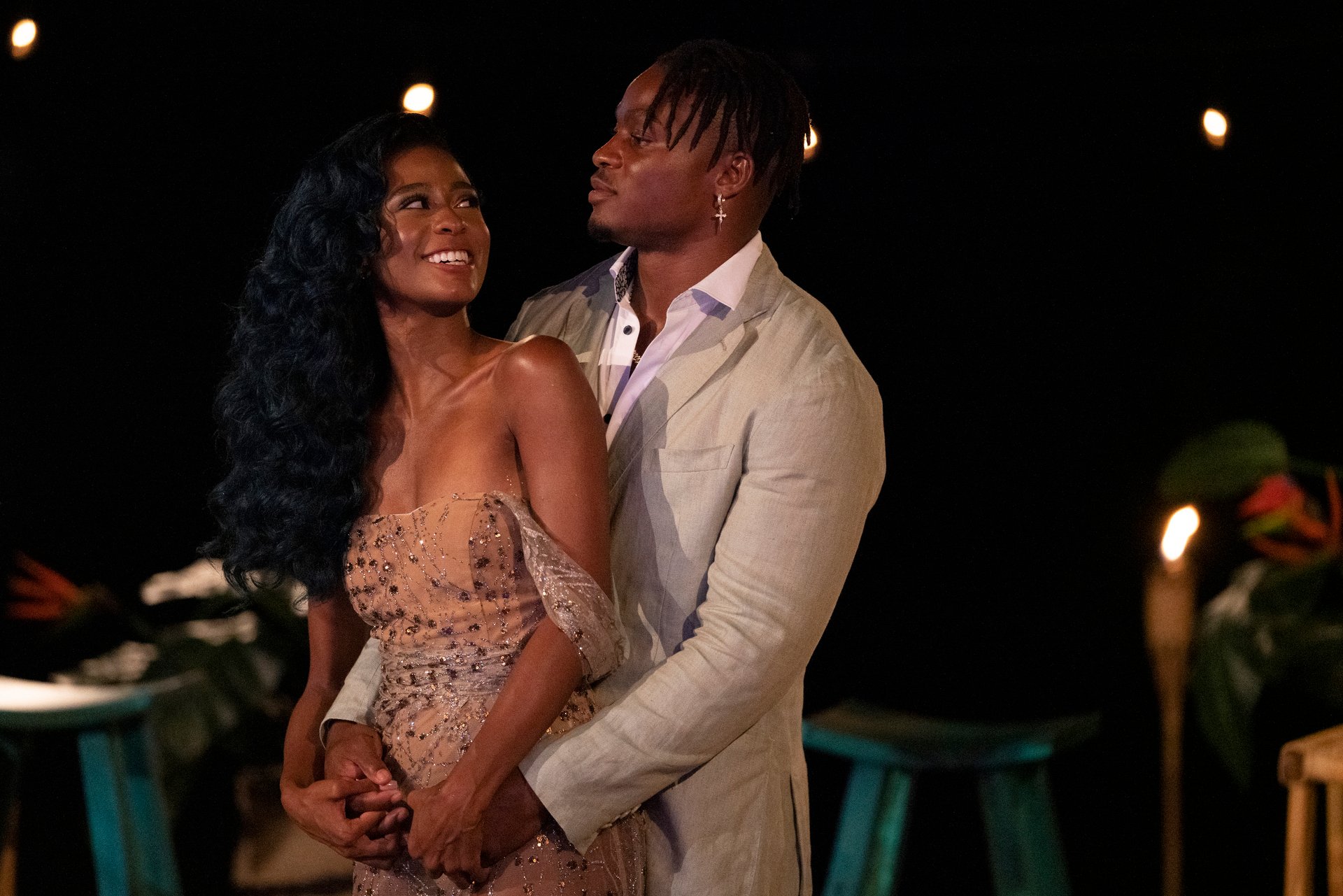 Nakia Renee and OG Jared have called it quits
The show, which premiered on HBO Max in July 2021, had three women tasked with weeding out the self-proclaimed nice guys from the self-proclaimed "FBoys." At the conclusion of the show, they each chose one man to continue a relationship with. 
Renee chose Jared Motley, better known as OG Jared. Despite the fact that Motley was one of the self-proclaimed "FBoys," Renee thought the two had a shot at making it outside of the confines of the reality show. However, it turns out that was not the case.
In a video posted in the FBoy Island subreddit, a Reddit user posted a video of Renee herself talking about the reasons the couple didn't make it in the long run. She says to the camera, "Things didn't work out between him and I. We're kind of going in two different directions as far as like what we want."
The 28-year-old makeup artist from Los Angeles also points out that the relationship between the two contestants wasn't just for show. "It was a real relationship. It was not just for the camera. Just like in any other real relationship he tried, I tried, and it just didn't work."
'FBoy Island' taught Renee an important lesson
Renee's time on the show wasn't bad, however. She talks about one of the most important lessons being a contestant on the show taught her. "It made me realize how important it is to take your time and get to know people when you're dating them."
FBoy Island gave the women several opportunities to spend one-on-one time with the men they felt like they were developing feelings for. Renee spent a lot of her time with Motley, but audiences were still mildly shocked when she chose him. He came on the show as a self-proclaimed "FBoy" but did end up professing his love for her before the season 1 finale.
No hard feelings between Renee and Motley
As for a dramatic ending to the relationship, it looks like audiences can look elsewhere. Renee says she wishes Motley the best as the two move on.
There is no word on whether or not Renee will pursue more chances at love on a reality TV show. We do know that FBoy Island has already been renewed for a second season. 
From a recent interview with "FBoy" Peter Park, we also know he's up for an entire season set in Limbro, which we would totally watch. As for right now, fans of the show will just have to wait. In the meantime, everyone can enjoy rewatching all 10 episodes of FBoy Island Season 1 on HBO Max.