'FBoy Island': Sarah Emig Won't Accept Apology from Garrett Morosky
HBOMax's latest reality TV dating show FBoy Island hasn't lacked in the drama department. In fact, it seems like more drama is happening off the show now that the finale has aired than when it was recording. 
FBoy Island Season 1 had three women on the show whose mission was to weed out the self-proclaimed "nice guys" from the self-proclaimed "FBoys." The show didn't reveal the men's statuses upfront, and the women had to use their intuition to figure out what type of guy they were getting to know. However, the show made it clear from the beginning that there were no rules and the game could change at any time.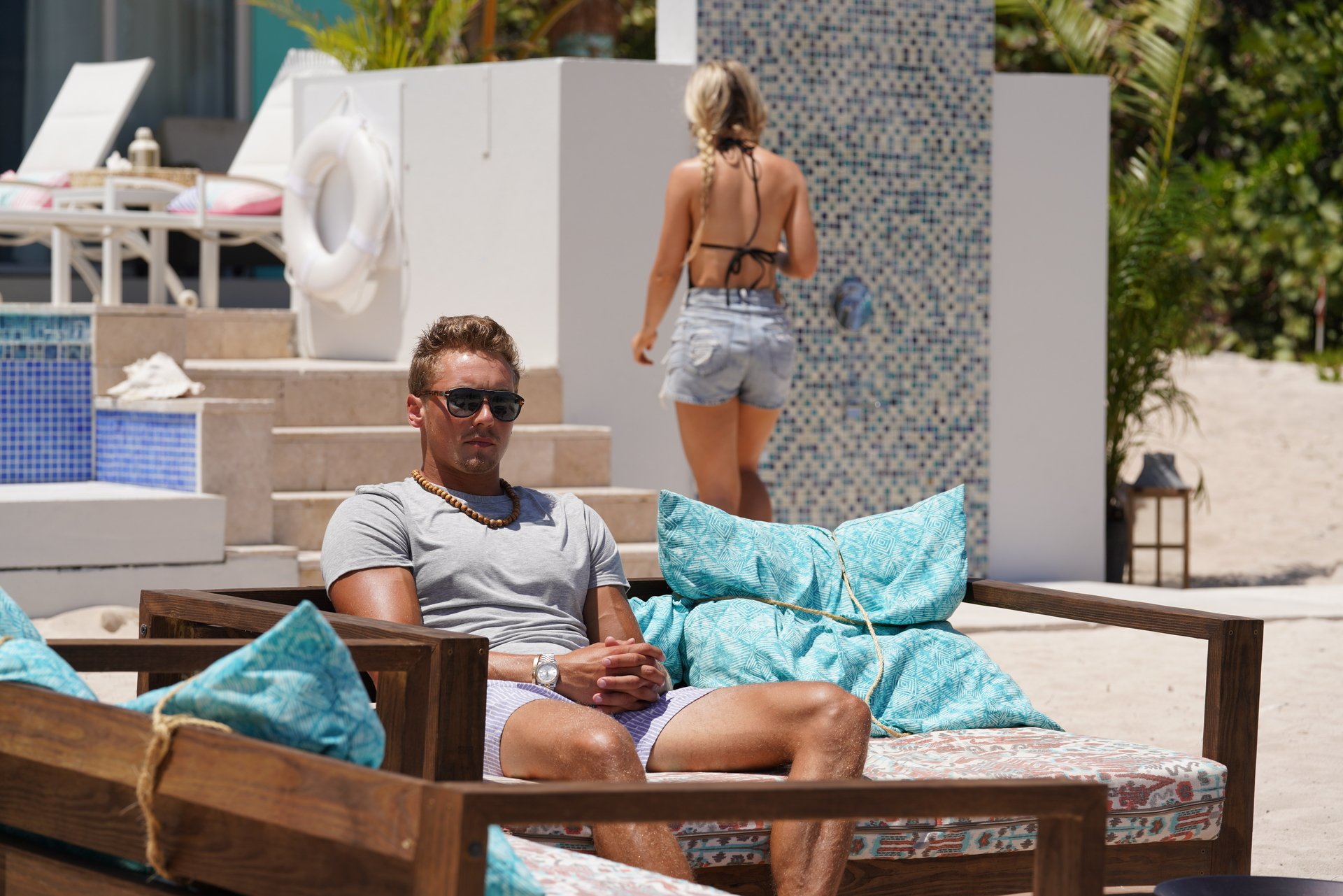 How Garrett Morosky confirmed he was an 'FBoy'
Easily the biggest villain on the show, Morosky told everyone who would listen that he was an "FBoy" and had no intentions of trying to build a relationship out of the experience. In one episode, the "FBoy" stated that he would choose money over love every time. However, Morosky did put on quite a show and conned Emig into thinking he had changed. Granted, there was a $100,000 cash prize at stake for him if he succeeded.
Emig chose Morosky to continue a relationship outside of the show in the season finale, but he turned her down. He opted for the cash prize for himself. However, in a last-minute change of rules, host Nikki Glaser told Morosky he wouldn't be taking the cash home. Instead, he had to donate all of it to a charity of Emig's choosing.
Morosky's supposed upcoming apology to 'FBoy Island' co-star
Fans are conflicted on whether or not they liked this twist. Some fans agreed with executive producer Elan Gale's line of thinking. He didn't think that "FBoys" should be rewarded.
In an interview with TVLine Gale said, "We wanted to give them an opportunity to show reform, but we also wanted to be OK if they didn't. We didn't want there to be a way for an fboy to actually win the game. That would run counter to the ethos of the show."
Others thought the switch was unfair as Morosky played the game as the show producers told him. They didn't change the rules until after he won.
Regardless of which side of the fence fans are on won't change the results. Morosky recently spoke with TMZ about his decision. He expressed a little bit of remorse and implied an apology was coming for Emig, but he also hinted that the two might be going on a date soon.
Emig isn't ready to forgive and forget
Morosky might be ready to move on and patch things up with his FBoy Island co-star, but Emig isn't there yet. TMZ recently ran into Emig and her fellow co-star CJ Franco in Beverly Hills. The publication asked her what she thought about Morosky's supposed apology and possible date. 
According to TMZ, "Garrett has, in fact, reached out to patch things up — but it's clear she's not ready to hear it. She still has strong feelings about how Garrett left her hanging at the end of the HBO Max show. She says Garrett really did her dirty, and for that reason alone … she won't be breaking bread with Garrett." This doesn't seem like a surprising reaction from Emig, considering her response to Morosky's decision on the show. 
FBoy Island Season 1 is currently streaming all episodes on HBOMax.