'FBoy Island' Stars Sarah Emig and Garrett Morosky Busted Hanging Out
If you've watched the new reality TV dating show FBoy Island on HBOMax, you're familiar with all the twists and turns of the show. The running theme is that the only rule is there are no rules, and things can change at the drop of a hat.
Producer Elan Gale stuck to this plan and, at the last minute, pulled one last switch on contestants. While "FBoy" Garrett Morosky thought he was going to walk home with a cool $100,000 cash prize, host Nikki Glaser said not so fast. Instead of being rewarded for his "FBoy" behavior, he was forced to donate it to a charity of Sarah Emig's choosing.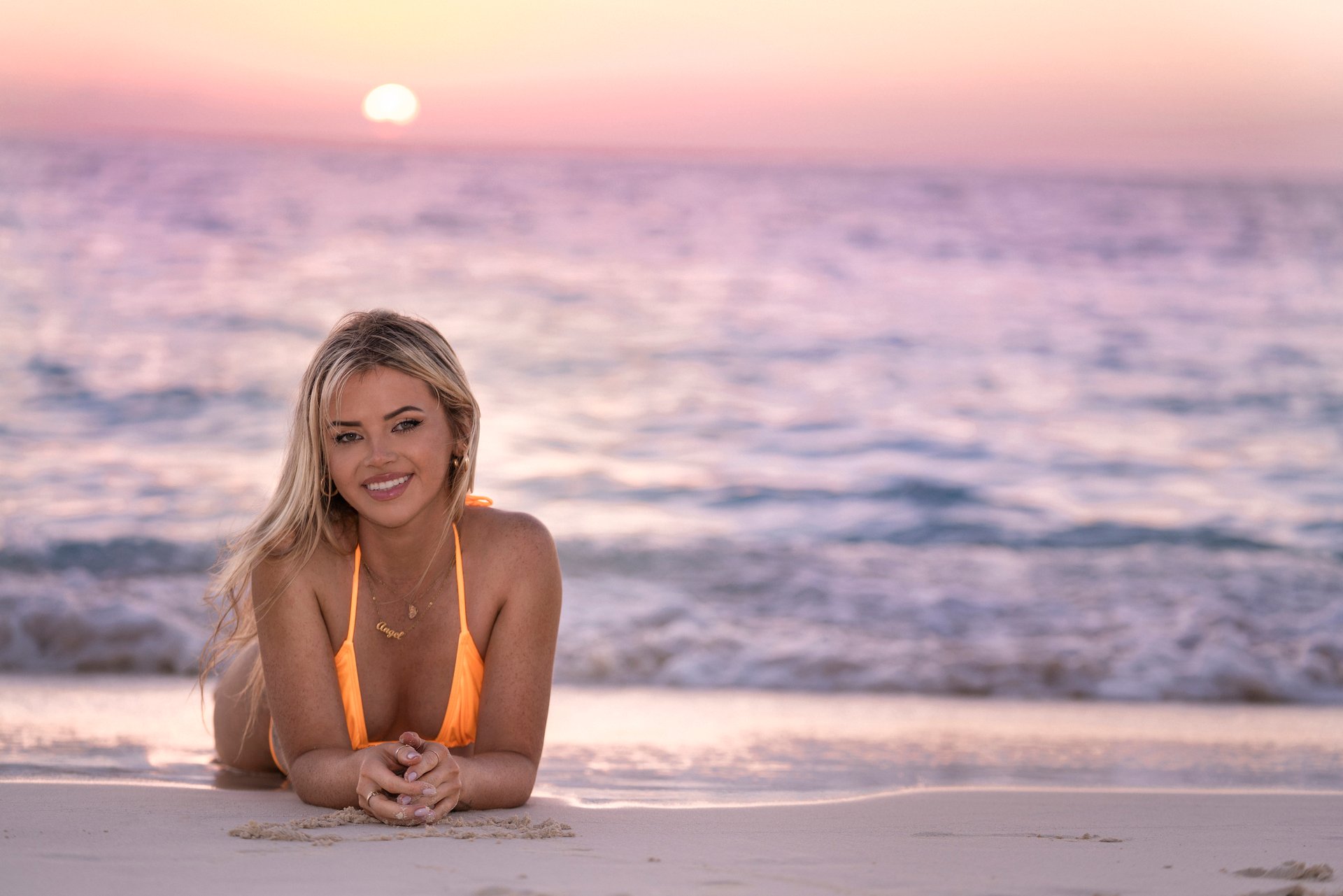 What happened with Sarah Emig and Garrett Morosky on 'FBoy Island' Season 1?
There's no question that Morosky lived up to the stereotypical reality tv villain on FBoy Island. He pretended to open up and be vulnerable to Emig, all the while talking smack about her behind her back. Emig was aware of some of his "FBoy" tendencies and even did some investigating herself. 
When someone claimed Morosky had a girlfriend back home, Emig and the two other female contestants, CJ Franco and Nakia Renee found some proof on his social media platforms. Emig went as far as to contact the alleged girlfriend, Lauren Coogan, who claimed the two were no longer an item.
When it came time to make final decisions about future relationships, Emig chose to try and pursue one with Morosky outside of the show. He shocked contestants and audiences alike when he decided to break off the relationship. He wanted the cash prize all for himself.
Morosky implied an apology was in the works for Emig
In Aug 2021, TMZ caught up with Morosky and fellow "FBoy" Casey Johnson in Los Angeles. He admitted that he felt bad for how he ended things with Emig and hinted that she would get an apology from him pretty soon. He also implied that another potential date was in the works for the two FBoy Island co-stars. 
Later TMZ had the chance to speak with Emig. She wasn't thrilled with the idea of an apology and hadn't moved past the incident at the finale. In her own words, "He did me dirty." This leads everyone to believe Emig and Morosky aren't anywhere close to a reconciliation if she has anything to do with it.
Were Morosky and Emig hanging out together?
However, in yet another plot twist, Emig and Morosky were caught by TMZ hanging out together. This sordid tale is proving to have more twists than an M. Night Shymalan double feature. 
The simple fact that Sarah appears to have done a complete 180 is enough to make fans question their relationship. Does this mean Morosky's apology was just that good? Is Emig considering giving the relationship another chance? Nothing has been confirmed yet, so fans will have to keep their eyes peeled for the latest developments.
FBoy Island Season 1 is currently streaming all episodes on HBOMax.